Democratic Congresswoman Rashida Tlaib said on Saturday that lawmakers from her party have had "serious" discussions about the logistics of potentially detaining Trump administration officials who refuse to comply with congressional subpoenas to testify in connection with the ongoing impeachment inquiry into the president.
"If they were to detain someone, where would they go and have them detained so that they can comply with the subpoenas?" Tlaib, a first-term Democratic who represents Michigan's 13th District, said in an interview with Deadline Detroit.
"There have been actual serious conversations about what the logistics would look like . . . if we did have to force someone through a court order to come before the Congressional committee," she said. "This is pretty uncharted territory for many of us and even for Congress."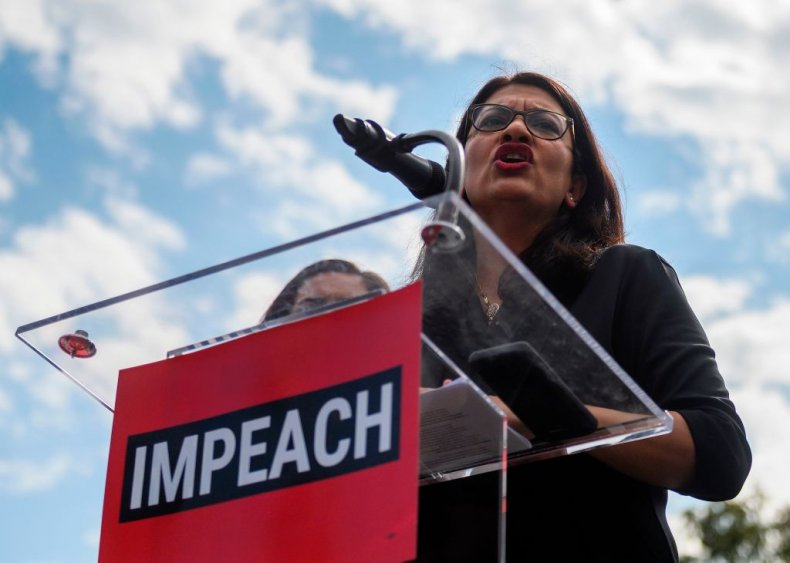 Congress does have a long unused power – referred to as "inherent contempt" – to exercise its constitutional authority and jail individuals and officials who defy the legislative branch's oversight responsibility. Legislative committee leaders have often formally declared those who do not cooperate with subpoenas as being "held in contempt," but they have not in recent times actually detained officials who've refused to cooperate.
Tlaib isn't the first Democratic representative to suggest the long dormant power could be resurrected in connection with President Donald Trump's administration, which had officially said it will not cooperate or comply with the Democratic-led impeachment inquiry. Last week, after the president barred U.S. ambassador to the European Union Gordon Sondland from testifying before Congress, Representative John Garamendi, a Democrat from California's 3rd District, argued that the legislative branch should simply jail Sondland and other officials.
"With regard for inherent contempt, I've been for that all along," Garemendi said in an interview with CNN. "I think that if they come and they simply refuse to answer questions, I think it's time to call in the sergeant at arms, march them off to a little jail, which we do happen to have in one of the rooms of the Capitol."
Although Garemendi and other members of Congress have mentioned the jail in the Capitol, the existence of such a facility is actually a myth, according to Roll Call. Historically, such a facility did exist in the building but was removed long ago.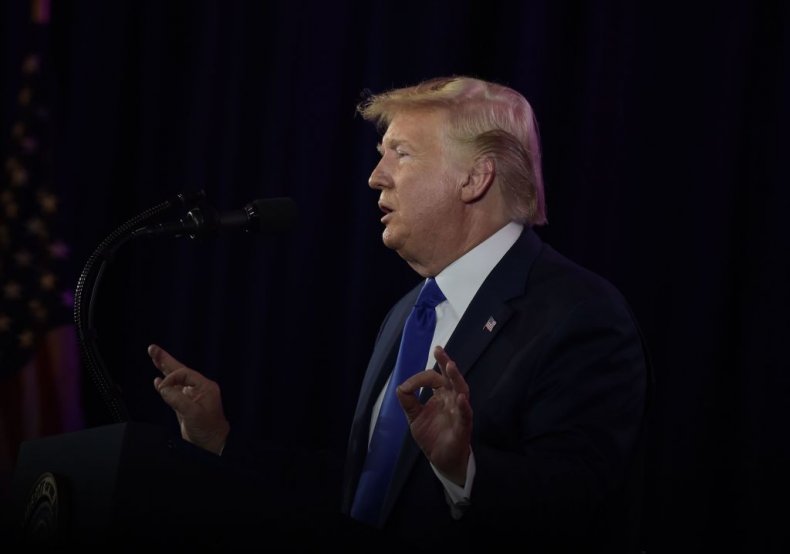 "I went to the Architect of the Capitol and found out where the old Capitol jail was located. There was at one time a jail here in the Capitol where the Congress could imprison citizens who refused to comply with its subpoenas," Senate counsel Chuck Ludlam said, the Washington, D.C. newspaper reported.
Speaker of the House Nancy Pelosi, the top Democrat in Congress who represents California's 12th District, has said previously that she prefers not to start jailing Trump administration officials.
"If we were arresting all of the people in the administration, we would have an overcrowded jail situation," Pelosi said in May. "And I'm not for that."
Although Sondland was blocked by Trump from appearing before Congress last week, he will reportedly testify before committees involved with the impeachment inquiry later this week, according to The Washington Post. Former U.S. Ambassador to Ukraine Marie Yovanovitch also testified before Congress on Friday, despite the White House's orders.