Rat Infestation Stopped Food Being Sent to Victims of Puerto Rico Hurricane Maria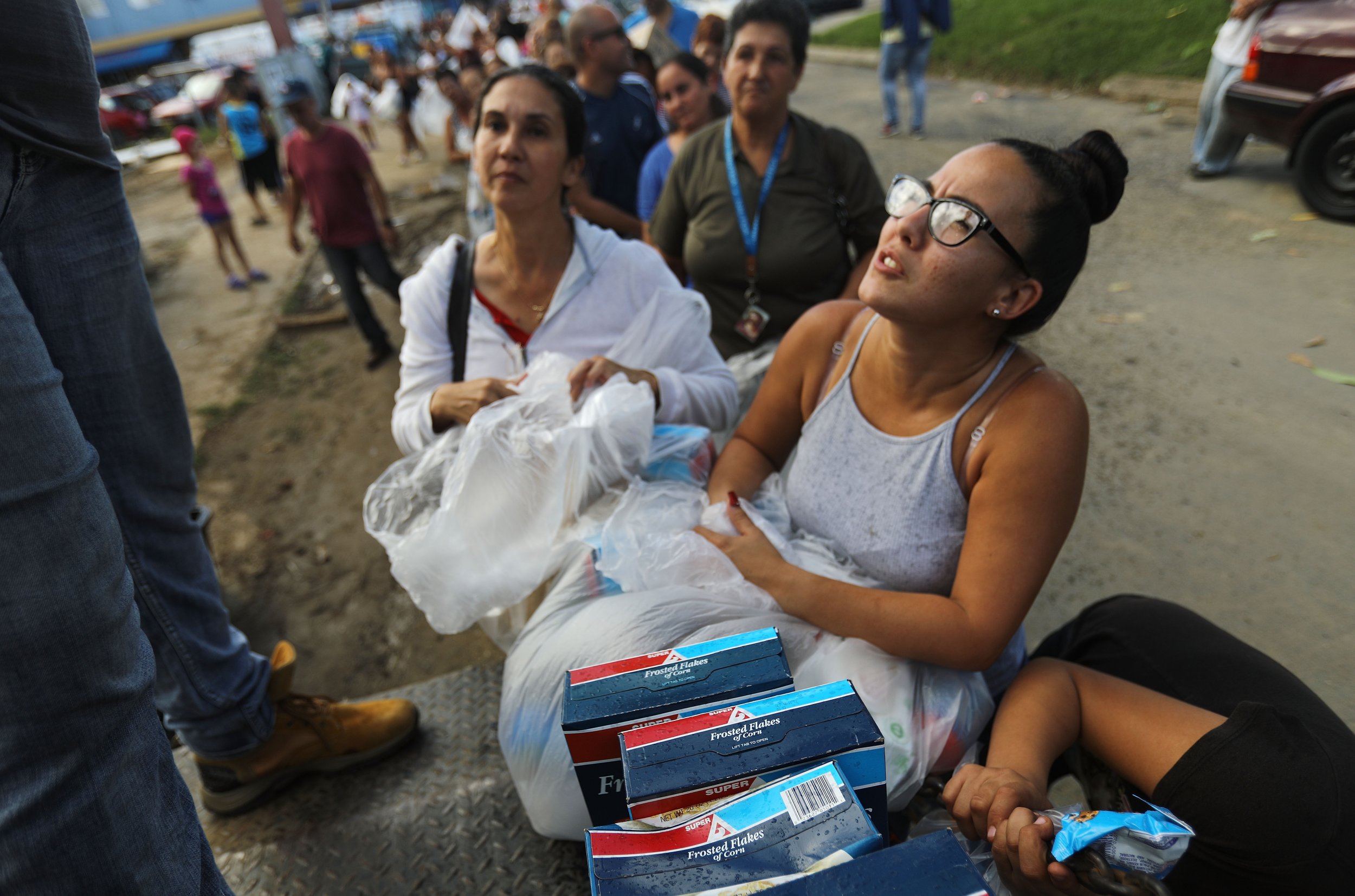 A rat infestation in a government office in Florida contaminated supplies that could have been sent to Puerto Rico hurricane victims.
The water and food was moved into the premises despite officials knowing the office had been infested with rodents since August—a month before Hurricane Maria hit Puerto Rico.
Related: Trump tells Puerto Rico "We love you" as FEMA cuts off food and water aid to island
According to the Orlando Sentinel, Puerto Rican authorities were unable to ship donated aid because of insufficient financing.
The Puerto Rico Federal Affairs Administration executive director Carlos Mercader explained past efforts to send the supplies through other organizations had ultimately proved unsuccessful.
Mercader added that the office in Kissimmee, Florida, had deteriorated to such an extent that his administration had decided to move to a new building.
"Every day, those employees would go into that office and saw those boxes and they did nothing," Hernandez Mayoral, who ran the Kissimmee headquarters from 2013 to 2014, said. "As if there was no need on the island. This is government negligence."
The reports of the spoiled food come amid a litany of administrative failings with regard to aid sent to Puerto Rico.
U.S. Representative Elijah Cummings and Stacey Plaskett, the congressional delegate from the U.S. Virgin Islands, have called for the Federal Emergency Management Agency to be subpoenaed over its failure to provide tens of millions to Puerto Rico.
The federal agency awarded a $156 million contract to a small Atlanta-based company called Tribute Contracting LLC. It delivered only 50,000 of the 30 million meals promised, CNN reported.
"One of the primary reasons FEMA failed to deliver these meals is because it inexplicably awarded a contract worth approximately $156 million to deliver 30 million emergency meals to a tiny, one-person company with a history of struggling with much smaller contracts," Cummings and Plaskett said in the letter.
Contracting owner Tiffany Brown said Tuesday that she has been overwhelmed by the order and plans to sue the government for $70 million.