Ray Liotta Tributes Pour in for 'Goodfellas' Star After Actor's Death
Ray Liotta, an actor who was known for films including Goodfellas and Field of Dreams has died. He was 67.
Deadline reported that Liotta died in his sleep in the Dominican Republic, where he was filming the movie Dangerous Waters.
Tributes began to pour in for the actor on social media on Thursday.
"I am utterly shattered to hear this terrible news about my Ray," tweeted actress Lorraine Bracco, who starred opposite Liotta in Goodfellas. "I can be anywhere in the world & people will come up & tell me their favorite movie is Goodfellas. Then they always ask what was the best part of making that movie. My response has always been the same...Ray Liotta."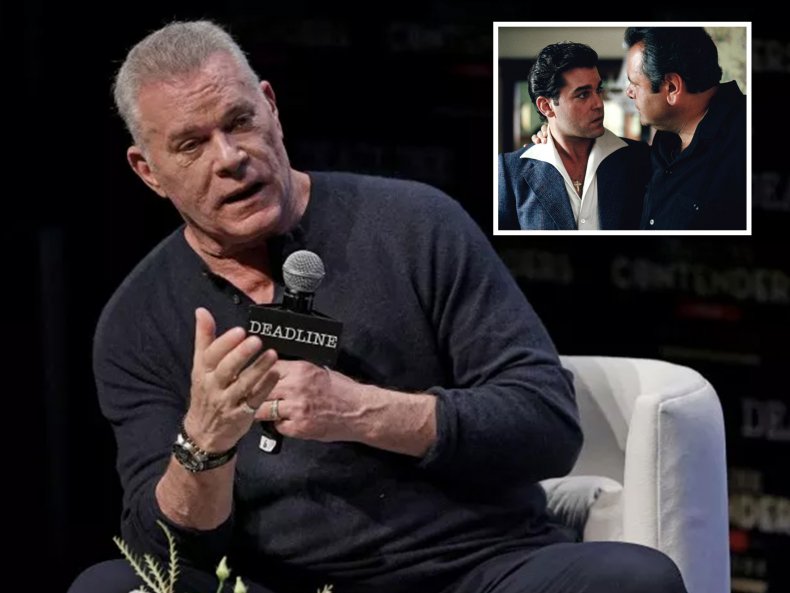 "RIP Ray Liotta, 67. Brilliant actor, loved him in Goodfellas. Sad news," broadcaster Piers Morgan tweeted.
"RIP the great Ray Liotta, who could make movies feel chaotic in the best way," Sean Fennessey, head of content at the website The Ringer, tweeted.
"RIP Legend" began to trend on Twitter on Thursday after the news of Liotta's death broke.
The Museum of the Moving Image tweeted several photos of Liotta, including one from Goodfellas, one from Field of Dreams, one from the 2002 video game Grand Theft Auto: Vice City, for which Liotta voiced a character. Another photo showed Liotta posing with Muppets characters—the actor made appearances in a few Muppets films.
"That's range. RIP Ray Liotta (1954-2022)," the Museum of the Moving Image said on Twitter.
Liotta recently starred in The Many Saints of Newark, a 2021 prequel film for the hit television series The Sopranos.
"Ray Liotta. Man. Just met dude for the first time last year. GREAT actor. Nice to have had a chance to say that to him. RIP," actor Jeffrey Wright tweeted.
In the wake of the prop gun incident on set of Alec Baldwin's movie Rust last year that left the film's cinematographer dead, Liotta said in an interview with Newsweek that he has always prioritized safety on film sets.
"I've been lucky enough to work, even in smaller independent things, with people who did what they were supposed to do," Liotta said. "There have been a couple of times where something was supposed to blow up and I said, 'No, no, I want to see it first before I go' and they were very p***** off that I did that, but I didn't care."