Ray Liotta Says He 'Didn't Care' Who He 'P***** Off' to Ensure Prop Gun and Stunt Safety
After filming countless shootouts and action scenes in movies like Goodfellas, Hannibal and Cop Land, Ray Liotta says he doesn't care who he has "p***** off" over the years when it comes to ensuring everyone's safety on set.
This is especially pertinent to the actor in the wake of the tragic prop gun incident on set of Alec Baldwin's movie Rust last month, in which 42-year-old Halyna Hutchins was fatally injured.
Movie and TV veteran Liotta spoke to Newsweek ahead of his appearance in the final season of Amazon Prime Video's Hanna, which arrives later this month, stressing how safety has always been of the utmost importance to him when filming.
"I've been lucky enough to work, even in smaller independent things, with people who did what they were supposed to do," the 66-year-old actor told Newsweek.
"There have been a couple of times where something was supposed to blow up and I said, 'No, no, I want to see it first before I go' and they were very p***** off that I did that, but I didn't care."
On October 21, on the set of Rust in Bonanza Creek Ranch, New Mexico, Baldwin was handed a prop gun which contained a live round. Baldwin fired the gun which struck cinematographer Hutchins in the chest and director Joel Souza in the shoulder. Hutchins died as a result of the injury, while Souza was wounded but survived.
The incident isn't the first fatality involving a prop gun to happen on a film set. Bruce Lee's son Brandon died while filming The Crow in 1993 and Jon-Erik Hexum lost his life on the set of the TV show Cover Up in 1984.
There have also been many incidents of serious injuries on sets, and Liotta says his caution comes from knowing someone affected.
"I used to be involved with a woman who was a quadriplegic, and it happened because of a stunt that went wrong," Liotta recalled, "So because of that, I always [ask] 'what is this?'"
The Goodfellas star didn't want to speculate on what may have happened during the Rust incident—"I don't even know what happened there [on Rust]. I don't want to suppose anything"—but he does believe he's always maintained a safety conscious mindset while working in the industry.
He said: "I'm very aware of what should be done and what shouldn't be done."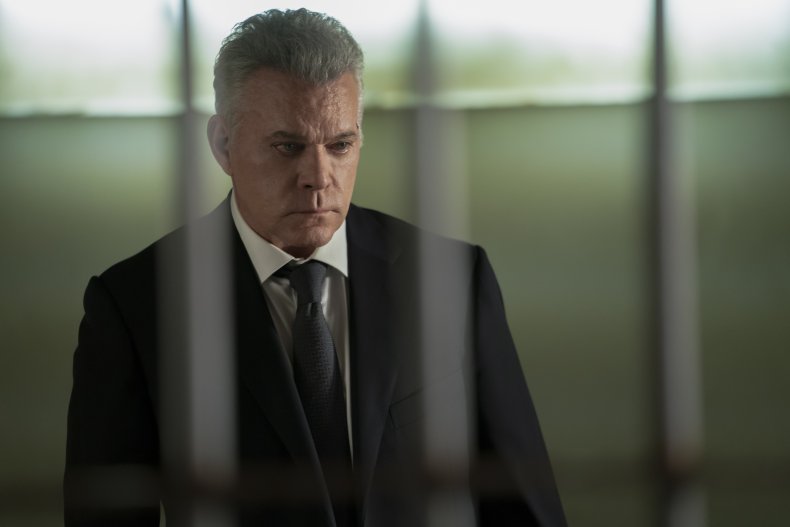 Season 3, the final season of Hanna, is arriving on Amazon Prime Video on Wednesday, November 24.
Liotta is joining the cast as former military man and "true patriot" Gordon Evans. He will star alongside series regulars Esme Creed-Miles, Mireille Enos and Dermot Mulroney.
He will also star in the upcoming movie Cocaine Bear, which is directed by Elizabeth Banks, as well as the Apple TV+ show In with the Devil alongside Taron Egerton.