Who Was Jon-Erik Hexum? How His Death Is Being Compared to Alec Baldwin Prop Gun Tragedy
The incident involving Alec Baldwin and a prop gun on the set of the movie Rust is drawing comparisons to late actor Jon-Erik Hexum who died in similar circumstances.
On Thursday October 21, 2021, cinematographer Halyna Hutchins died after a prop gun, fired by Baldwin "discharged" and killed her. Director Joel Souza was also injured and taken to hospital in nearby Santa Fe, New Mexico but has since been released.
Since the event was reported, comparisons have been made to Hexum and Brandon Lee who were involved in similar fatal accidents involving prop guns.
Who was Jon-Erik Hexum and how did he die?
Hexum was an actor who died at the age of 26 on October 18, 1984 after an accident on the set of the TV show Cover Up in Los Angeles.
The young actor and model shot himself in the head with a prop gun that contained a blank cartridge.
According to Paul Connelley's book Fade To Black: A Book Of Movie Obituaries, due to a delay in filming, Hexum started playing around to lighten the mood on set. Using a prop .44 Magnum handgun, he unloaded all but one blank round, spun the chamber and simulated Russian roulette, putting the gun to his head and pulling the trigger, seemingly unaware of the danger.
An Entertainment Weekly article from October 18, 1984 reports that upon learning there was more delays, Hexum joked "Can you believe this crap?" While putting the gun to his head and pulling the trigger.
While there was no penetration to his skull, the impact of the blank hitting his head caused a fracture, forcing a bone fragment the size of a quarter into his brain and creating severe hemorrhaging.
He was rushed to hospital and had five hours of surgery. Six days after the accident, Hexum was declared brain-dead on October 18, 1984.
His organs and skin were donated and distributed to a number of people, saving their lives.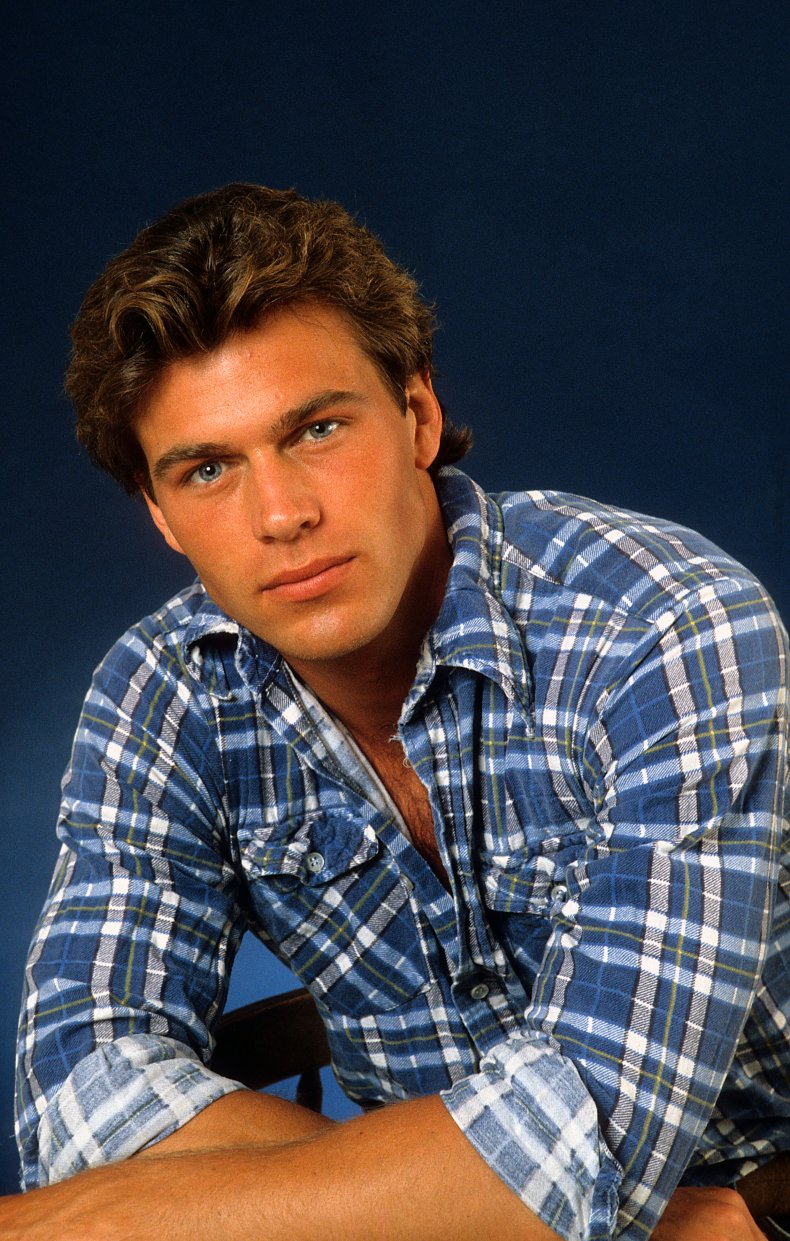 Before his death, Hexum had starred as Phineas Bogg in the 80s NBC time-travel show Voyagers!. He also co-starred alongside Joan Collins in the TV movie Making of a Male Model, and alongside Gary Busey in the 1984 movie The Bear.
He was written out of Cover Up and his character was killed off screen. He was replaced as lead by actor Antony Hamilton but the show only continued for another 14 episodes before coming off the air.
In 1993, Bruce Lee's son Brandon Lee was killed on the set of the movie The Crow when he was fatally wounded by a prop gun. In that case, the loaded blanks were improperly made and a bullet struck Lee in the abdomen.