Halyna Hutchins' Final Words Revealed After Being Shot on 'Rust' Set
New information on the events that unfolded immediately after actor Alec Baldwin fatally shot cinematographer Halyna Hutchins and wounded director Joel Souza on the set of Rust has been revealed by crew members – including some of Hutchins' haunting last words.
Seconds before the incident took place on October 21, Baldwin was seen placing his hand on a Colt. 45 revolver in preparation to film a shootout scene, saying to Hutchins and other crew members: "So, I guess I'm gonna take this out, pull it, and go, 'Bang!,'" the Los Angeles Times reported.
But the firearm – which was supposed to be loaded with dummy rounds that contained no gunpowder – fired a live bullet instead. Suddenly, what was intended to be a quick overview of how the scene would be filmed, turned into a fatal and chaotic frenzy on set.
"What the f— just happened?," Baldwin could be heard screaming over and over as the sound of the shot ricocheted across the room, according to the Times.
Hutchins, who was directly hit by the bullet, fell into the arms of the head electrician with blood pouring from her chest, according to the Times. Behind her Souza, who was hit in the shoulder after the bullet traveled through Hutchins' body, screamed: "What the f— was that? That burns!"
Several crew members frantically ran toward Hutching calling for medical help and attempting to stop the bleeding. The Times report said a sound operator remembered looking into Hutchins' eyes as the cinematographer could be heard saying: "That was no good. That was no good at all."
The haunting scene and words from 42-year-old Hutchins were recounted from Los Angeles Times interviews with 14 Rust crew members, along with records from Santa Fe County, Santa Fe film permits, and emails, text messages and internal communications from the film's production.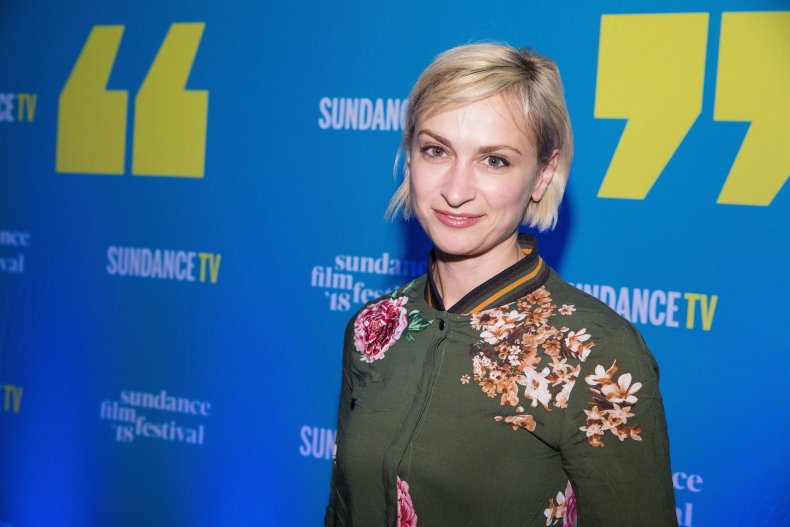 Baldwin has since expressed sorrow over the incident, calling Hutchins his "friend" and stating that the tragedy was a "one in a trillion event."
"We were a very, very well-oiled crew, shooting a film together and then this horrible event happened," Baldwin told a group of reporters in his first public message this week in Vermont.
"There are incidental accidents on film sets from time to time, but nothing like this," he added, while stating that he has been in constant contact with police and Hutchins' family.
The incident is still being investigated by police, and so far no charges have been announced. However, information revealed through various investigations found that the set had previously come under fire from crew members for failing to implement proper safety measures and lessons on firearm use.
"I think there was some complacency on the set, and I think there are some safety issues that need to be addressed by the industry and possibly by the state of New Mexico," Santa Fe County Sheriff Adan Mendoza said last week at a news conference, according to the Times.
Meanwhile, Hannah Gutierrez Reed, the film's armorer, said that she had been previously overruled on her attempts for greater efforts on gun safety on set.
"She fought for training, days to maintain weapons, and proper time to prepare for gunfire but ultimately was overruled by production and her department," Reed's lawyer, Jason Bowles, said in a statement.
Filming of the production has since been shuttered, and Baldwin has announced plans to step away from projects amid investigations.