Ray Romano Says Getting Offended Is 'Price of Freedom of Speech'
While he thinks what happened between Will Smith and Chris Rock at the Oscars was a "tragic situation," Ray Romano believes it could turn into a positive for comedians and audiences going forwards.
Sitcom icon Romano is returning to TV for the second season in the multi-genre HBO Max show Made for Love. He stars alongside Cristin Milioti, Billy Magnussen...and a sex doll named Diane in the show, which returns on April 28.
Actor, stand-up comedian, and soon-to-be movie director Romano spoke to Newsweek about the return of Made for Love and gave his take on the reaction in the comedy world since Smith slapped Rock onstage at the 2022 Academy Awards.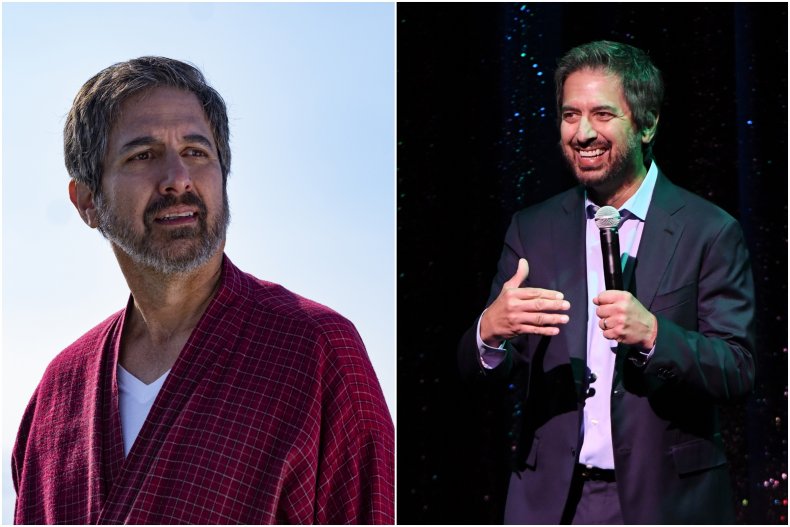 "The price of freedom of speech"
Romano says he still tries to perform stand-up comedy as frequently as possible. When speaking to Newsweek over the phone, he mentions how he'd just gotten back from performing one of his regular stand-up shows in Las Vegas with David Spade. He also tries to perform at the Comedy Cellar in New York whenever he gets an opportunity.
He admitted that he didn't feel the need to address the Oscars incident in his comedy in the weeks afterward ("My comedy is pretty innocuous. I'm pretty lame.") but Romano did share his two cents with Newsweek.
"It's weird because people are asking, 'do you think because of that incident, comedians now are more worried or to expect that maybe this kind of thing (the slap) could happen to a comedian?' And I think it's just the opposite, actually," Romano said. At the time, arguments were made over the safety of comedians going forwards.
"I think it's bringing more attention to, the need for freedom of speech and, you know, if you don't like what you hear, that's the price of freedom of speech," he added.
"That's my take coming away from it. I think the audience will have a little more awareness and respect for the freedom of speech side of it," Romano said. "Comedy is all about getting as close as you can to the line. And if you've crossed the line, and [if] the audience don't like it, then the comedian will find out by listening to the audience now."
Smith slapped Rock on stage at the Oscars on March 27 after Rock made a joke about his wife, Jada Pinkett Smith's hair. The moment has been continuously analyzed and discussed ever since.
"It was kind of a tragic situation. I feel bad for everybody involved," Romano said.
Made for Love Season 2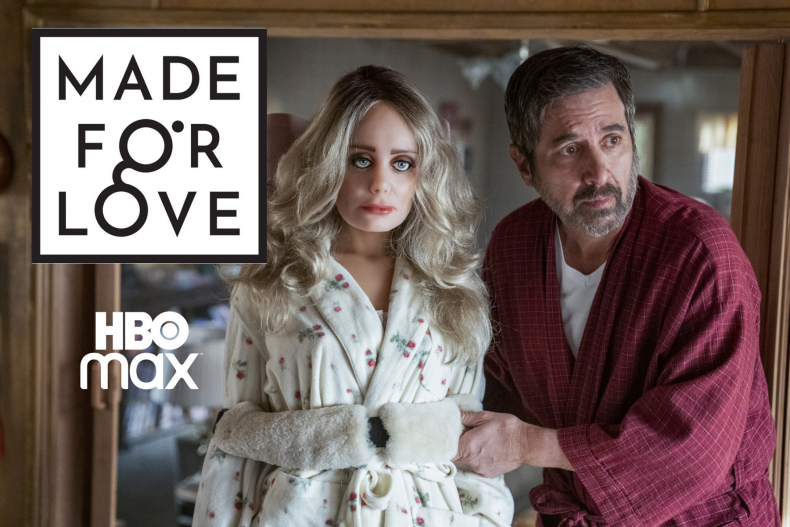 As well as a frequent stand-up comedian, Romano has, of course, starred in a number of famed TV shows and movies like Everybody Loves Raymond, Vinyl, Get Shorty, and the Martin Scorsese movie The Irishman.His latest role sees him playing Herbert Green in Made for Love.
"The reason I took [the part] was because I got to read the scripts and I wanted to see what happened next, and I thought, 'Oh, that's a good sign,'" Romano said.
Approaching season 2, Romano said that fans can expect the show to go even further with what made the first season great. "It has a lot going on," he said. "It's got the sci-fi, it's got the thriller aspect to it, it's got the comedy, and it also has the emotional drama, which is the most attractive to me."
Romano works with a brilliant cast that includes Millioti (his onscreen daughter) and Magnusson (her billionaire husband). But many viewers' attention was drawn to Herbert's love interest—Diane, his sex doll.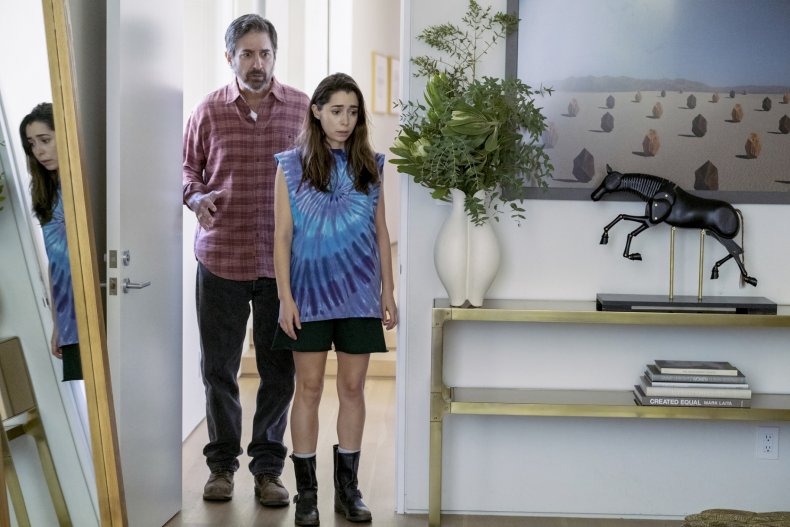 "When you hear about it on the surface, that he's having a relationship with an adult sex doll, you immediately think it's surely perverted and sexual," Romano said. "But it's obvious there's more to it. There's a deep sadness involved in it because he's lonely, he's dying and he wants a connection, but he doesn't want a human connection because that would be selfish if he's not around for much longer, so it's a little heartbreaking in a way."
Since the first season aired, Newsweek asked—has he heard from any fans who have relationships with sex dolls in real life?
"I don't know if people who have relationships with sex dolls want to come out and identify with it," Romano said with a laugh. "So I have not heard from those fans."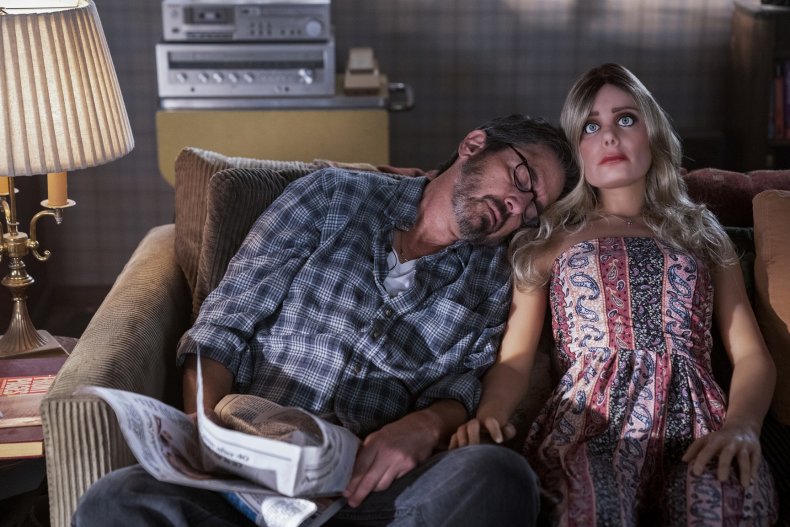 Filmmaking debut
This year could be a momentous one for Romano as he's also releasing a movie which he wrote, directed and stars in. The film will debut at the Tribeca Film Festival in June. Romano started working on Somewhere in Queens after his sitcom, Everybody Loves Raymond ended in 2005.
"Before I knew what was next, my one thought was 'start writing a script,' and then a couple of things happened," he said. "By the time I started writing the script it was like six or seven years later, and by the time I'd finished the script it was six years later because I kept putting it down, picking it up, putting it down, picking it up."
Romano co-wrote the script with Mark Stegemann whom he'd worked with on the show Men of a Certain Age. They performed a table read with other actors, and eventually, the script turned into a movie idea.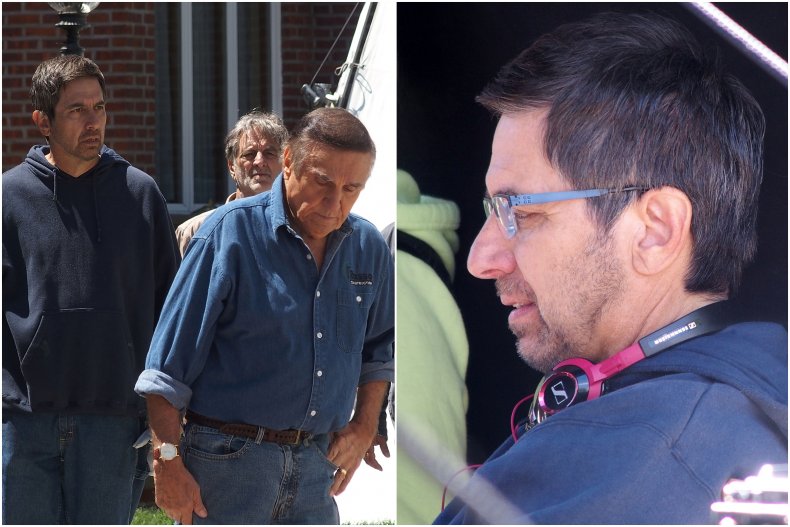 Somewhere in Queens is Romano's writing and directorial debut on a feature film, and he admitted it took a lot of convincing for him to take on the role behind the camera too.
"My agent kind of put the idea in my head of me directing it myself, and I immediately said, 'No.' I was petrified," Romano said.
After it was explained to him that he could recruit talented people to help him with cinematography, and he could just be concerned with the performance, he was convinced to do it.
"Once we started, I was kind of happy I did it. But leading up to it—I was cursing my agent out every day," he said.
Somewhere in Queens will debut in June at the Tribeca Film Festival.
Made for Love returns to HBO Max with three new episodes on April 28.