Rayshard Brooks Died of Two Gunshot Wounds to His Back, Medical Examiner Says
Following an autopsy, the Fulton County Medical Examiner's Office in Atlanta announced Sunday evening that Rayshard Brooks, a black man shot and killed by city law enforcement, died of gunshot wounds to his back.
The deceased 27-year-old sustained two gunshot wounds to his back that caused organ injuries and blood loss, the medical examiner said, according to local reports.
The manner of death has been called a homicide.
In a statement released on Sunday, Fulton County District Attorney Paul L. Howard Jr. said: "Today, members of my staff had the unfortunate duty of witnessing the autopsy of Mr. Brooks as part of our continued investigation."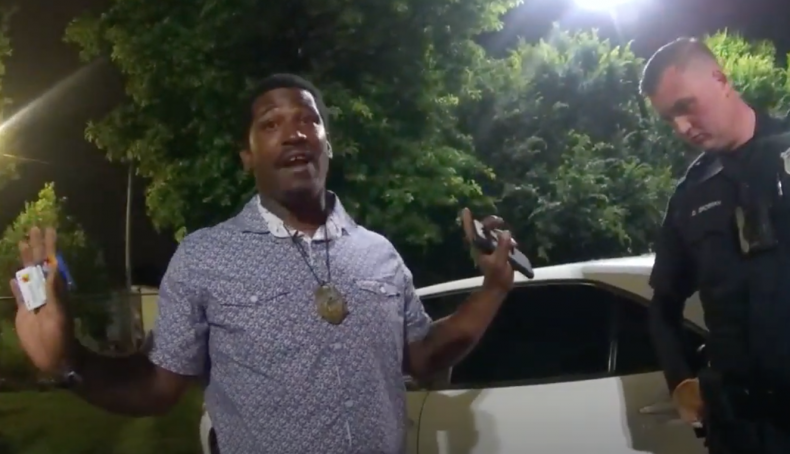 Howard vowed to work "around the clock" to conclude the investigation and indicated he hopes a decision will be reached by the middle of next week.
"Because this is a homicide investigation, there are several technical requirements that must be met before we reach a decision," he added. "That includes the confirmation of the ballistics involved and obtaining a preliminary report from the Medical Examiner."
Howard also revealed that a local attorney has provided his office with the names of two other witnesses that his team will speak to before a decision is made, admitting that they are still in the process of obtaining body cam and dash cam footage from the Atlanta Police Department.
Newsweek reached out to the Atlanta Police Department for comment. This article will be updated with any response.
Brooks was shot and killed by a white police officer after an incident at a Wendy's fast food restaurant in Atlanta on Friday. Garret Rolfe, the officer who allegedly killed Brooks, has been fired from the department. The other officer at the scene, Devin Bronson, was placed on administrative duty.
The incident comes weeks after the death of George Floyd, a 46-year-old African-American man, in Minneapolis police custody on May 25. Floyd's death sparked widespread Black Lives Matter protests against police brutality and systemic racism across America. Brooks' death has further inflamed tensions across the country as protesters continue to march in solidarity with black victims of police brutality.
Following the shooting of Brooks, Atlanta Police Chief Erika Shields resigned from her post on Saturday. Two weeks before her resignation, Shields addressed racism and police abuse of power during a Black Lives Matter protest. In late May, she told demonstrators that there is a "recurring" pattern of violence towards black people by white officers and called for policing reform.
"We keep having this over and over," she said. "The key is training and weeding out bad cops, especially when you see a pattern of bad behavior. I think it's getting engaged with people and getting feedback in real time."