As an infectious diseases physician in St. Louis, I was thrust into the forefront of a global pandemic this spring—in the third trimester of my pregnancy. Working with other physicians to understand the virus' heavy toll, I attended biweekly meetings to assess the ever-evolving data, quell the panic from health care providers throughout our system and guiltily negotiate the few tests we had for the many who needed them. All the while, I was anxiously trying to prioritize the safety of my unborn child with little data available on how this new virus affected pregnant women.
In May, I became a mother to my "pandemic baby," along with my sweet and rambunctious 3-year-old. The masked delivery in a hospital filled with skeleton staff was certainly a sign of the times. My husband is also a physician, and together we welcomed Naniso to the world—her name, born from my Shona roots in Zimbabwe, means "marvelous, miracle." Indeed, she is. But to say those first few months of her life were hard is a gross understatement.
With no extended family able to provide support because of the pandemic, we found ourselves navigating the intense breastfeeding schedule of an infant, while trying to ensure her big sister was fully accounted for. In no time, we found ourselves back to work, with child care repeatedly falling through and preschool decisions to make in the midst of rising case positivity rates in our state.
Every day, I go to work fully aware that being on the front lines puts me, and by extension my family, at risk. That, coupled with the "mom guilt" I carry from long work hours, weighs heavily on me. I come home exhausted and have to turn it right back on for my children, only finding time to breathe after the play, dinner, bath and bedtime routines have been fulfilled. There are no days off for working mothers like myself.
Now, on top of the more than 200,000 Americans who have died from COVID-19, the country is mourning the loss of a feminist icon. Justice Ruth Bader Ginsberg helped America take great strides toward gender equality, whether it be in advocating for equal pay in Ledbetter v. Goodyear or access to birth control in Burwell v. Hobby Lobby. Yet we are still seeing some of the same patterns of institutional misogyny impact working women today.
This pandemic is harming a generation of working mothers worldwide. Women's jobs are 1.8 times more vulnerable to this crisis than men's jobs, according to an analysis by McKinsey & Co. This is largely because the COVID-19 pandemic has increased the burden of child care and household duties, which still, in 2020, primarily fall to women.
Yet many other nations with advanced economies have robust government-run or subsidized child care. In the United States, we do not. And the results of this child care crisis are already coming in.
Researchers from Washington University in St. Louis found early evidence that the gender gap in paid work hours has worsened during the pandemic. Using data from the U.S. Current Population Survey, which includes statistics for approximately 60,000 households, they found that between March and April, mothers' hours dropped four to five times as much as fathers' hours, which remained more or less the same. This gap was greatest among mothers of young children.
In a world in which women already struggle to attain equity in pay and in career progression, the pandemic is widening a gap that should not even exist.
The impact of the child care crisis on working women is hard to overstate. At work, many women feel the need to hide their personal lives and obligations, fearing their employers and colleagues will take them less seriously if they discuss motherhood. In keeping with societal expectations of the quintessential career go-getter, the unrealistic goal is to completely remove the façade of a personal life that may humanize us or make us perceived as emotional or weak.
At home, we are often buried under a gender norm, anchored in centuries of misogyny and inequity, that tells us our primary, and sometimes only, role is that of childbearing and subsequent childrearing. All while being dutiful partners.
We are expected to be perfect workers—and also perfect mothers and homemakers. The impossible tension in these dichotomies is exhausting and unfair. The pandemic has further exacerbated this contradiction between work and home while dissolving the boundaries between these.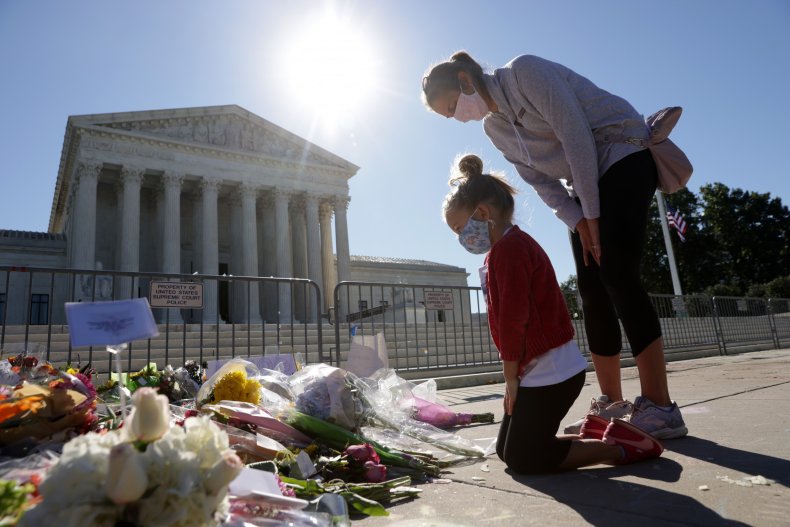 It is incumbent upon employers to acknowledge this very real and persistent issue. We are all aware of the restrictions placed upon us during this time that make flexible work environments a necessity. Wherever possible, employees should be given the option to work from home, not only in supporting all employees faced with navigating this new terrain, but also as a matter of public health.
Some employers have taken those steps—but it is often employers of the most privileged workers. Amid this inequity and extreme unemployment, national leaders must step up to provide incentive for employers to create inclusive work schedules that consider divergent responsibilities among employees and support workers with family responsibilities. And it must step up to rescue the long-ailing child care infrastructure. These measures are also critical for addressing the fallout from this public health crisis, along with our efforts toward treating patients, developing vaccines and preventing disease transmission.
The honorable Justice Ruth Bader Ginsberg is well known for saying: "Women will have achieved true equality when men share with them the responsibility of bringing up the next generation." For the sake of America's economic and social recovery from COVID-19, we must support families and eliminate the disproportionate impact of this crisis on women, which hurts us all. The next generation, the children of this pandemic, will be depending on us.
Matifadza Hlatshwayo Davis, M.D., MPH, is a clinical instructor in infectious diseases at Washington University School of Medicine and the John Cochran VA Medical Center in St. Louis, as well as an infectious diseases physician. Her Twitter handle is @MatiH_ID.
The views expressed in this article are the author's own.