Ahmed Mohamed, Muslim Teen Arrested for Homemade Clock, Gets Outpouring of Internet Support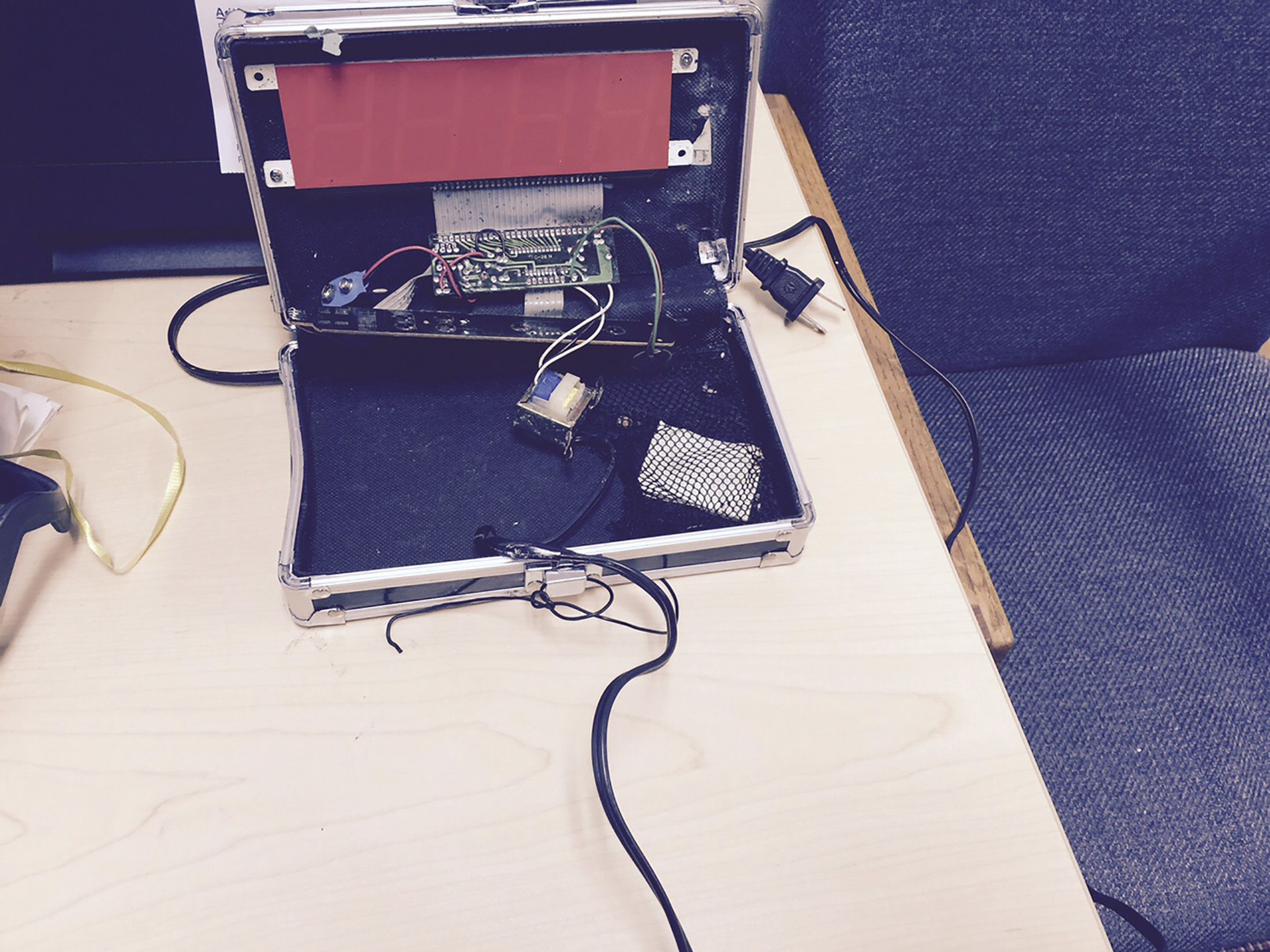 Ahmed Mohamed, a 14-year-old Irving, Texas, student, brought a homemade digital clock to school on Monday in the hopes of impressing his teacher. Instead, the story of what happened to him next made an impression on hundreds of people online, including U.S. President Barack Obama.
Shortly after presenting the clock to his engineering teacher at MacArthur High School on Monday morning, Mohamed was arrested and questioned for making a "hoax bomb." Even the arresting officers confirmed Mohamed never implied it was a bomb: "We have no information that he claimed it was a bomb. He kept maintaining it was a clock, but there was no broader explanation," a police spokesman said. Nonetheless, Mohamed was questioned, cuffed and fingerprinted. His school suspended him for three days. Charges against him were later dropped and the case was closed.
After the Dallas Morning News broke the story, Mohamed's story took the Internet by storm. His story was branded with the hashtag #IStandwithMohamed and a Twitter account, @IStandWithAhmed, got over 35,000 followers in one day.
Big names in media, technology and politics reached out to Mohamed, including Facebook CEO Mark Zuckerburg, NASA engineer Bobak Ferdowsi and standup-comedian and star of HBO's Silicon Valley, Kumail Nanjiani.
Even President Obama heard Mohamed's story:
Others brought clocks to work and school with them in support of Mohamed's creation:
Though Mohamed was arrested for his invention, he's now one of the most famous 14-year-old inventors around.