Read Full Text: Trump Dossier Started Because Trump Said Some Weird Things About Putin, Says Fusion GPS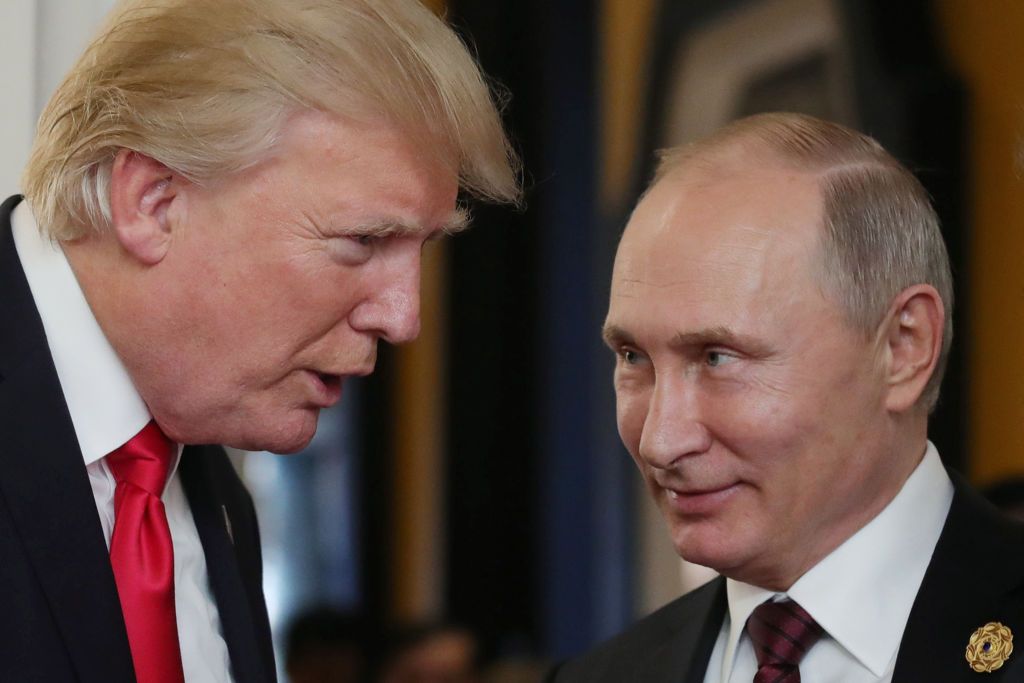 The co-founder of the firm behind the Trump-Russia dossier told the House Intelligence Committee in November that he hired a former British spy to probe President Donald Trump's Russia connections because he "said some weird things about [Russian President Vladimir] Putin."
In a full 165-page transcript of testimony the House committee voted to release Thursday, Glenn Simpson, co-founder of the political research firm Fusion GPS, said that he told former MI6 agent Christopher Steele during the 2016 election to take "20 or 30 days" to "figure out what Trump's been up to over there."
Simpson said his reason for pursuing the line of research was because Trump had "gone over [to Russia] a bunch of times, he said some weird things about Putin, but doesn't seem to have gotten any business deals."
Simpson's firm was first hired to research Trump by The Washington Free Beacon, a conservative publication, during the Republican primaries. The research was then funded by Hillary Clinton's campaign after Trump won the nomination.
During his firm's research, Simpson said that he "increasingly saw that Mr. Trump's business career had evolved over the prior decade into a lot of projects in overseas places, particularly in the former Soviet Union, that were very opaque, and that he had made a number of trips to Russia, but said he'd never done a business deal there."
"I found that mysterious," Simpson said.
"As we pieced together the early years of his biography, it seemed as if during the early part of his career he had connections to a lot of Italian mafia figures, and then gradually during the 90s became associated with Russian mafia figures," Simpson said.
Read more: Trump-Russia dossier: Republicans, Devin Nunes, want dirt on FBI and Justice to discredit salacious report
What Steele—who worked as an MI6 spy in Russia in the 90s and once headed the agency's Russia desk—learned during his probing of his sources in Russia so concerned him that he eventually took his findings to the FBI during the 2016 election.
A dossier compiled by Steele alleges that Trump's former campaign chief Paul Manafort and other campaign figures and associates worked with the Kremlin to spread dirt on Clinton. The dossier was published by BuzzFeed News in January 2017.
Simpson spoke with the House committee as part of the congressional Russia investigations that are probing Russian interference in the 2016 election. American intelligence agencies issued a report early last year that found Russia attempted to influence the vote by hacking political parties and spreading misinformation.
Early this month Simpson and his co-founder Peter Fritsch wrote an opinion piece in The New York Times calling on Congress to release the testimony their firm gave in several interviews with lawmakers.
Democratic Senator Dianne Feinstein's office unilaterally released Simpson's testimony to the Senate Judiciary Committee last August early this month after senior Republicans on the committee issued a criminal referral against Steele.