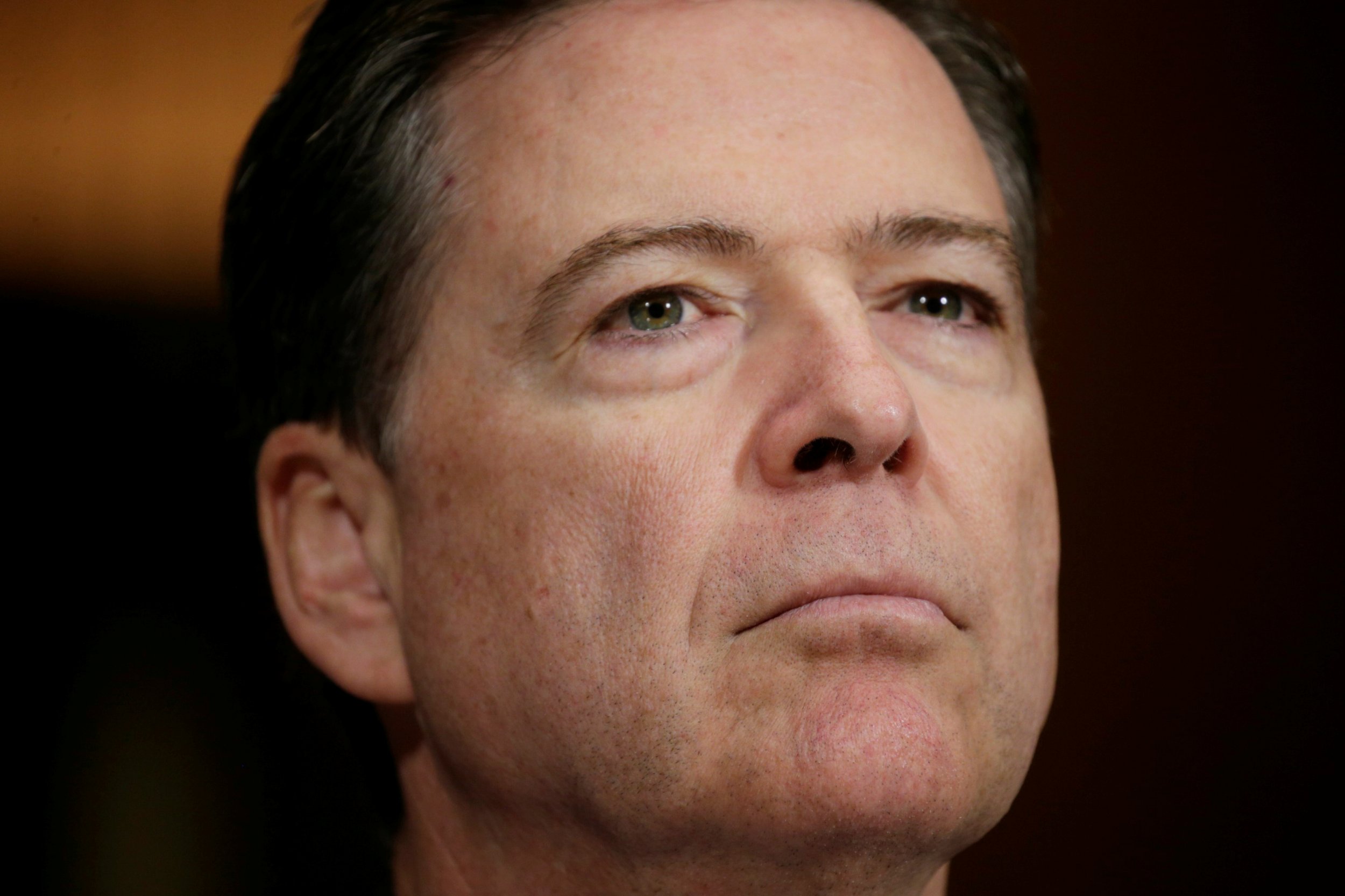 The White House fired FBI Director James Comey on Tuesday, after President Donald Trump reportedly received recommendations from Attorney General Jeff Sessions and Deputy Attorney General Rod Rosenstein to remove the leader from his role. The administration said its search to find a new director of the federal agency would begin immediately.
"It is essential that we find new leadership for the FBI that restores public trust and confidence in its vital law enforcement mission," Trump wrote in a letter to Comey. "I wish you the best of luck in your future endeavors."
Related: Possible reasons why President Trump fired James Comey
Last summer, the FBI decided not to charge Democratic presidential candidate Hillary Clinton with wrongdoing for using a personal email server during her time as secretary of state in the Obama administration. The agency again cleared Clinton in an email review two days before the general election.
On Tuesday, Rosenstein detailed his case in a letter, titled "Restoring public confidence in the FBI," and sent it to Sessions earlier in the day. "The FBI's reputation and credibility have suffered substantial damage, and it has affected the entire Department of Justice. That is deeply troubling to many Department employees and veterans, legislators and citizens," Rosenstein said. "I cannot defend the directors handling of the conclusion of the investigation of Secretary Clinton's emails, and I do not understand his refusal to accept the nearly universal judgment that he was mistaken."
After Sessions recused himself from any investigation of Russia's meddling in the 2016 U.S. presidential election, Rosenstein was confirmed to lead the Department of Justice's daily operations and oversee probes into ties between the president's inner circle and Russia.
Below is Rosenstein's letter, in full.
"The president has accepted the recommendation of the attorney general and the deputy attorney general regarding the dismissal of the director of the Federal Bureau of Investigation," White House Secretary Sean Spicer told reporters Tuesday in the Briefing Room.