Read the Reporting Behind "Rosewater"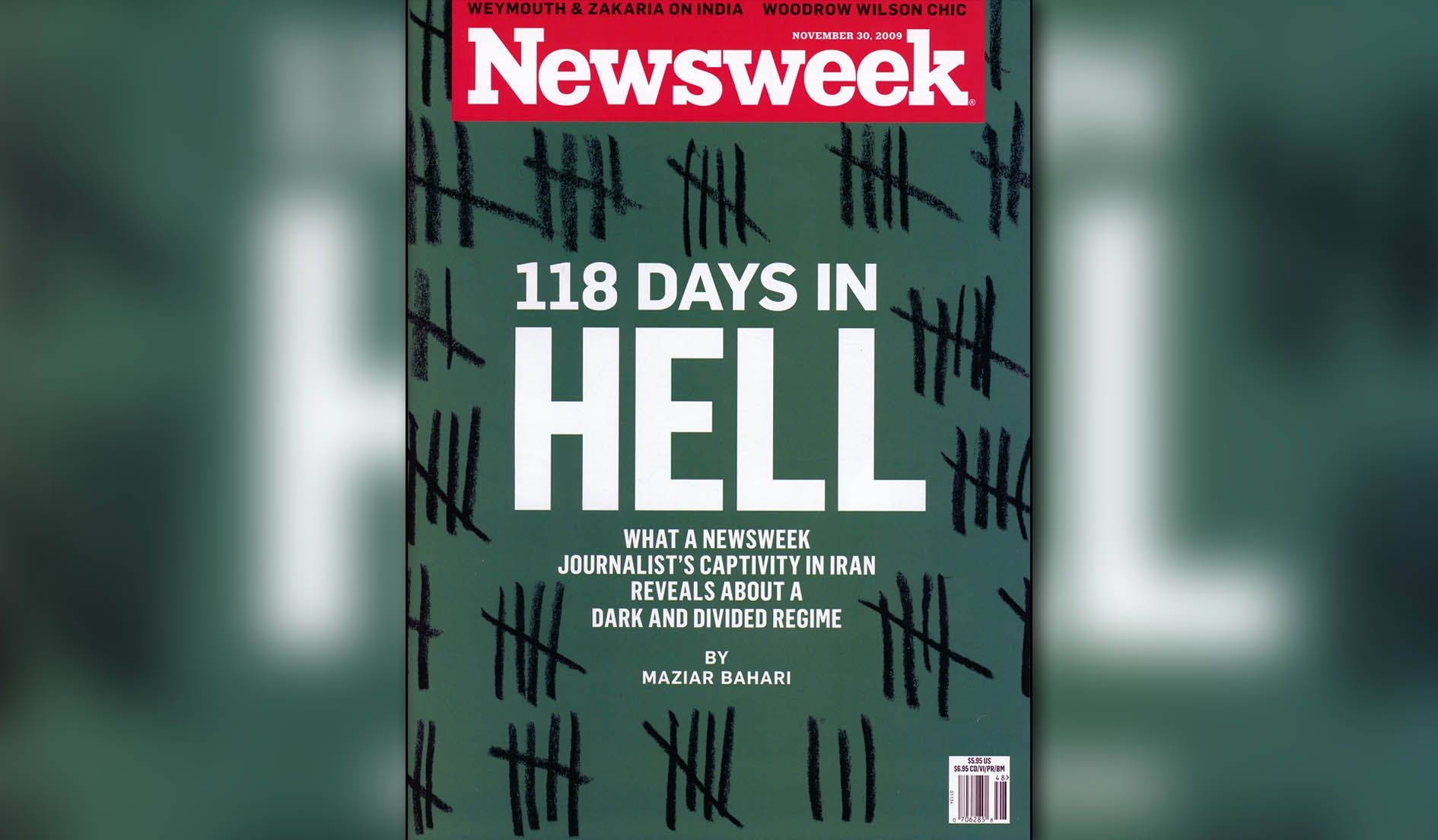 Friday marks the release of Rosewater, a film by first-time director (and Daily Show host) Jon Stewart about the 2009 arrest and interrogation by Iranian authorities of Maziar Bahari, a Canadian/Iranian playwright, filmmaker and former Newsweek writer.
The film is based on Bahari's 2011 memoir, Then They Came for Me, written with Aimee Molloy, in which he talks about the memories and dreams that helped him survive the ordeal.
Bahari was in Tehran in 2009 to report on demonstrations following a disputed presidential election. Allegations of irregularities in the voting led to mass protests. Bahari and several other journalists covering the unrest were arrested and taken to Iran's Evin Prison, where he was kept for four months, enduring solitary confinement, torture and countless grillings by a rosewater-scented interrogator.
The film is a "claustrophobic tale of torture and isolation," writes Newsweek reporter Gogo Lidz, who spoke to Bahari about the film and his time at the magazine. "The story is about me, it's based on my story, but it's about my colleagues who go through the same thing on a daily basis," Bahari told Lidz.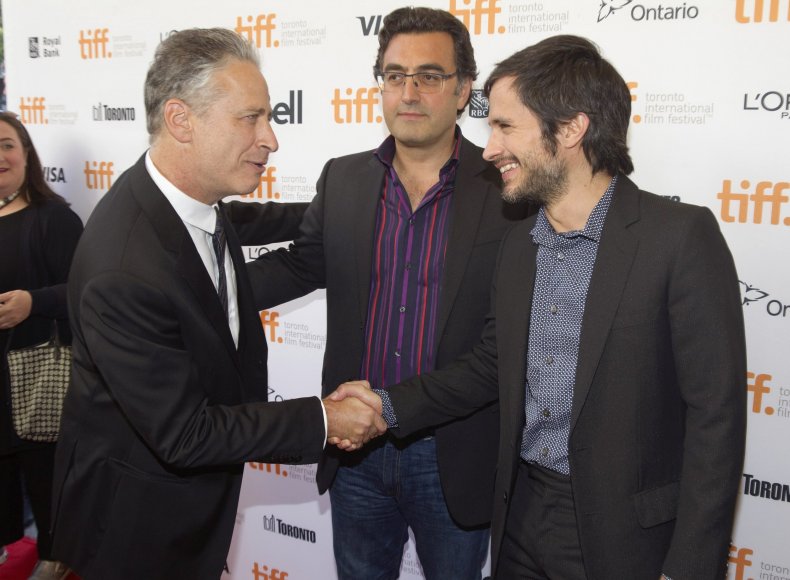 Bahari wrote about his imprisonment in a cover story for the magazine in November 2009 in "118 Days in Hell: What a Newsweek journalist's captivity in Iran reveals about a dark and divided regime." In that piece, he vividly described his interrogation sessions.
Day after day, hour after endless hour, the interrogations went on, growing surreal in their outlines of nefarious conspiracy, then circling back to more concrete matters, like the names and professions and opinions and connections of anyone I knew or might know. Early on, Mr. Rosewater had demanded my e-mail and Facebook passwords, so he had a very long list of contacts to grill me about, one by one. What did I know about this journalist's links to foreign organizations or governments? What was that one's take on events in Iran? And, if they were women, had I had sex with them?
Bahari was released in October 2009, after a global campaign led by his wife, press freedom advocates and Newsweek, under then-editor Jon Meacham. Bahari's case was an "opportunity for the government of Iran to show that it is a well-intentioned member of the family of nations, a country to be taken seriously and on its own terms," Meacham argued in July 2009 in The Washington Post. "It is an opportunity, we respectfully submit, that should not be missed."
"It was quite an important and impressive campaign because I became a nuisance for Iranian government," Bahari tells Lidz. "The Iranian government realized it could gain more from letting me go than keeping me locked up."
In May 2010, a few months after Bahari had been released and left the country, an Iranian court sentenced him to 13 years in prison and 74 lashes. Bahari wrote for Newsweekabout some of the charges against him, including "propagandizing against the system" and "conspiring against the security of the state." He also wrote about the many journalists, writers and bloggers imprisoned in Iran at the time.
Whether the regime successfully preempts the demonstrations this time we will have to wait and see, but it cannot play this game forever. Its fantasy of justice, like its fantasy of democracy, and its fantasy of economic development is a farce. Iranians are too smart, and too hungry for that. One way or another the future will belong to those who want to build their future in the real world.
In 2011, Newsweek published an excerpt from his book. "I'm one of the lucky few who finally escaped," Bahari wrote. "But nearly two years later, as I think about hundreds of friends and colleagues who are languishing in Iranian jails, I still promise my sister, 'Maryam joon, I will be strong. I will not forget my friends.'"
Read more Newsweek coverage of Bahari's ordeal: