Real Estate Moguls Who Bankrolled Trump Victory Are Donating Big for His Reelection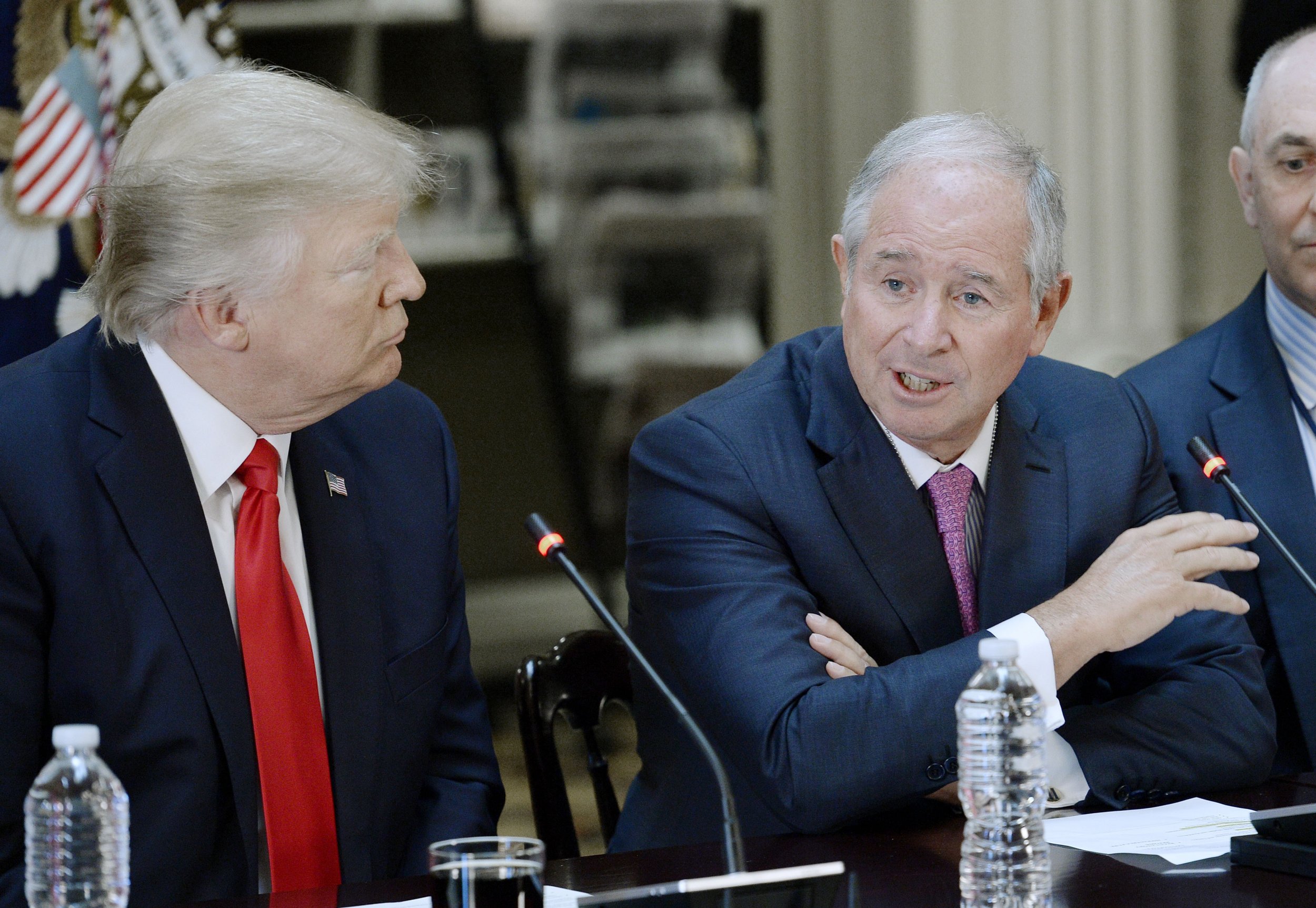 Real estate moguls who helped bankroll Donald Trump's victory in the 2016 presidential election have contributed more than one-fifth of the money he has raised in a fund since the inauguration, according to a report.
Related: Trump Is 'Definitely Still Involved' in His Hotel Business, Employee Says
Donations from New York, Los Angeles and south Florida real estate interests accounted for at least 21 percent of the $16.4 million raised last year for the Trump Victory fund. A joint committee of the Trump campaign and the GOP, the fund allows individuals to give close to $450,000, The Real Deal reported on Thursday.
Some top donors to the fund had given generously during the 2016 election and Trump's inauguration.
The biggest spender in 2017 was Stephen Schwarzman, CEO of the New York City-based Blackstone Group, who donated $344,400 to the fund after contributing $250,000 to Trump's inaugural committee. Joseph Cayre of Midtown Equities and Bennett LeBow of Vector Group, both from New York, donated $170,000 and $135,000, respectively. Florida-based Nicholas Mastroianni, who founded a EB-5 visa fundraising group, contributed $150,000.
Several donors have publicly stated support for Trump's policy priorities, particularly tax reform, which is expected to benefit the majority of commercial real estate investors.
Some of the funds raised by the joint committee will go directly into Trump's reelection campaign, but most will be routed to the Republican National Committee and state parties, which have limitated spending options dictated by federal election. The president and his party have another joint committee called the Trump Make America Great Again Committee, which raised more money in 2017 but through smaller individual contributions.
Trump started this year with more than $32 million in the coffers of his reelection campaign and the two affiliated fundraising committees, which collectively raised more than $52 million in 2017, according to Federal Election Commission filings The Washington Post reported on Wednesday. By contrast, former President Barack Obama's campaign and joint fundraising committee raised no funds in his first year in office in 2009.
Lara Trump, the president's daughter-in-law and senior adviser to his campaign committee, called the funds raised so far "an unprecedented feat for a sitting President in his first year in office."
"Our latest FEC report is just one reflection of a fundamental reality: grassroots support for President Trump is stronger than ever," she said in a statement to the Post.