'Real Housewives of Atlanta' Take Promo Photo Shoot Into Their Own Hands
The cast of the Real Housewives of Atlanta organized their own self-funded promotional materials for the upcoming season and some fans are calling it unfair.
The ladies of the Georgia-based series of the beloved reality TV franchise took the promo into their own hands and released a peach-themed photo and video.
Journalist and Housewives Superfan Anthony Dominic tweeted earlier this week that the ladies decided to take the marketing and PR of season 14 into their own hands.
"A lot of people are asking me about the #RHOA promotion," he tweeted. It's true that the women funded this themselves, Bravo had nothing to do with it. In fact, Bravo had no clue they were doing it. The ladies felt they needed to take marketing/pr into their own hands for the upcoming season."
Dominic went on to say that the Atlanta ladies are unhappy with their promos only getting refreshed every three to four years while other franchises, like The Real Housewives of Beverly Hills, get new promos for every season.
The hosts of the Bravo While Black podcast said they feel that RHOA funding their own shoot is "definitely unfair."
"I heard from DJ Richie Skye that Bravo has their own way of promoting and they encourage the other franchises that they can self-promote or do a promotion and take initiative and do it instead," they told Newsweek. "So this was completely optional and that the Atlanta girls wanted to do it on their own because [it is] supposed to be like a new and refreshed season."
Conor Behan, host of the Housewives And Me podcast, believes it is "really impressive that the woman of this cast took matters into their own hands and want to build buzz for a new season."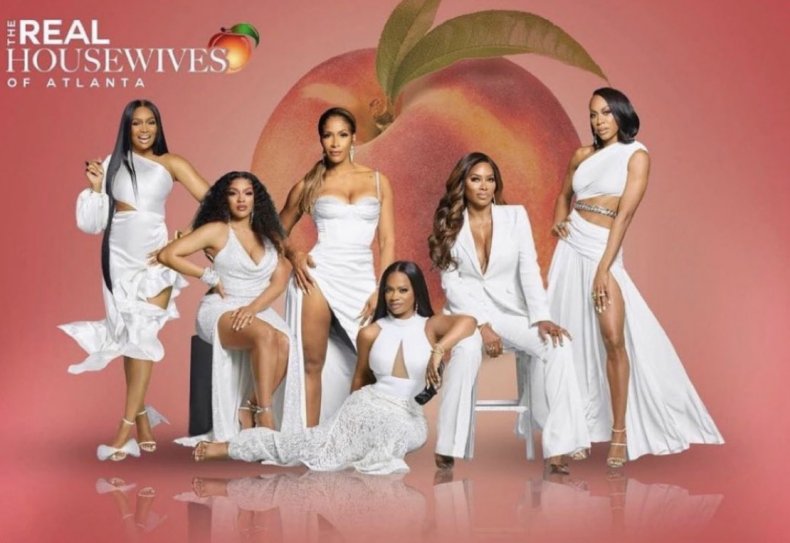 "Sometimes the audience assumes all the cast are at loggerheads but it's fun seeing them work together on this project," he continued. "It's interesting that they feel the need to do so much self-promo when RHOA has been such a big part of the Housewives franchise since 2008."
Behan suggested that perhaps the show has spent most of the budget on expensive longtime cast members but it "does seem to suggest a lack of confidence before a new season airs."
"Last season was a lower one ratings-wise for the show but it still did decent numbers," he said.
"Hopefully the network is merely waiting for the season to begin airing and word of mouth to grow but it's an odd way to kick off the return of such an established show. Either way I have a good feeling about this new season and I'm excited to watch it unfold."
Bravo declined to comment when contacted by Newsweek.
The self-funded photoshoot comes after former cast member of RHOA NeNe Leakes filed a lawsuit against NBCUniversal, Bravo alleging that those at the helm tolerated and fostered a hostile and racist work environment.
The season 14 cast sees current stars Kandi Burruss, Kenya Moore and Drew Sidora returning, while former cast member Shereé Whitfield is coming back and Sanya Richards-Ross is joining as a brand-new Housewife. Marlo Hampton, a longtime "friend" on the show, has been made a full-time cast member this season.