Widespread disbelief in the official narrative surrounding the death of financier and accused pedophile Jeffrey Epstein—found dead in his cell at the Metropolitan Correctional Center in August, while awaiting trial on sex trafficking charges—has been distilled into a single declarative statement: "Epstein didn't kill himself." The sentiment has been aired in several public venues, including a viral clip of a former Navy SEAL asserting "Epstein didn't kill himself" at the end of a Fox News segment on military dogs. But it's not just news organizations facing interjections from conspiracy-minded guests. On Tuesday, an attendee at a Real Housewives cabaret event used a Q&A with The Real Housewives of New York City star Luann de Lesseps as an opportunity to once again assert, as publicly as possible, the belief that Epstein didn't kill himself.
From Friday to Sunday, the Bravo television network held its first BravoCon convention in New York City—a three day celebration of channel's reality TV programming, especially the various entries in The Real Housewives franchise, including The Real Housewives of Orange County, of Beverly Hills, of New York City, of Atlanta, of Miami, of New Jersey and spinoff series Vanderpump Rules. The weekend included events and panels like "Bravo All Stars: OG Housewives Edition," "RHONJ: The Garden State Dishes the Dirt" and "Empire State of Wives."
But the discordant Epstein moment came during BravoCon's closing event, a cabaret show put on by de Lesseps of RHONY with the unwieldy title "Luann's Countess & Friends Cabaret Show Sponsored by Pepsi."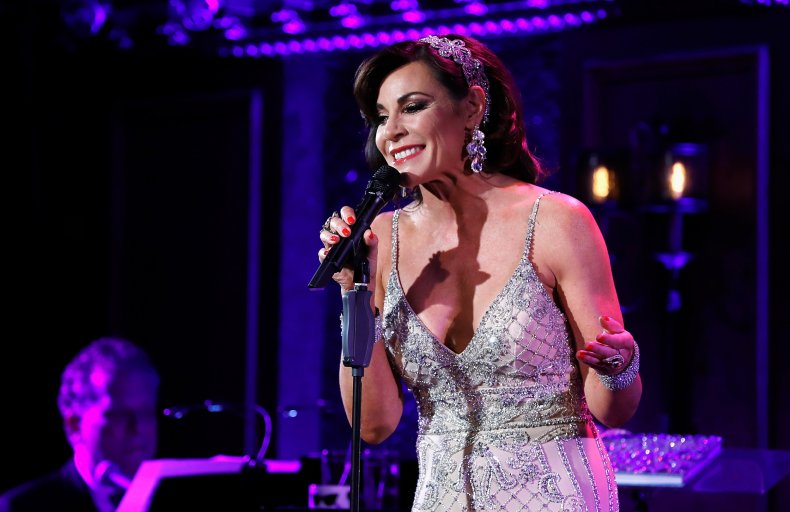 Writing for Elle, Louis Peitzman provided a BravoCon blow-by-blow, capturing the increasingly tense spirit of the cabaret show, which kicked off an hour later than scheduled. After a slow start and multiple costume changes, the restless crowd was already on edge by the end of the cabaret, when Luann retook the stage for a post-show Q&A.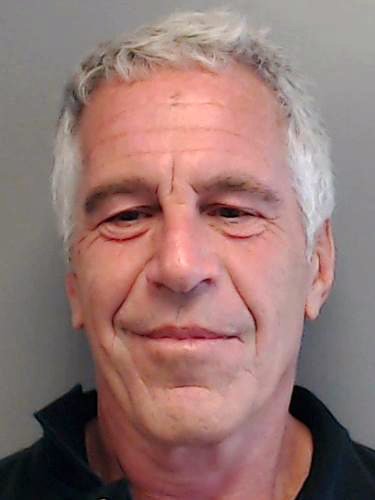 In this handout provided by the Florida Department of Law Enforcement, Jeffrey Epstein poses for a sex offender mugshot after being charged with procuring a minor for prostitution on July 25, 2013 in Florida.
Florida Department of Law Enforcement
After fielding angry questions like, "Why were you so fucking late?" Luann took a question from a man who praised her, but ended his time at the mic not with a question, but a simple statement: "Epstein didn't kill himself."
The Epstein meme's appearance at a Real Housewives event suggests questions swirling around Epstein's death—declared a suicide by the New York City medical examiner—are not fading from the public consciousness. A Rasmussen poll from shortly after his death found that fully 42 percent of respondents believe Epstein as murdered, while only 29 percent accepted the medical examiner's conclusion that Epstein had committed suicide using the bedsheet in his cell.
Epstein has been accused of sexually assaulting dozens, even hundreds, of underage girls as young as 14. His many connections to elite society, including former President Bill Clinton, President Donald Trump, scientist Steven Pinker, lawyer Alan Dershowitz and Prince Andrew of the British royal family have made his death a locus for conspiracy theorizing—additionally fueled by Epstein's murky, alleged connections to intelligence organizations and evidence found in his house suggestive of sexual blackmail. Epstein co-conspirator Ghislaine Maxwell, who allegedly trafficked girls on his behalf, has not been seen since his death, inspiring further questions surrounding his activities in life.
The suspicious circumstances of Epstein's death, including derelict guards and broken cameras outside of his jail cell has resulted in widespread speculation that Epstein was murdered.
The Real Housewives star did not respond to the audience member's provocation.