Real Madrid Vs. Tottenham: Who Makes the Cut in Our Star-Studded Combined XI?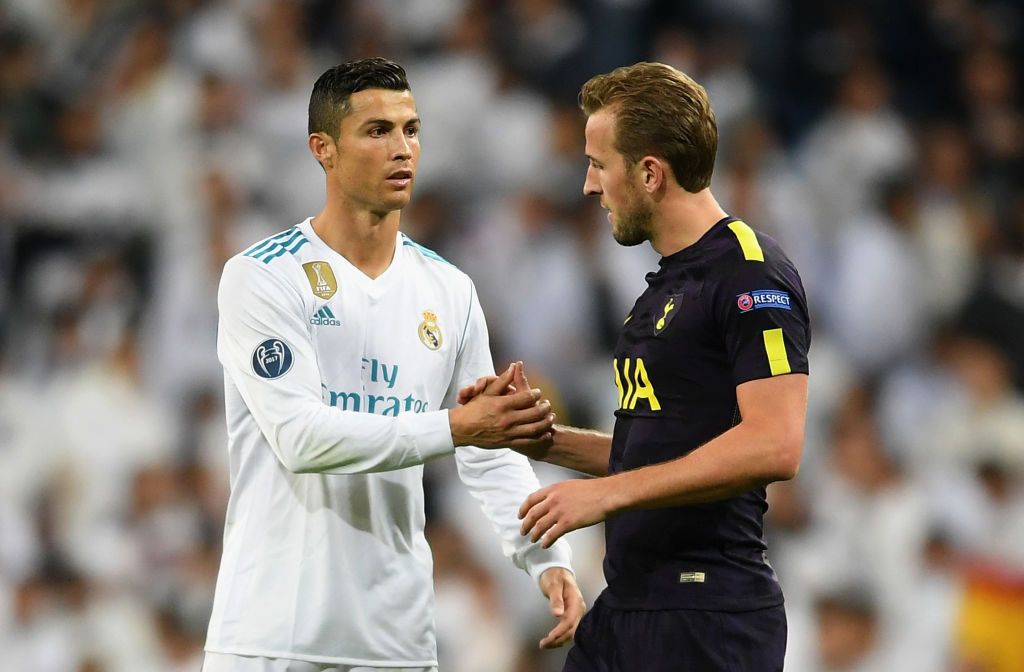 Wembley will play host to some of Europe's best players on Wednesday night, when Real Madrid travels to London to face Tottenham Hotspur.
Two weeks ago, Mauricio Pochettino oversaw a 1-1 draw at the Bernabéu stadium that saw both Spurs and Real take charge of Group H in the Champions League. More than that, it established Tottenham and Pochettino as a team capable of competing at the top of European football.
So with Spain's best taking on the Premier League's most consistent team in recent years, who would make a combined XI? Newsweek takes a look, setting the team up in a 4-3-3 formation:
Goalkeeper
Hugo Lloris: There have been plenty of times over the past few years that Real Madrid has been linked with the French goalkeeper. But he has stayed, and, especially over recent weeks, proved himself to be one of the best shot-stoppers in Europe.
Related: Forget Kane, Real Madrid Should Sign Marcus Rashford, Says Ronaldo
Defense
Serge Aurier: The French right-back has eased into life at Tottenham, taking over from Kyle Walker, who left for Manchester City as an offensive-minded full-back. Although he may prove to be more defensively aware than Walker.
Sergio Ramos: Captained Real Madrid to its last three European titles. Ramos is one of the most reliable center-backs in Europe, and forms a formidable partnership alongside Raphaël Varane.
Toby Alderweireld: Varane just misses out to the Belgian Alderweireld, who joined Spurs in 2015 and teamed up with Jan Vertonghen to form the most resolute defense in English football.
Marcelo: Like Aurier, the Brazilian is one of the outstanding full-backs in the modern game due to his astute ability to support the attack while keeping a defensive mind.
Midfield
Luka Modrić: A former Spurs player, signed by Real Madrid in 2012 for £40 million (about $53 million), Modrić has shown himself to be worth every penny. He's been the creative link between defense and attack for Zidane's team for the past few years.
Harry Winks: Sure, he may have made just seven starts for Spurs in the Premier League, but against Toni Kroos and Modrić at the Bernabeu a fortnight ago, he proved himself to be worthy. Winks is the most exciting young prospect in English football since Jack Wilshere.
Dele Alli: Despite still being only 21 years old, Alli is expected to evolve into a player worthy of playing the Bernabeu every week. The attacking midfielder is one of the most important players on Pochettino's team.
Attack
Isco: It wasn't that long ago that Isco was being linked with a move to Spurs, but now Real Madrid wouldn't dream of letting him leave. The Spaniard has been the standout player for Madrid this season, and Pochettino will be wary of him on Wednesday.
Cristiano Ronaldo: The four-time Ballon d'Or winner, who is turning 33 this season, remains one of the most prolific players European football has ever seen. He has 286 goals in 271 appearances for Real Madrid in La Liga, and 110 goals in the Champions League.
Harry Kane: This is an attack with plenty of goals. Kane, who is recovering from a slight hamstring strain and may not play this week, has 11 goals in his last eight games for club and country—numbers comparable only to Ronaldo and Barcelona's Lionel Messi.