Cristiano Ronaldo: Forget Harry Kane, Real Madrid Should Sign Manchester United Striker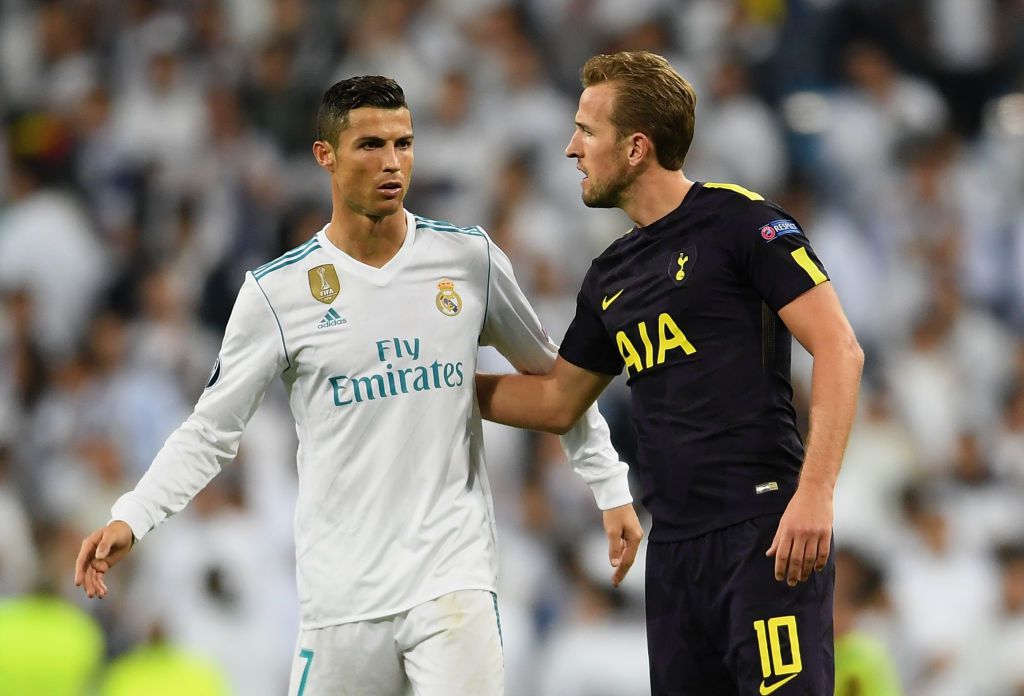 After Tuesday night's Champions League tie at the Bernabeu, it was obvious who would be firmly on Real Madrid's radar over the coming months and years.
Harry Kane faced his biggest challenge yet. He had made himself known across Europe with his prolific record, on a par with the likes of Lionel Messi and Cristiano Ronaldo over the past two years, but now was his opportunity to prove himself on the main stage.
On the same pitch as Ronaldo, on the stage of the Galacticos, Kane had a chance to show he was worthy. And he did. But for Keylor Navas's heroics in the Real Madrid goal, he would have scored twice, and he was instrumental in Spurs' only goal.
But although he may be on the minds of many in Madrid, the current leading man has urged the club to go for another target from the Premier League. According to Spanish publication Don Balon, Ronaldo wants to see Real bring Manchester United teenager Marcus Rashford to La Liga.
Related: Real Madrid has found the "complete player"—but he'll cost them £200 million
Rashford has been a key member of the United squad since breaking into the team as an 18-year-old in February last year, scoring four times in his first two games under Louis van Gaal.
Since then, he has scored on his debut for England and has developed into a first-team starter for Jose Mourinho, who replaced Van Gaal at Old Trafford last summer. Rashford has already scored six times this season, and his progress is clear.
The rise of Rashford has been compared to Ronaldo, both speedy goalscorers who have excelled at United. After winning the Champions League under Sir Alex Ferguson, Ronaldo became the most expensive player in the world when he joined Madrid for £80 million (about $105 million).
Rashford, however, may just view this as a distraction. In an interview with the Daily Telegraph in April, he said: "You see it more often now with young players after they first get into the first team. There are a lot of distractions all over but, especially at United, we have a lot of examples of people ignoring all that and sticking to their football."
But the temptation must be there, especially when it's Ronaldo calling for you.