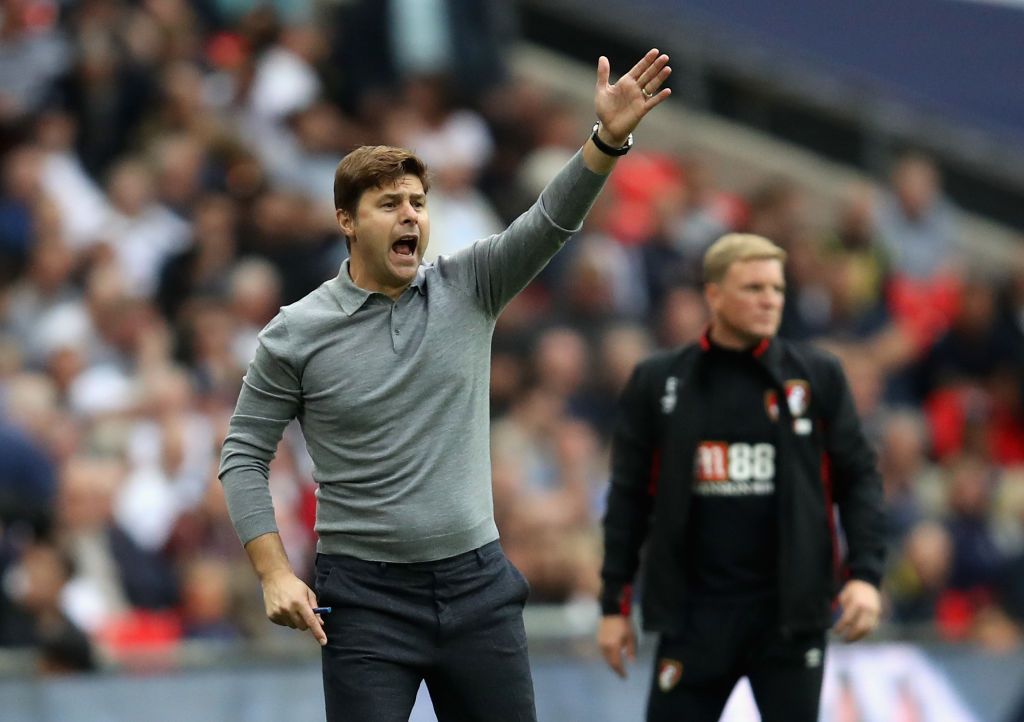 High in the towering stands of the Bernabeu Stadium, the executive board of Real Madrid will have a keen eye on the team's Champions League tie on Tuesday night.
They will, of course, want and expect Real Madrid to win, as they always do. With Mauricio Pochettino's Tottenham Hotspur the visitor to the Spanish capital, it is a compelling tie and one that could, with victory, virtually guarantee Real's place in the knockout stages.
But the Madrid bosses will also be interested in the opposition. Not because they are interested in bringing Harry Kane and his many goals to Real, which they reportedly are. Not because the talents of Dele Alli have more than caught their eye, which they reportedly have. But because of the way the team plays, the way the man in the dugout has sent them out to play, for Pochettino is a man of interest in Madrid.
According to Spanish newspaper Marca, Pochettino is being considered as the successor to Zinedine Zidane when his reign comes to an end. It was in Spain that Pochettino spent the majority of time as a player, and where he began his coaching career: at Espanyol.
Related: Pep Guardiola spent £133 million on full backs last summer, and already wants more
The Argentine won the Copa del Rey twice as a player at Espanyol and his time as a manager caught the eye of Southampton, an English club known for its acute eye for coaching talent. In just a year he took the Saints to eighth in the Premier League, which brought interest from Spurs.
In three years, Pochettino has taken Tottenham from a club that aspires to play in the Champions League to a team that challenges for the Premier League title. He has developed talent like Alli and Kane, and is considered to be among the elite coaches in England, with Pep Guardiola, Jose Mourinho and Antonio Conte.
Although there is a chance Pochettino may eventually find the Bernabeu dugout a familiar place, that isn't likely to be any time soon given the current manager's record. In the 22 months that Zidane has been in charge of Real Madrid, the team has won the Champions League twice—the first to win the trophy back to back—and La Liga once.
The Bernabeu bosses have enjoyed Zidane's tenure and will be keen for it to continue, but it seems they have a plan in place for when the coach's seat is, once again, vacated. Tuesday could be part of Pochettino's audition.
Uncommon Knowledge
Newsweek is committed to challenging conventional wisdom and finding connections in the search for common ground.
Newsweek is committed to challenging conventional wisdom and finding connections in the search for common ground.