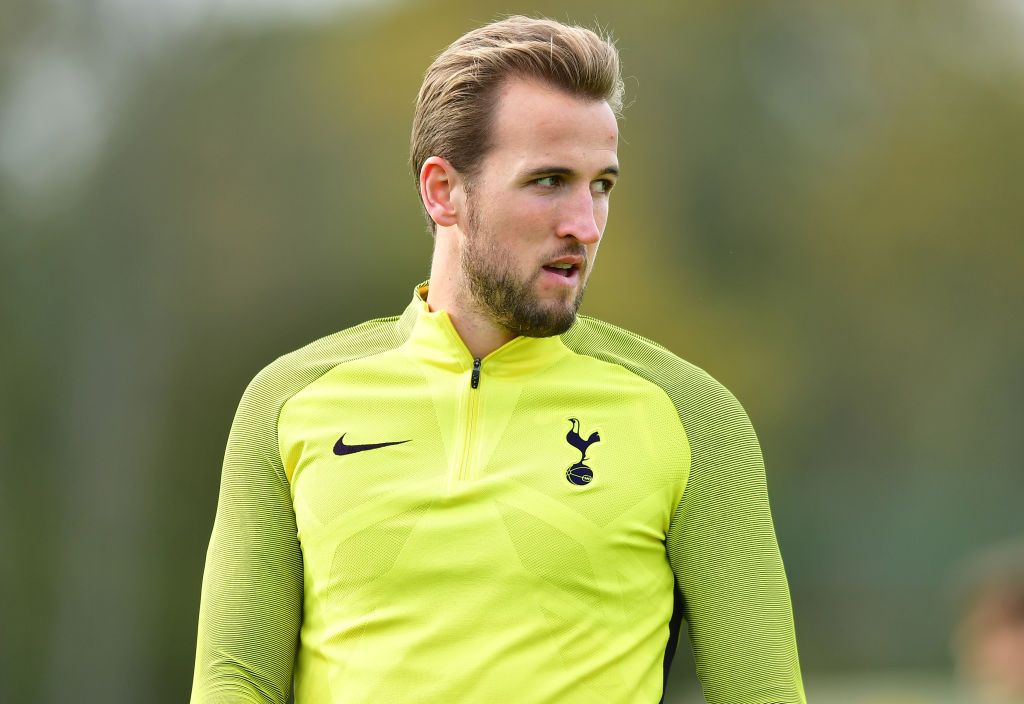 Harry Kane would make the perfect replacement for Karim Benzema, but Real Madrid won't pay 250 million euros ($291 million) for him, says former club president Ramon Calderon.
Kane and the rest of his Tottenham teammates are preparing to take on Real Madrid for the second time in two weeks, in the Champions League at Wembley on Wednesday night, following a 1-1 draw at the Santiago Bernabeu.
The 24-year-old striker played a crucial role in the stalemate that led Real Madrid president Florentino Perez to claim Spurs chairman Daniel Levy would want 250 million euros for him.
"I think he's one of those players I'm sure [Real Madrid] are trying to see if there's an opportunity to sign," Calderon, Perez's predecessor, told Newsweek.
"Benzema is getting old, he's not playing well lately, so it would be a perfect substitute if Benzema is not in the team. Also, knowing that [Alvaro] Morata was sold this summer [to Chelsea for £70 million], we don't have a proper striker, he would be one of the objectives of the club in the near future, I'm sure."
Related: As Real Madrid prepares to take on Spurs, who makes our combined XI?
But Calderon, like Perez, believes even the financial might of Madrid wouldn't go as far as paying a quarter of a billion euros for a player. But Calderon, a lawyer in Madrid, insists the sale of Neymar from Barcelona to Paris Saint-Germain for £198 million has skewed the valuation of players.
"I think the money has been a bit crazy in football after Neymar, but I don't see Real Madrid or anyone playing 250 million [euros] for Harry Kane or any player," he said. "No matter that Harry Kane is a fantastic striker for any team: young, fit, strong, fast, all the qualities any good team would like to have. But after Neymar, you don't know the value of any player."
Although Calderon's dealings with Tottenham saw him work with Sir Alan Sugar, Levy's predecessor, he is well aware of the tough stance Levy takes around the negotiations table.
"He proved it with Gareth Bale and [Luka] Modric, but sometimes when the players say they want to leave, you have to negotiate and there's not a lot you can do," he said. "I had both experiences: with Robinho when I had to sell him to Man City and Cristiano when he decided to come to Real and Manchester United didn't want to lose the player. I don't know if that's the case with Kane, but if it is then Mr. Levy will try to get as much money as he can."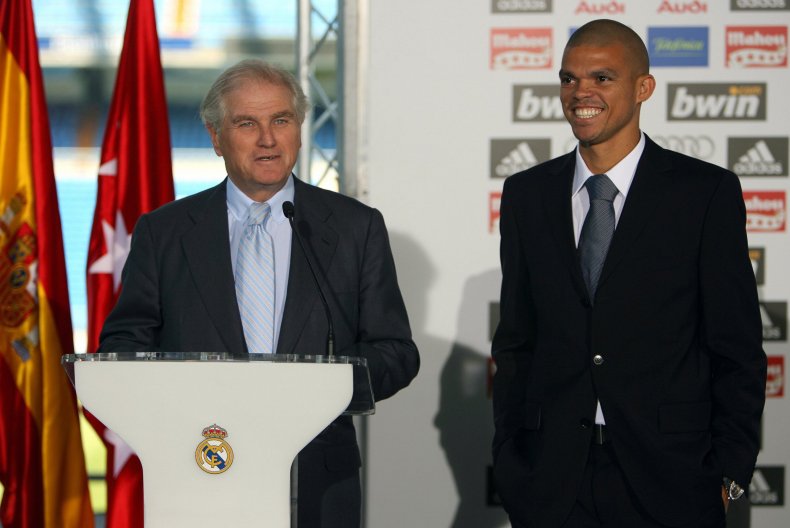 For now, Kane will be playing in the lily white of Tottenham on Wednesday—assuming he recovers from a slight hamstring strain—when Mauricio Pochettino will hope to continue to show his capabilities as a manager. Reports from Spain after the 1-1 draw earlier this month suggested that Real saw Pochettino as a potential long-term successor to Zinedine Zidane, but Calderon doesn't expect to see the Argentinian in the Bernabeu dugout anytime soon.
"It's too early," he said. "Everyone knows what Pochettino has been doing in football. I think he is happy with the project with Harry Kane and Dele Alli. They see it as a project with a bright future. I don't think it is a matter to be talked [about] now; maybe in the future but I don't think either party is thinking about that now."
Although being appointed manager of Real Madrid is a tremendous privilege, Calderon says, the pressure that comes with it is like no other club. "Being in Tottenham for Pochettino must be very relaxing in some ways because he knows everything will be smooth if the team is playing as they are playing and getting good results."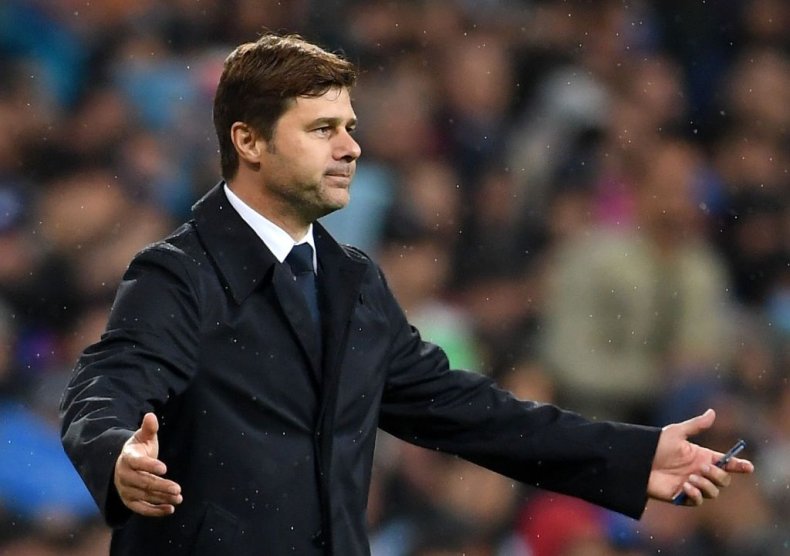 Despite winning back-to-back Champions League titles in less than two years of management, Zidane may already be feeling the heat. Real is eight points behind Barcelona in La Liga after losing to Girona on Sunday.
Calderon says Perez is "impulsive in his reactions" but doesn't expect his successor to be too drastic, given that the team is heading toward the Champions League knockout stages and there are still 28 games to go in La Liga.
"[Perez] doesn't like to lose," he said. "I think Zidane is in trouble now, but if things are not going well in La Liga I don't know how he will react. At the moment, it's too early and I don't expect him to make a decision and sack him. I hope not.
"He knew when he appointed Zidane it was a great challenge. I am sure he didn't think he would be so successful, getting two Champions Leagues in a row with no [managerial] experience. Nobody has done that. His idea was that he would not be for a long time but, fortunately for us, he was successful."
Calderon has also dealt with the pressure of the Bernabeu before, Calderon recalls. Real Madrid signed the Frenchman from Juventus for a world record £48 million in July 2001. "By November the Bernabeu was booing him," Calderon remembers, "and after that he becomes one of the most iconic players we've had and everyone loves him here."
But the former president does end on an ominous note for Zidane. "You must take into account that only one coach in 49 years has been on the bench for more than three years and that was [Vicente] del Bosque. You have to win, always."
Uncommon Knowledge
Newsweek is committed to challenging conventional wisdom and finding connections in the search for common ground.
Newsweek is committed to challenging conventional wisdom and finding connections in the search for common ground.