Mother Who Slammed Biden Over Sons' Fentanyl Deaths Told "Shoot Your Self"
Detroit mother Rebecca Kiessling testified in Congress earlier this week about the impact fentanyl is having in the U.S. and said she had since received a message telling her to "shoot your self".
Kiessling also released a video on her Facebook page and accused President Joe Biden of laughing at her and mocking her grief.
Georgia Representative Marjorie Taylor Greene blamed Biden and his government for failing to stop fentanyl from entering the U.S. during a House hearing on Tuesday.
Greene also shared a clip on her Twitter page and captioned the video: "Listen to this mother, who lost two children to fentanyl poisoning, tell the truth about both of her son's murders because of the Biden administrations refusal to secure our border and stop the Cartel's from murdering Americans everyday by Chinese fentanyl."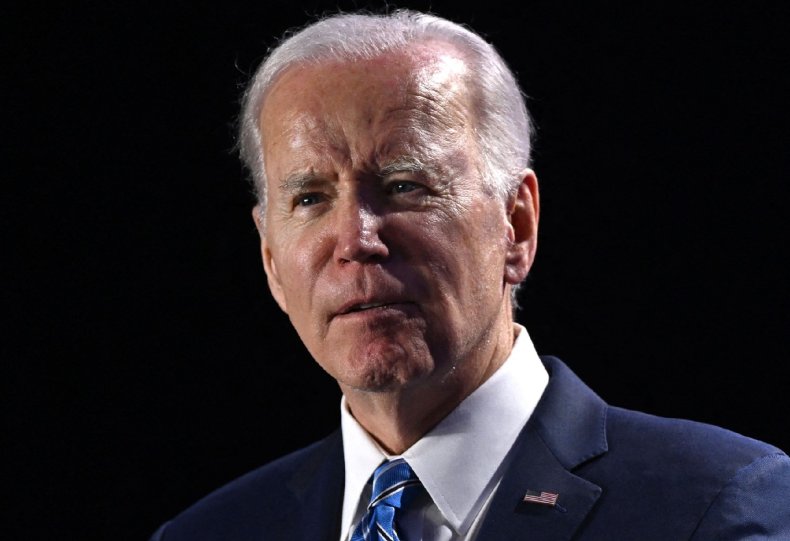 The conversation regarding fentanyl use in the U.S. has become a hotly debated political topic in recent years. Republicans have frequently accused Biden of failing Americans by not securing the U.S. border, going as far to say he is responsible for fentanyl deaths due to this failing.
Biden addressed Greene's criticism during a speech at the House Democratic Caucus Issues Conference in Baltimore on Wednesday night.
Biden laughed as he highlighted that the deaths that Greene was referencing occurred as a result of fentanyl that entered the country under former President Donald Trump's tenure.
"She was very specific recently, saying that a mom, a poor mother who lost two kids to fentanyl, that I killed her sons," said Biden. "Well, the interesting thing is that fentanyl they took came during the last administration."
The president quickly received a backlash on social media, with many critics suggesting that he was laughing about the fentanyl deaths rather than Greene's antics.
On her Facebook page on Thursday, Kiessling posted a message she said she had received on LinkedIn.
She shared an image and captioned the picture: "Sent to me on LinkedIn because I testified before Congress about my sons' deaths from fentanyl poisoning and President Biden snickered that their deaths were before he became president."
The image appeared to show that a social entrepreneur and consultant, Matthew Slavin, sent her a message telling her she should shoot herself.
The message read: "How dare you. You ignorant Trollop. How dare you try to score some cheap points for the traitorously criminal syndicate called the Republicans by holding up your dead sons in vain.
"It was Trump's fentanyl. Stupid c***. You should go shoot your self."
In the comment section of the image shared, Kiessling also posted what she said was a list of clients that he has worked with or is currently working with.
"Nowhere did I threaten anyone with personal injury," Slavin said in an email to Newsweek.
Newsweek has contacted Rebecca Kiessling and the White House for comment.
Correction 03/04/23; 9.53 a.m. ET: This article was corrected to remove the reference to a death threat. It also updates with comment from Matthew Slavin.