Rebel Wilson has broken her silence after a newspaper was accused of outing her.
The comedian made headlines over the weekend when she announced her new relationship with Ramona Agruma on Instagram.
However, the next day, Australian newspaper the Sydney Morning Herald reported that it had been aware of the relationship before it was revealed publicly, with its celebrity reporter writing that he had given Wilson 1 1/2 days to provide comment for a story about it.
The column sparked outrage and widespread criticism against the publication with advocates and members of the LGBTQ+ community arguing that it isn't acceptable to pressure people to declare their sexuality or new relationships.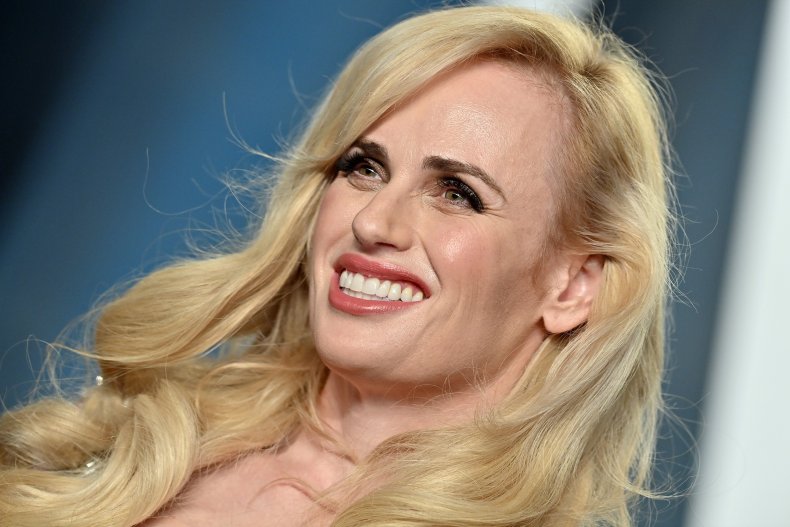 The Sydney Morning Herald has since removed the column and columnist Andrew Hornery issued an apology.
Now the Bridesmaids actress has broken her silence on the situation and tweeted that it was "very hard."
"Thanks for your comments, it was a very hard situation but trying to handle it with grace," she tweeted.
The tweet came in response to one from Kate Doak, a Syndey-based journalist who wrote: "So apparently it wasn't @RebelWilson's choice to come out... The @smh/@theage have admitted to giving her a heads up 2 days in advance that they were going to 'out' her. What's worse, openly gay men at the Sydney Morning Herald were involved in this."
Hornery apologized in another column and said he regrets his actions.
"I genuinely regret that Rebel has found this hard," he wrote. "That was never my intention. But I see she has handled it all with extraordinary grace. As a gay man I'm well aware of how deeply discrimination hurts. The last thing I would ever want to do is inflict that pain on someone else."
Who Is Ramona Agruma?
Agruma is a jewelry and fashion designer, who founded the sustainable and luxury fashion brand Lemon Ve Limon. She also created the jewelry brand DeLys. Both brands are based in the United States.
Her Instagram is currently on private, but we also know that she is a brand ambassador for Bee Goddess jewelry.
Speaking about the relationship back in May, Wilson told People: "We spoke on the phone for weeks before meeting. And that was a really good way to get to know each other.
"It was a bit old-school in that sense—very romantic.
"I think going through the process of finding more self-worth, I think that what you want in a partner is elevated and so it's great to have someone who feels like an equal partner and be in a healthy relationship," she added. "There were times—I'm not saying with all my exes, they're great—but there were some times that I was probably putting up with that I shouldn't have. So it feels different to be in a really healthy relationship."