Recall Campaign Against Alaska Governor Can Proceed, Rules State Supreme Court
The recall campaign to oust Alaska's Republican Governor Mike Dunleavy is legal and can proceed, said the state's highest court on Friday.
The Alaska Supreme Court upheld all four grounds presented by the Recall Dunleavy campaign, ruling that it will be up to voters to decide whether the governor's detractors have made a viable case to remove him from office.
"The people asked to sign petitions must decide whether the allegations are serious enough to warrant a recall election; each voter in the voting booth must decide whether the allegations are serious enough to warrant removal from office," the opinion said.
Supporters of the recall campaign allege that Dunleavy abused his power, neglected his duties as governor and is unfit for office. Dunleavy is accused of using state funds for political purposes, failing to appoint a judge within the 45-day limit, illegally utilizing his budget veto to censure judges over abortion rulings and infringing the separation of powers doctrine.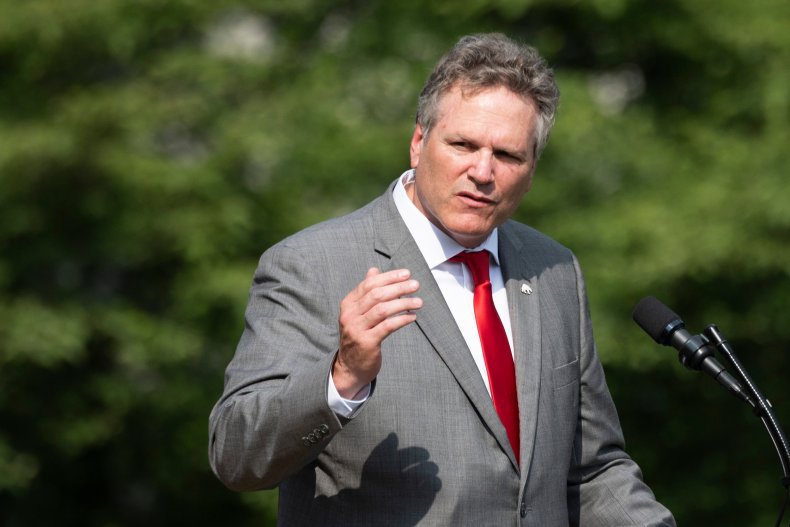 The only dissenting opinion came from Justice Craig Stowers on the separation of powers issue.
With about 17 months left of his term, Dunleavy, a former school teacher, criticized the court's decision, saying it will impose onto voters "baseless, expensive, and distracting recall elections by their political opponents," in a statement emailed to Newsweek.
"The court has made it clear that even plainly false allegations of wrongdoing can trigger this process, undermining our election process, and prevents our elected officials from focusing on many serious issues facing Alaskans," the governor said.
The court's decision came over a year after it allowed the recall campaign to start gathering signatures to warrant a special election to oust Dunleavy.
Recall campaigners must satisfy a two-stage test to meet the requirements for a gubernatorial recall in Alaska: gather signatures equivalent to 10 percent of the votes cast in the last statewide election, and then, gather signatures totaling 25 percent of the ballots cast, according to Reuters. As of April, supporters of the recall said they had completed just over 80 percent of the second requirement.
The Alaska Division of Elections initially rejected the application to recall Dunleavy, but the court ruled that it's not up to officials or courts to decide.
While the recall effort has been criticized for being motivated by political differences, the court said "we cannot police the motivations of recall committees, petition signers, or voters; our task is to determine whether the recall application's allegations are legally sufficient."