Recession Caused by Coronavirus Will Be 'Steeper Than What We've Seen Probably Ever Before,' Says Morgan Stanley CIO
Mike Wilson, the chief investment officer (CIO) for Morgan Stanley, has warned that the recession caused by the coronavirus pandemic will be "steeper" than any previous economic downturn.
Lawmakers and economists have been predicting an economic recession, as businesses across the nation have shut down or cut back operations in an effort to curb the spread of the rapidly spreading coronavirus. Unemployment claims have surged while the stock market has tanked.
During a Thursday interview with CNBC's Squawk Box, Wilson weighed in with his perspective on the crisis.
"I think it's a consensus that we're in a recession. It's going to be steeper than what we've seen probably ever before, and sharper," he explained. "The question is, is it going to be short? Or is it going to be elongated?" he asked.
Wilson noted that Morgan Stanley was "leaning more toward the short and sharp" due to the "dramatic" policy response from the government. He suggested that there was now consensus that the recession would not necessarily be long because of stimulus legislation from Congress and actions taken by the Federal Reserve.
The economic fallout from the coronavirus pandemic has already been significant, with economists predicting millions of jobs will be lost while gross domestic product (GDP) will plummet. James Bullard, president of the Federal Reserve Bank of St. Louis, told Bloomberg News on Sunday that he projected unemployment could reach 30 percent, while GDP could drop by 50 percent.
Treasury Secretary Steve Mnuchin reportedly warned Republican lawmakers last week that unemployment could be as high as 20 percent if significant stimulus action wasn't taken by the government. An analysis by the non-partisan Economic Policy Institute (EPI) think tank projected some 14 million job losses by summer, even with sizable stimulus.
To put the unemployment estimates in perspective, the jobless rate rose to a peak of 9.9 percent in 2009 during the Great Recession. Amid the Great Depression, unemployment rose to a record-high of 24.9 percent in 1933.
In an effort to address the growing crisis, the Senate passed a $2.2 trillion stimulus late on Wednesday. The House of Representatives is expected to approve the legislation this week, and the Trump administration has voiced its support for the unprecedented economic measures. The bill will provide hundreds of billions in zero-interest loans to struggling companies, while significantly expanding unemployment insurance and sending direct cash payments to the vast majority of Americans.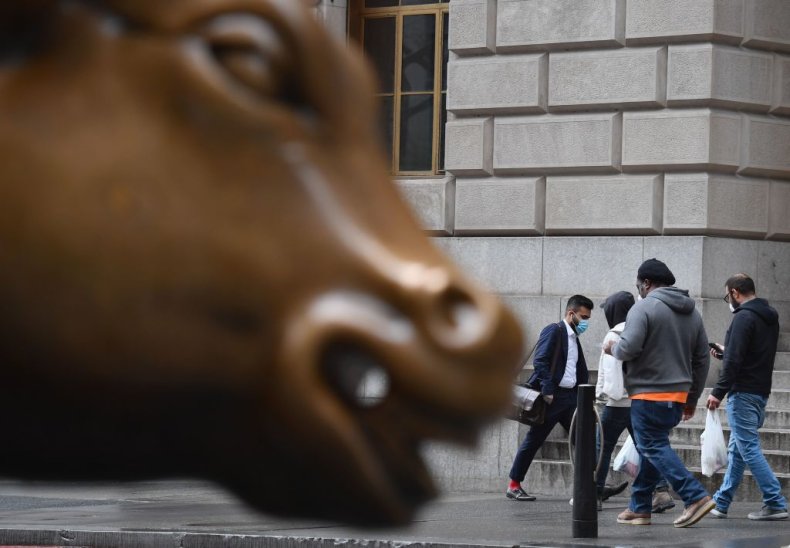 Meanwhile, the U.S. now has nearly 70,000 confirmed cases of coronavirus. More than 1,000 people have died after infection, while 600 have recovered. Health experts believe that the U.S. is still several weeks away from the pandemics peak, and the World Health Organization has suggested that the country will become the planet's new epicenter for the outbreak.