The U.S. is on track to lose millions of jobs across the country by summer due to the coronavirus pandemic, with substantial economic stimulus not being enough to curb the rise in unemployment, a new economic analysis shows.
Researchers at the Economic Policy Institute (EPI), a nonpartisan think tank based in Washington, D.C., published the projections on Wednesday, noting that they were also factoring in the impact of at least $1 trillion in economic stimulus. Despite that added funding, the economists projected there could be at least 14 million job losses by summer, as states across the country have already reported significant surges in unemployment claims.
"Congress is debating an economic stimulus package around $2 trillion, and if it is targeted enough, it could help mitigate some of these losses. Yet even with these measures, many people will still need to remain out of work, potentially for months, in order to stop the virus's spread," the EPI report warned.
"In addition to federal action, lawmakers at the state and local level must do everything they can to ensure that these workers and their families do not suffer economically during this time," the researchers wrote.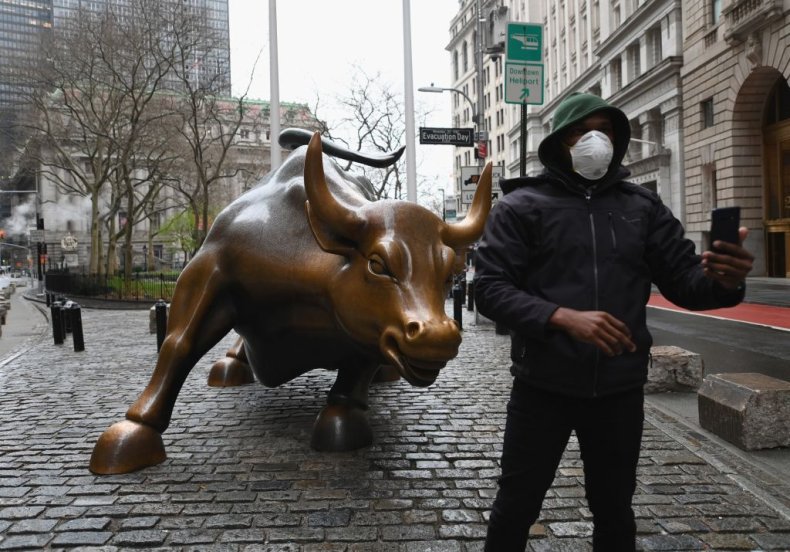 A chart included with the analysis showed the projected surge in unemployment in each state, with Nevada projected to face the highest levels of unemployment, at 14.2 percent. Hawaii was close behind, with 13.6 percent unemployment predicted. Montana could see unemployment surge to 12.4 percent, while the jobless rate in Florida is projected to rise to 12 percent. Nationwide, every state is expected to see at least 9.5 percent unemployment, according to the EPI analysis.
Economists and lawmakers have already predicted that the U.S. is headed for an economic recession as the coronavirus pandemic continues to grow within the country. The stock market has already declined dramatically, while millions of Americans have filed for unemployment as restaurants, bars, gyms, museums and public events have been shut down. Additionally, thousands of flights have been canceled and tourist hotspots have closed in a bid to curb the virus' spread.
"It is a huge shock and we are trying to cope with it and keep it under control," Federal Reserve Bank of St. Louis President James Bullard told Bloomberg News on Sunday. He predicted that gross domestic product (GDP) could sink as much as 50 percent, while projecting unemployment may rise to 30 percent. Treasury Secretary Steve Mnuchin reportedly warned Republican lawmakers last week that unemployment could surge to 20 percent if significant government stimulus did not move forward.
To put those projections in perspective, unemployment peaked at 9.9 percent nationwide in 2009 during the Great Recession. It rose to an all-time high of 24.9 percent during the Great Depression in 1933.
Early Wednesday morning, Democrats and Republicans in the Senate came to an agreement with the White House on a historic $2 trillion stimulus package. That package would send direct payments of $1,200 dollars to Americans earning $75,000 or less, while also significantly enhancing unemployment benefits and providing loans for struggling companies. Although economists are welcoming the bill, concerns remain that it will not go far enough to address the developing crisis.