Michigan's Unemployment Claims Have Surged 2100% in One Week
Unemployment claims have surged in states across the country due to the coronavirus pandemic, with jobless claims surging 2,100 percent in Michigan last week.
Across the country, states and municipalities have put into place stringent measures in an effort to curb the spread of the coronavirus. Many areas have shut down all schools, restaurants, cinemas, bars, gyms, and all public gatherings. As a result, millions of Americans are unable to work as the crisis continues.
In a typical week, Michigan's Department of Labor and Economic Opportunity expects to receive about 5,000 unemployment claims. That number jumped dramatically last week to 108,710 claims, according to the Detroit Free Press. The state's labor department was overwhelmed by the surge, causing delays for those laid off to apply for benefits.
"Two weeks ago, we probably would not have believed we were going to be in this situation," Jeff Donofrio, the department's director, told the Free Press. "But, as we start making decisions, I think we weigh the calculations what the impacts are going to be and have appropriately understood what they will result in."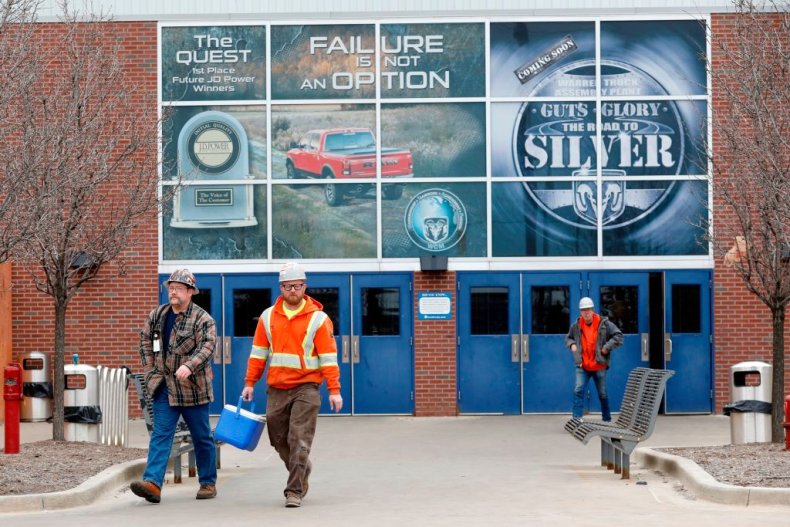 Donofrio also noted that Michigan Governor Gretchen Whitmer has already taken steps to shore up unemployment benefits. He pointed out that the Midwestern state is more prepared to deal with the problem than it was during the Great Recession in 2008, when it only had about $40 million available as compared to the $4.6 billion it has in a trust fund today.
The federal government's Department of Labor actually asked states not to publicly reveal specific numbers about their additional jobless claims earlier than the official report, which should be released on Thursday.
"State data is regularly embargoed until the national numbers are published on Thursday morning, and states are asked not to share their data until that time," a Department of Labor spokesperson told CNN on Friday. "As a leading economic indicator that has the potential to impact policy decisions and financial markets, it is important to ensure the information is communicated in a consistent and fair manner."
But a rough picture of the data has already emerged from several other states as well.
In Ohio, jobless claims had jumped 14 times higher than the previous week in the first three days of last week, according to a report by Bloomberg News. The impact of coronavirus was similar in Illinois and Connecticut, where unemployment claims surged 10 times higher. In New York, which has become the epicenter of the outbreak in the U.S., the unemployment website repeatedly crashed as thousands of New Yorkers attempted to apply for benefits.
Last week, Treasury Secretary Steve Mnhuchin reportedly warned Republican lawmakers that unemployment could rise to as high as 20 percent if adequate steps were not taken to mitigate the economic fall-out. Comparatively, in the Great Recession, unemployment peaked at just under 10 percent in 2009. During the Great Depression, unemployment rose to nearly 25 percent in 1933.
James Bullard, president of the Federal Reserve Bank of St. Louis, predicted an even more dismal outlook. Bullard told Bloomberg News on Sunday that unemployment could rise as high as 30 percent, with the economic fall-out also leading to a 50 percent decline in gross domestic product.