Record Number of Unaccompanied Migrant Children Reported at El Paso Border
El Paso's Border Patrol Sector announced this Friday that fiscal year 2021 officially set a record for the highest number of unaccompanied migrant children crossings that the region has ever seen.
The sector, which spans from the tip of West Texas across the entire state of New Mexico, reported encountering close to 21,000 unaccompanied children since the start of the year through August 31, surpassing the previous record of over 16,000 set in 2019.
These encounters represent roughly 16 percent of the total number of unaccompanied children who've arrived at the Southern border over the course of the year, which Border Patrol now places at just over 130,700. Authorities place responsibility for the surge on smuggling organizations that have looked to reap profits as demand for passage to the U.S. has increased in response to the COVID-19 pandemic.
"Transnational Criminal Organizations continue to exploit the most vulnerable population—children from foreign countries," El Paso Sector Chief Gloria I. Chavez said in a statement. "They are responsible for placing the lives of thousands of unaccompanied children at risk by manipulating their parents and later abandoning their children at the border."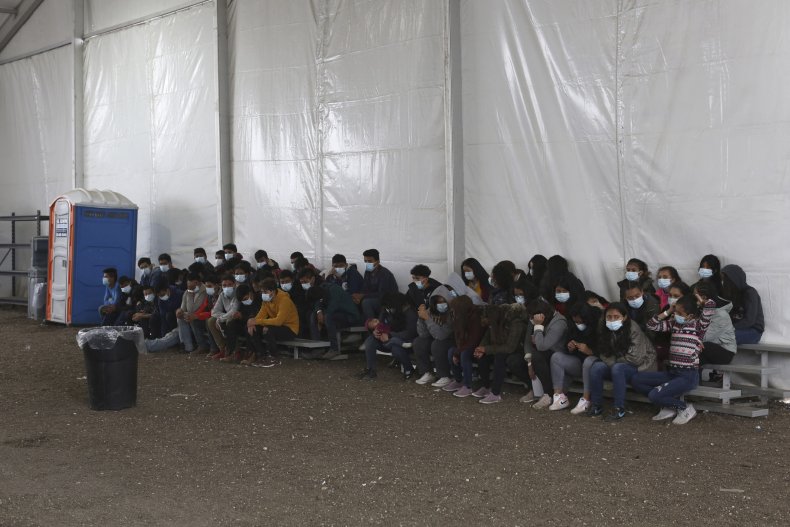 Newsweek previously reported that human smugglers charge anywhere from a few hundred to up to $15,000 to sneak people across the border, with prices fluctuating based on the individual's country of origin and travel expenses. Some of the people paying for these services are so desperate to cross that they go into debt to finance the journey, leaving themselves vulnerable to human trafficking, forced labor, sex slavery, and organ harvesting should they be unable to make payments.
Children coming across often arrive at the Mexican border with their parents, who may or may not have paid a smuggler. However, with COVID-19 restrictions allowing U.S. customs to turn away adults seeking, some parents elect to send their children across alone, knowing they will be allowed through given the policy's stance that affords solo children the right to seek asylum, Newsweek has reported.
The Biden administration has faced criticism from both sides of the aisle, with activists condemning his restrictions on asylum seekers and opponents saying his deregulation of Trump-era regulations has prompted a greater surge. Vice President Kamala Harris remains the lead on the issue and has said her focus remains on addressing root causes abroad.
"The work that we have to do is the work of addressing the root causes, otherwise we'll continue to see the effect, what is happening at the border," she said in late June. "It's going to require, as we have been doing, a comprehensive approach that acknowledges each piece of this."