Kellyanne Conway Claims Trump "Introduced The Idea" of Red Flag Laws; 17 States Already Have Them
Presidential counselor Kellyanne Conway on Wednesday falsely claimed that President Donald Trump was responsible for having "introduced the idea" of red flag legislation in the wake of a pair of historically lethal mass shootings in El Paso, Texas, and Dayton, Ohio.
At least 31 people were killed between the massacres in both cities. The shooting in El Paso is believed to be the deadliest such incident targeting Latinos in American history.
Speaking with Fox News hosts Bill Hemmer and Sandra Smith, Conway said that Trump's speech on Monday addressing the tragedies was responsible for bringing forth the current conversation around red flag legislation. Conway further claimed that red flag laws "probably could have helped in Dayton, Ohio."
Despite her credit to Trump for the nascent momentum for this legislation on Capitol Hill, 17 states and the District of Columbia have already enacted their own version of red flag legislation, according to the Giffords Law Center, which Hemmer noted to Conway immediately after comments.
"And the red flags are already in place," Conway conceded. "But law enforcement sometimes can't have it. And so the president is calling upon other states or indeed the federal legislature, Bill, to take those best practices from the states and put it in federal legislation."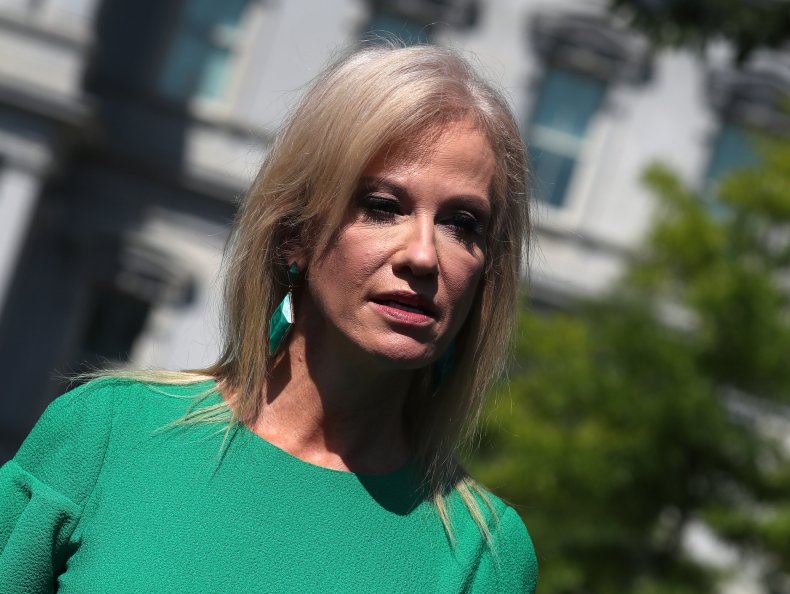 Red flag laws, also called extreme risk protection orders, are a form of temporary gun confiscation that allows concerned parties to petition a judge to order the removal of a firearm from a person who, the petitioner believes, will misuse it.
In addition to Washington, D.C., here are the states that have permitted some form of extreme risk protection order: California, Colorado, Connecticut, Delaware, Florida, Hawaii, Illinois, Indiana, Maryland, Massachusetts, Nevada, New Jersey, New York, Oregon, Rhode Island, Vermont and Washington. The laws in some of these states don't go into effect for a few months.
At the beginning of last year, only five states made these orders available.
While abundant research on the effectiveness of extreme risk protection orders is lacking, initial results have found some specific benefits from preemptive gun seizures from high-risk individuals.
One 2016 study from Duke University researchers found that temporary gun seizures were somewhat effective in reducing gun suicides. Their analysis of Connecticut's red flag law found that for every 10 to 11 gun seizure cases, one suicide was prevented.
In the three months after Maryland implemented its red flag legislation in October 2018, the law was used to disarm four gun owners who posed a significant threat to schools. In the state, 148 seizures occurred overall during that three-month period. Montgomery County Sheriff Darren Popkin told state lawmakers on the House Judiciary Committee that 60 percent of extreme risk petitions came from a household member with "specific knowledge" about the gun owner.
The lawfulness of red flag laws has long been a topic of contention among gun control supporters and Second Amendment advocates, but courts have generally sided with those backing the laws when legal challenges have been brought forth. Critics typically contend that extreme risk orders violate one of two constitutional protections: the right to bear arms without undue burden and the right to due process under the law.
But according to the Congressional Research Service, a non-partisan arm of the U.S. Congress that performs analysis of federal law and policy, appellate courts in two cases have upheld their states' red flag laws over Second Amendment challenges.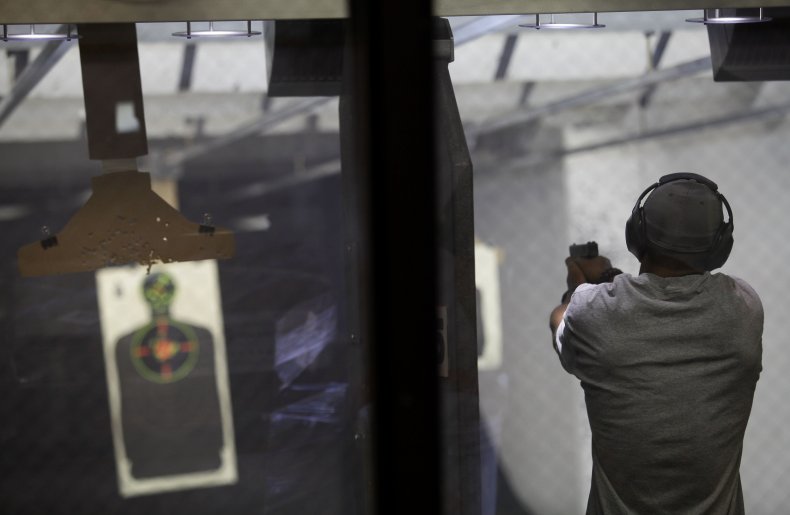 Critics also argue that red flag laws in many states allow for courts to order weapons seized on a preliminary basis before the gun owner has had a chance to present his case to the judge, impeding due process rights. A gun owner in many cases would only be allowed to argue for re-enfranchisement after the fact. But, as the research service notes, the Supreme Court has upheld these sorts of retroactive hearings in the past, when "a State must act quickly, or where it would be impracticable to provide pre-[seizure] process."
As outrage over the shootings has gripped public officials across the country, a rare instance of bipartisan momentum on some measure of gun reform has begun to emerge in the form of federal red flag legislation. A proposal from Republican Senator Lindsey Graham and Democratic Senator Richard Blumenthal would create a federal program to incentivize states to enact their own versions of red flag legislation.
A far cry from a national red flag program, the more modest offering from Graham and Blumenthal has gained early support from some traditionally hardline members of Congress.
Republican Congressman Mike Turner, whose district includes Dayton and who received a National Rifle Association Endorsement in 2018, announced his support for the bill.
"I will support legislation that prevents the sale of military-style weapons to civilians, a magazine limit, and red-flag legislation," he said. "The carnage these military-style weapons are able to produce when available to the wrong people is intolerable."
Previous gun control measures have stalled at Senate Majority Leader Mitch McConnell's doorstep. But the growing consensus around the red flag bill and an indication of support from President Trump may force his hand. This law, if implemented, would be the most significant federal gun control legislation enacted in decades.
Kellyanne Conway Claims Trump "Introduced The Idea" of Red Flag Laws; 17 States Already Have Them | Analysis