Redacting Prince Andrew's name from Ghislaine Maxwell's Jeffrey Epstein deposition "is not justified," lawyers tell Newsweek.
The British socialite's evidence to a 2016 libel case brought by Virginia Giuffre was unsealed today but with the names of rich, powerful men including the Duke of York blanked out.
The prince is clearly identifiable from the details of the allegations Maxwell is asked to respond to, including claims she bought him a puppet of himself.
However, there are also sections of Maxwell's answers that are redacted, including a five-line paragraph completely blanked out.
Lawyers today told Newsweek the move was not justified by the law and was done to spare the embarrassment of the rich and famous men accused by Giuffre.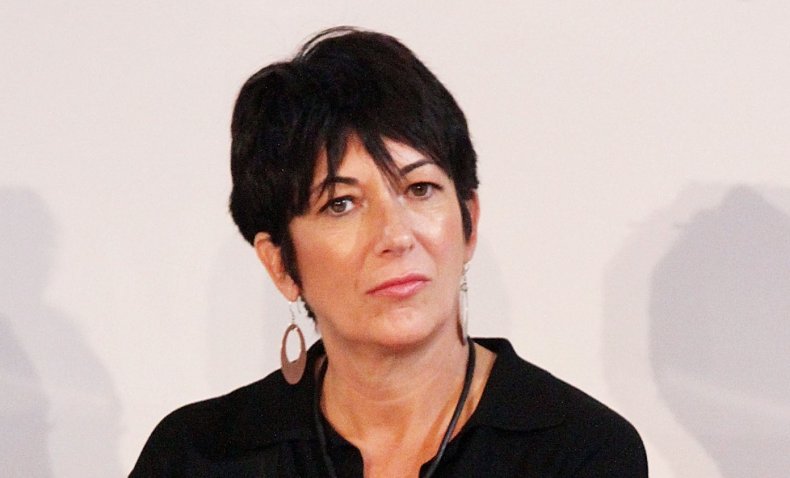 Former federal prosecutor Neama Rahmani said: "This is not justified. When it comes to the names of alleged sexual abusers I don't see a legal basis for the court to redact those names.
"I understand that this is a case against Maxwell and not a case against the prince and other people accused of sexual abuse.
"In the United States there's a presumption that documents filed with the court will be publicly available.
"Yes, the victims would be justified in feeling angry, the judge's decision to redact the names of alleged abusers is inappropriate and not justified by the law."
Maxwell was asked in detail about Giuffre's claims she was made to have sex with Prince Andrew in London, New York and the U.S. Virgin Islands.
During seven hours of testimony, she calls the allegations "lies" and attempts to attack her accuser's reputation.
Maxwell was asked: "Do you recall ever giving [REDACTED] a gift of a puppet that was in the same—that looked like him?"
She replied: "I never gave him a gift of a puppet."
Giuffre claimed in an unpublished memoir that Maxwell bought Andrew a puppet version of himself as a present and gave it to him during a party in New York.
Maxwell is also asked: "Do you recall going to a place called [REDACTED], Jeffrey Epstein and yourself and Virginia Roberts?"
The socialite then gives a lengthy, five-line answer which is blanked out by the court.
U.K.-based attorney Mark Stephens, of Howard Kennedy, told Newsweek: "It doesn't seem to me that there's any reason to redact a name of that kind in this.
"It's not like the allegations are not public. It's obviously to preclude embarrassment.
"But it has probably had the effect of drawing more attention than if the name was just in there.
"I think the public has a right to know. I suspect this is just phase one and I would think the victims will appeal to have the redacted elements unsealed as well.
"In many ways it would have been smarter to just release it. But otherwise it looks like you're dragging out information about Prince Andrew.
"The reality is from a reputational perspective it looks like they're trying to cover something up. It's obvious who it is.
"If they appeal it there is another inflection point where Andrew's relationship with Ghislaine is going to come back and be examined again."
The revelations emerged in Ghislaine Maxwell's 2016 deposition during a libel case brought by Epstein accuser Virginia Giuffre.
The British socialite had called Giuffre a liar but was sued by her.
The case was settled out of court in 2017 after Giuffre's deposition named rich and powerful men including Bill Clinton and Prince Andrew.
Maxwell's deposition was handed to the F.B.I. and now forms part of the evidence in her trial due to start in July.
She pleaded not guilty to trafficking offences and perjury.