Reddit Creates 'War Room' to Fight Russian Election Meddling and Misinformation Campaigns
The CEO of Reddit said his company has created a "war room" filled with staffers who are dedicated to combating propaganda and misinformation.
Steve Huffman, who founded the popular message board website in 2005, told NBC News in an interview on Wednesday, that suspicious accounts linked to Russia had attempted to put up more than 1,000 posts in 130 different communities in the past month alone.
He said the "war room" had been created for employees to directly stamp out the types of activity seen during the 2016 U.S. presidential election. At the time, accounts spewed political content to most major technology platforms in the hope of confusing and dividing U.S. voters.
"The biggest thing we can do is to ensure the authenticity of the content of Reddit and that the behavior is not manipulative," Huffman told NBC News.
Huffman said that tackling foreign meddling operations had become "easier because we have people dedicated to it." He added: "We've become more sophisticated. Our tools for dealing with them have increased as well." Using a war room is a tactic also favored by Facebook, The New York Times reported.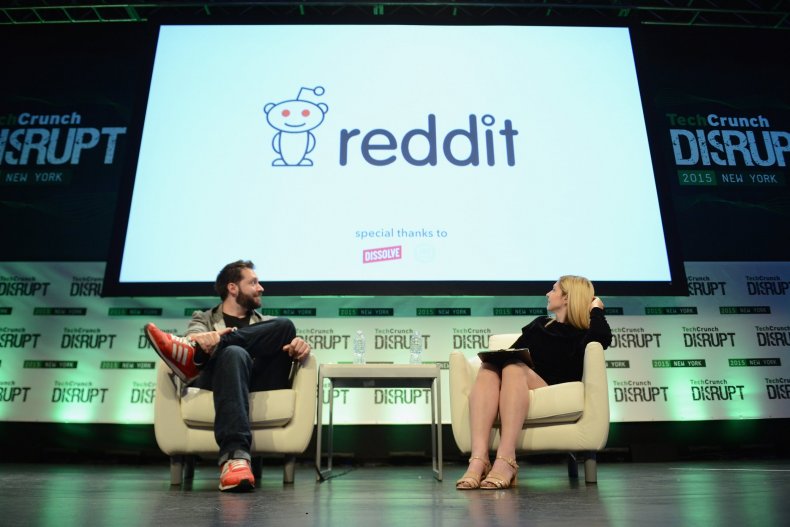 In March, the CEO—known as u/spez online—said his teams were working to remove "accounts we suspect are of Russian origin or content linking directly to known propaganda domains."
He revealed a "few hundred accounts" had been singled out as suspicious. In one case, a Twitter account known to have pushed Kremlin misinformation (@TEN_GOP) was found to have been amplified by thousands of U.S. Reddit users "unwittingly promoting Russian propaganda."
"I believe the biggest risk we face as Americans is our own ability to discern reality from nonsense, and this is a burden we all bear," Huffman wrote at the time.
A month later, he released the full list of 944 accounts seemingly tied to the Internet Research Agency troll farm. None, he stressed, had placed election-related ads on the website.
The rogue accounts had produced approximately 14,000 posts. Favored communities included r/funny, r/racism, r/news, r/PoliticalHumor, /gifs, r/POLITIC and, of course, r/The_Donald.
U.S. intelligence reported that Russian President Vladimir Putin "ordered an influence campaign in 2016 aimed at the U.S. presidential election." The goals were to "undermine public faith in the U.S. democratic process, denigrate Secretary Clinton and harm her electability and potential presidency." Russia had a "clear preference" for Trump to win, it said in January 2017.
With the 2018 midterm elections approaching, concerns are rising that a new Russian operation will emerge. Earlier this year, tech giant Microsoft warned it may have already begun.