Teen Backed for Telling Step-Mom to 'Drop Dead' After Row Over Inheritance
The internet has backed a teenager for telling her step-mom to "drop dead" after a row about her inheritance.
In a now-viral Reddit post, a 17-year-old explained her mom passed away a year ago and left her "a lot of money" and her property.
But u/MEvsSTEPMOMaita decided against telling her dad about the home that she has allowed her grandma and aunt to live in until she finishes school.
More recently, the dad found out and wants to move into the house from his three-bedroom flat with his partner Jan, and her twin daughters, 17.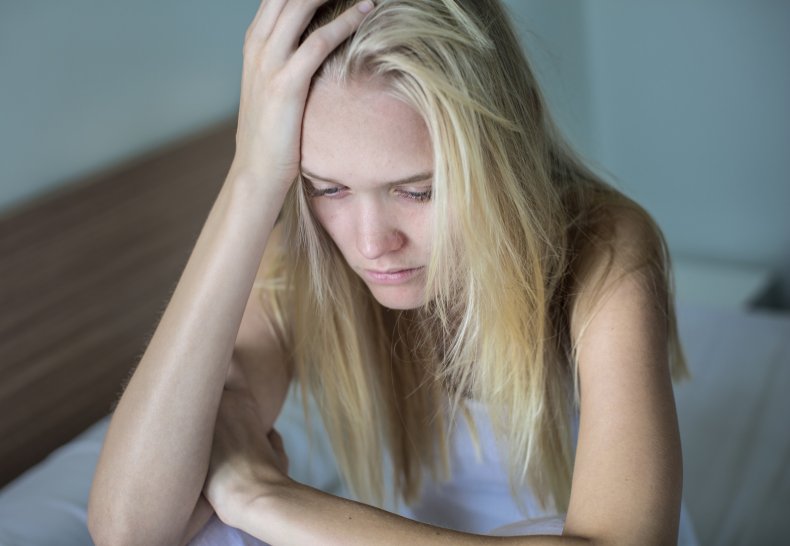 The teen states that her dad and Jan have called her selfish, spoilt, and a "terrible person for making the twins take out loans."
On January 5, she turned to the internet for support as she began to believe what they were saying was true.
She explained it was the twins' birthday and their party was at her grandma's house. Family and friends joined them to celebrate but the atmosphere soon changed when the twins opened their gift from the original poster.
She explains they asked if the matching bracelets with their birthstone were the only present she got them.
She said: "It got quiet and I asked them what else they were expecting. They said Jan said that I was planning on surprising them on their birthday by telling them we were moving into my mom's house and helping them with college.
"My grandma asked Jan if this was true and Jan started in on me again. She asked what she could do to make me stop being a b****, pull my weight, help out, and be fair.
"I told her she could drop dead. That my mom died for me to get all these things she wanted me to give her daughters. I said if she wanted everything to be fair, she should drop dead, and I would share everything I had with her daughters since we would have all lost a mother then. That it would be fair only after that happened."
After this, an argument erupted and everyone seemed to have turned on the teenager. But they have since apologized and she has moved into her grandma's house on her dad's side.
'Legally and Morally She Doesn't Owe Anyone Anything'
Newsweek reached out to London-based family therapist Sally Baker about the Reddit that has 12,700 upvotes.
She said: "If anything can divide a family, an inheritance of money and property will most often cause the most profound rifts. This poor girl saw how quickly decent folk who she had got on with quite well in the past had become unreasonable and obnoxious when they found out about the legacy her mother had bequeathed her. Just as quickly as the situation escalated she notes in her follow-up post that the dust is settling and people are apologizing to her or being more reasonable in their attitude.
"Having a break from her extended family and step-siblings might give everyone time to rethink their responses to the sad situation which arose from this young woman losing her mum. Legally and morally she doesn't owe anyone anything and it was her mother's wish that she receive the money and the house. In time she may decide to gift her relatives as she sees fit but no one has a right to what is hers."
The Comments
The teenager has received a sea of support from over 1,250 Reddit users.
The top comment has 22,800 upvotes, it said: "A rare time when you can tell someone to drop dead and still be NTA. Can you move in with your aunt?"
The teen responded: "My grandma needs a lot of space right now and the setup we have now has gotten the best results for her. I love my grandma, but seeing her on the brink of death sends my mind to a bad place. I tried staying the weekend once and I had a panic attack."
"Don't cave OP. That money and house [are] ONLY for you. Don't let them push you to share. Your mother left that all for you, no one else," said another person.
Another person said: "NTA. Please don't give your stepfamily or your dad a cent. Your response was necessary because you were being bullied and emotionally berated. I hope you can move out soon. Take good care of yourself and I am so very sorry for your loss."
Newsweek reached out to u/MEvsSTEPMOMaita for comment. We couldn't verify the details of the case.
Do you have a monetary dilemma? Let us know via life@newsweek.com. We can ask experts for advice, and your story could be featured on Newsweek.