Redesigned Range Rover Available in 1.6M Custom Combinations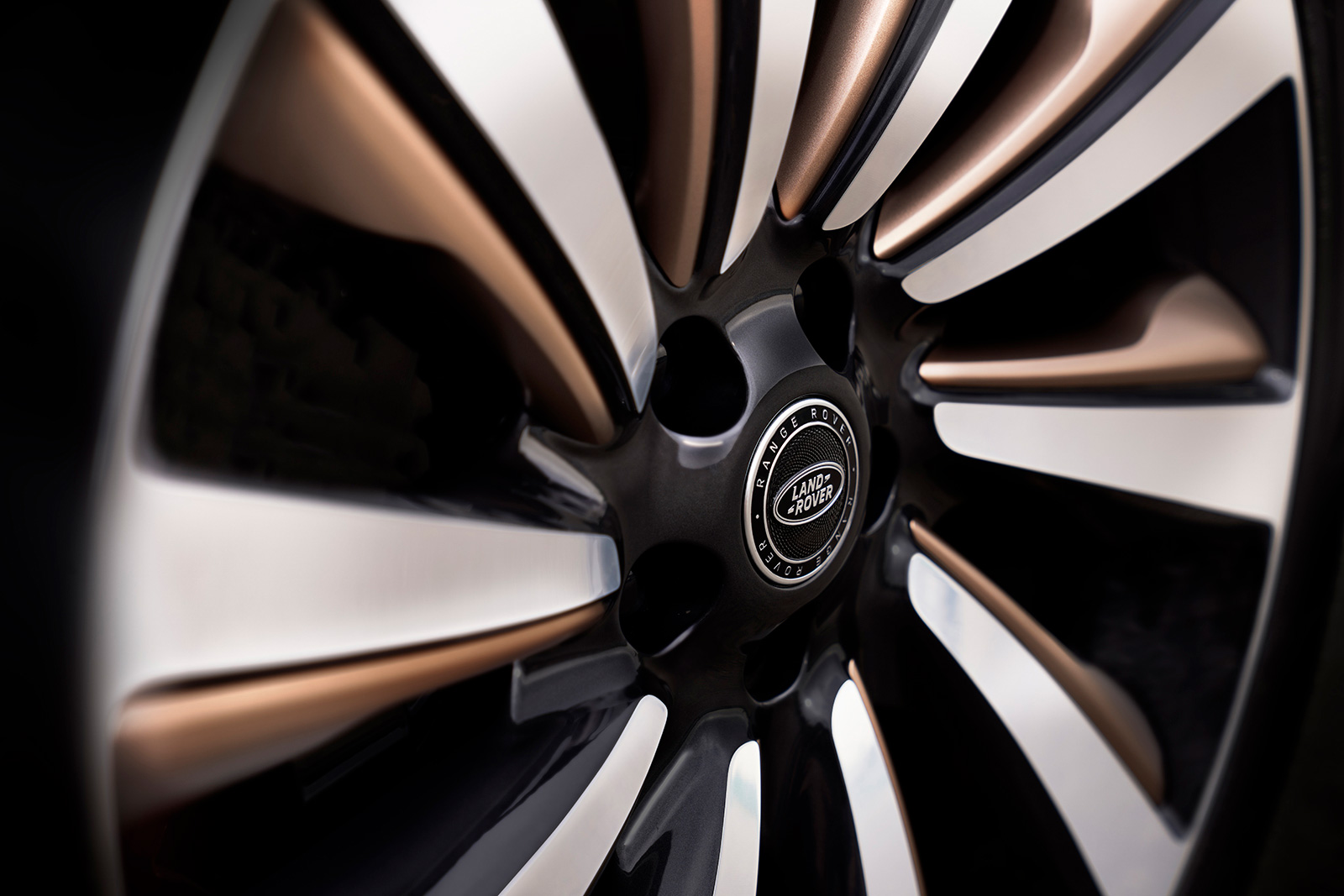 The redesigned Land Rover Range Rover SV, from the company's Special Vehicle Operations unit, will offer buyers around 1.6 million configuration combination options. The choices are part of the SUV's generational redesign for the 2022 model year.
Land Rover's flagship Range Rover is defined not just by its bold new design, but by the materials choices inside and out. That starts up front where an exclusive Range Rover SV front bumper and five-bar grille design sets the car apart.
Ceramic, wood veneer, leather, sustainable fabrics, and metal plating all play a role in keeping the look of the Range Rover SV upmarket and unique.
The model's SV roundel, gear shifter, Terrain Response control and volume controls are ceramic, crafted in much the same way as a watch face. That process takes around 10 weeks and is done by hand.
Wenge wood veneers are made of hundreds of had-laid, laser-cut pieces with the smallest being just one-quarter by one-third inch. Range Rover SV Long Wheelbase models that come with the four-seat configuration have the marquetry extending from the front of the cabin through the fridge door to the rear through the center console and on the electrically deployable Club Table.
Semi-aniline leather upholstery is standard. Range Rover SV models have uniquely shaped seats and SV-specific embroidery. The leather is softer than that in older Land Rovers. It has undergone fewer treatments and has less pigmentation, which gives it a supple feel while maintaining durability standards.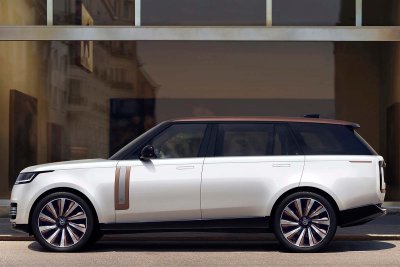 Buyers who want a vegan interior option can specify Light Cloud or Cinder Gray Ultrafabrics as an option with the SV intrepid interior theme. The polyurethane material has the tactile qualities of leather but is 30 percent lighter and generations only a quarter of its carbon dioxide production.
Atlas Silverado or Anthracite metal-plated trim features on the car's grilles, lower tailgate, rear fender ingot and bodyside graphic.
Buyers can spec their Range Rover SV with 23-inch Diamond Turned Dark Grey Gloss alloy wheels as one of the seven options.
Customers can also choose from a selection of standard paint jobs or opt for one of the 14 additional available colors that are part of the SV Bespoke Premium Palette. A Narvik Black or Corinthian Bronze contrasting roof is available, depending on the body color chosen.
Additionally, Land Rover Special Vehicle Operations has created two new design themes that buyers can choose from: SV Serenity and SV Intrepid. The themes can be applied to the exterior or interior (or both) of the vehicle. There are seven total themes.
Land Rover's 532-horsepower twin-turbocharged V8 is standard on the Range Rover SV.
Short and Long Wheelbase models are available. Final specifications have yet to be confirmed.
Order books for the new model open in early 2022. Pricing has not yet been announced.