Watch: Russian Ballerina Visits Refugee Camps to Research Show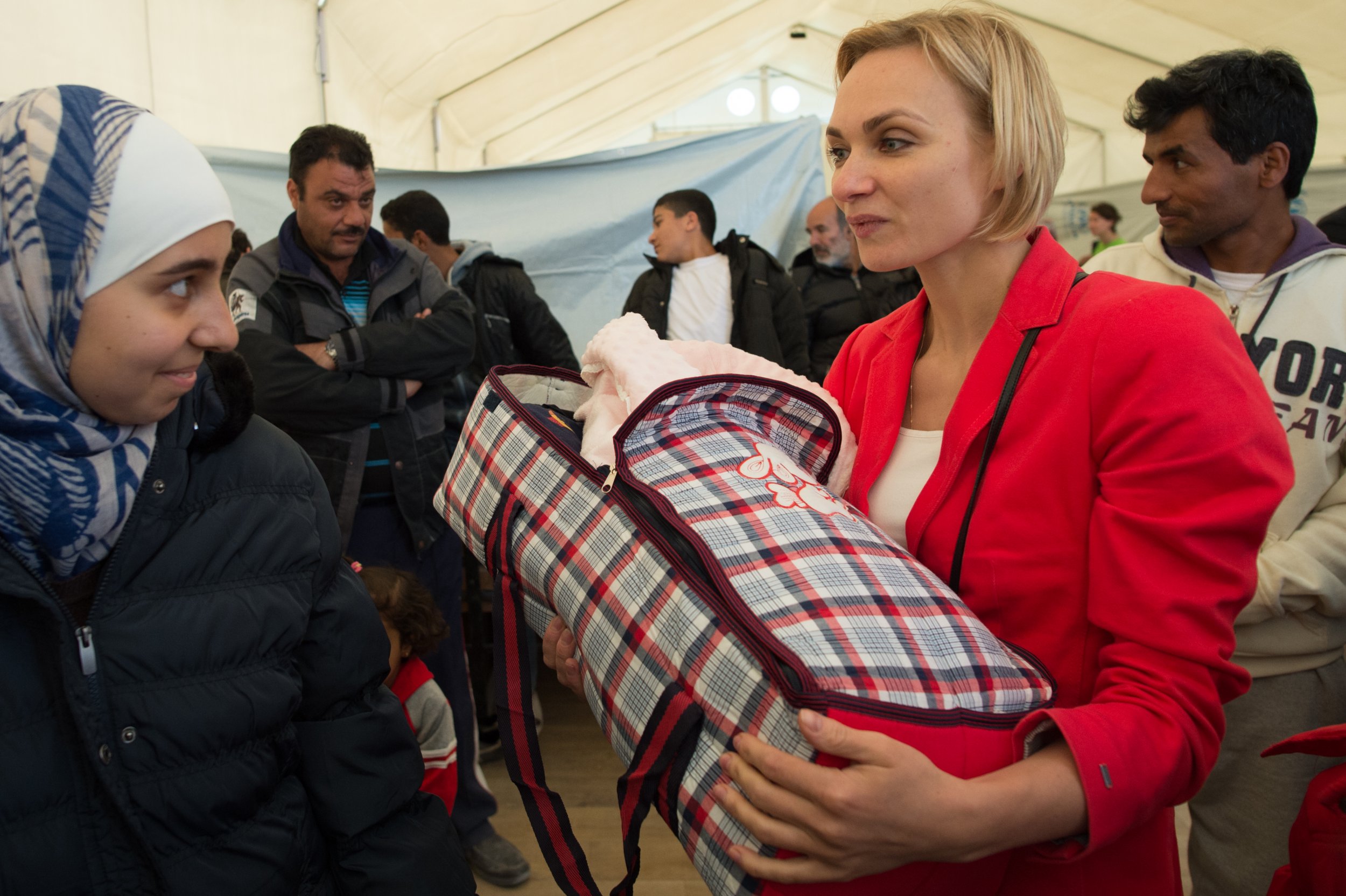 Russian ballerina Irina Kolesnikova wants to bring the atmosphere of a refugee camp to audiences through a new ballet—and a recent visit to two facilities in Serbia and Macedonia has only heightened her determination to raise awareness of asylum seekers' experiences.
Kolesnikova spoke to Newsweek during a trip to Preševo in Serbia and Tabanovce in Macedonia, two centers originally set up as temporary stops on the western Balkan route. These became places of residence after the route was closed in March, prompting Kolesnikova to call on EU countries to "do something exceptional" and "at least" help to reunite women and children with their families in other states
Of the hundreds of people who live in Tabanovce, around half are children, most under the age of five, according to Oxfam. Many are thought to be unaccompanied and highly vulnerable to smugglers.
As well as drawing attention to the plight of asylum seekers trapped in waypoints along the now-defunct route, Kolesnikova and her husband Konstantin Tachkin want to use their experiences in the camps to inform the production of Her Name Was Carmen, a new version of the Carmen story set in a refugee center. The show will run at London's Coliseum from August 25-28 before going on a world tour.
"Our goal [is] to create the real atmosphere [in the camps] during [the] performance because the most of people can see only this information from the TV news," she says.
Kolesnikova's visit was arranged in conjunction with Oxfam, "She feel she can't help… These people, but almost every minute... some people come to Irina and [say] 'help us, help us,'" says Tachkin, who is producing the new show, "But what she can do is raise awareness about this situation and use [it] for dance, for art."
She wants, he says, "to make people's hearts not be like stone."