World's Richest Countries Host Less Than 9 Percent of Refugees: Oxfam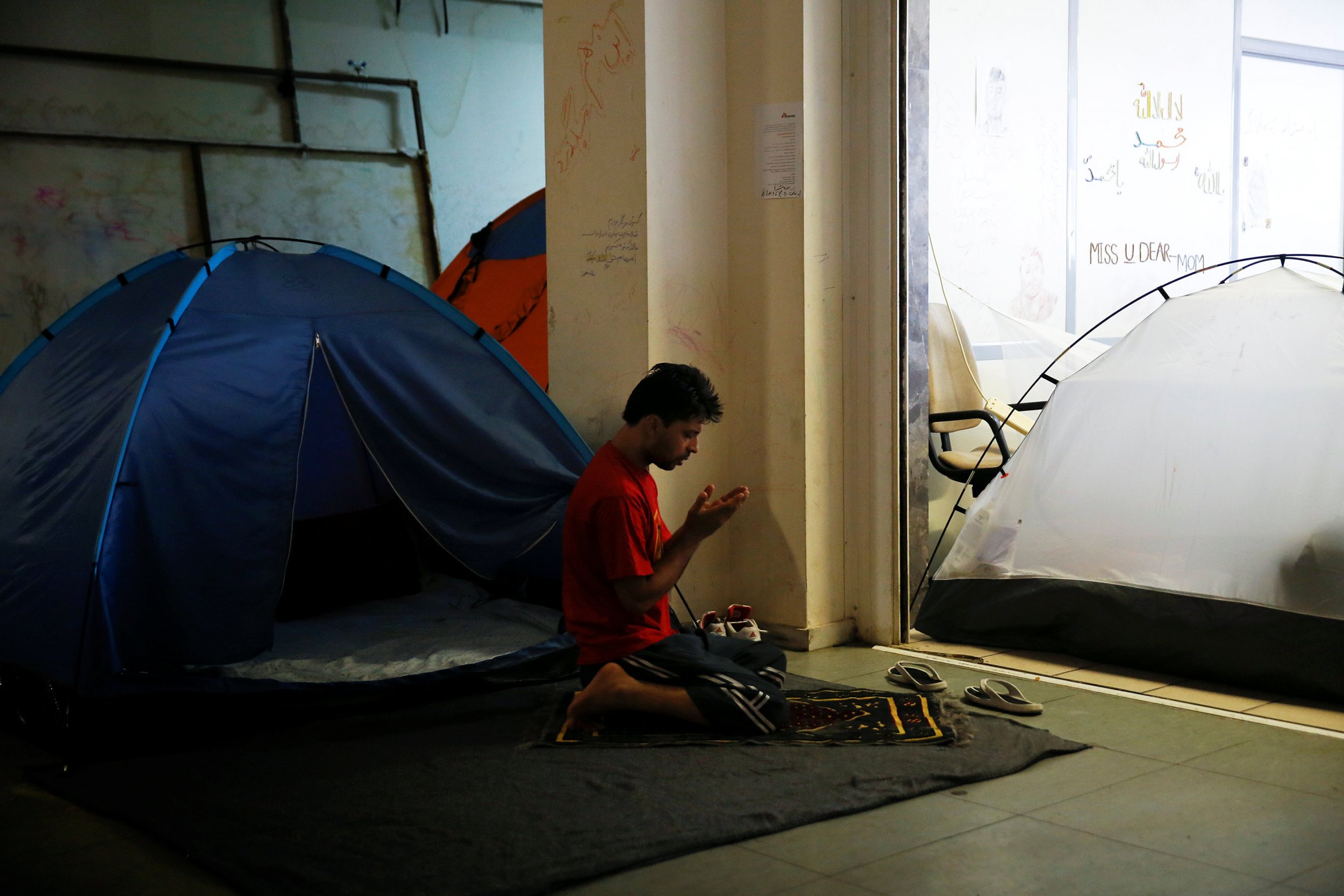 The six richest countries on Earth together host less than 9 percent of the world's refugees, according to new statistics from Oxfam.
The U.S., the U.K., France, China, Japan and Germany make up more than half of the global economy, but in 2015 they hosted a total of 2.1 million refugees and asylum seekers, 8.88 percent of the world's total.
Meanwhile, Jordan, Turkey, Pakistan, Lebanon, South Africa and the Occupied Palestinian Territories host more than 50 percent of the world's refugees, despite accounting for less than 2 percent of the world's economy. Oxfam points out that while Germany took in far more refugees and asylum seekers than other wealthy countries, there is still a "major gap" between rich nations and poor countries, which provide shelter for the majority of the world's refugees.
Oxfam used data from the United Nations refugee agency (UNHCR) and the U.N. Relief and Works Agency (UNRWA), which was set up in 1949 to aid Palestinian refugees.
"It is shameful so many governments are turning their backs on the suffering of millions of vulnerable people who have fled their homes and are often risking their lives to reach safety," Winnie Byanyima, executive director of Oxfam International, said in a statement on Monday. "Poorer countries are shouldering the duty of protecting refugees when it should be a shared responsibility, but many richer countries are doing next to nothing."
The world is currently facing the largest recorded displacement crisis in history: More than 65 million people are displaced—as refugees or asylum seekers, or internally displaced within their own countries—around the world due to conflict, violence, persecution or natural disasters. In total, one person in every 113 across the world is displaced.
Among the six rich nations, the U.S. resettled the largest number of refugees in 2015: 52,583. Japan resettled just 19 refugees, while China resettled zero.
While the conflict in Syria is a major driver of displacement around the world, refugees continue to flee from conflict-ridden countries such as South Sudan, Burundi, Iraq and Yemen. Syrians, Afghans and Iraqis make up the vast majority of people who have entered Europe via the Mediterranean Sea so far this year.
A recent study from the Pew Research Center found widespread fear and resentment toward refugees and asylum seekers in 10 European countries, with many people believing that refugee resettlement would led to an increased risk of terrorism. In Hungary, 76 percent of respondents felt this way, as did 52 percent in the U.K. and 46 percent in France.
Oxfam's report comes two months before the September 19 U.N. Summit on Large Movements of Refugees and Migrants, the first meeting of its kind on the global displacement crisis. On September 20, U.S. President Barack Obama will host a separate summit for world leaders to address the world's refugee crisis.