What to Expect (and Hope For) at the Upcoming Refugee Summits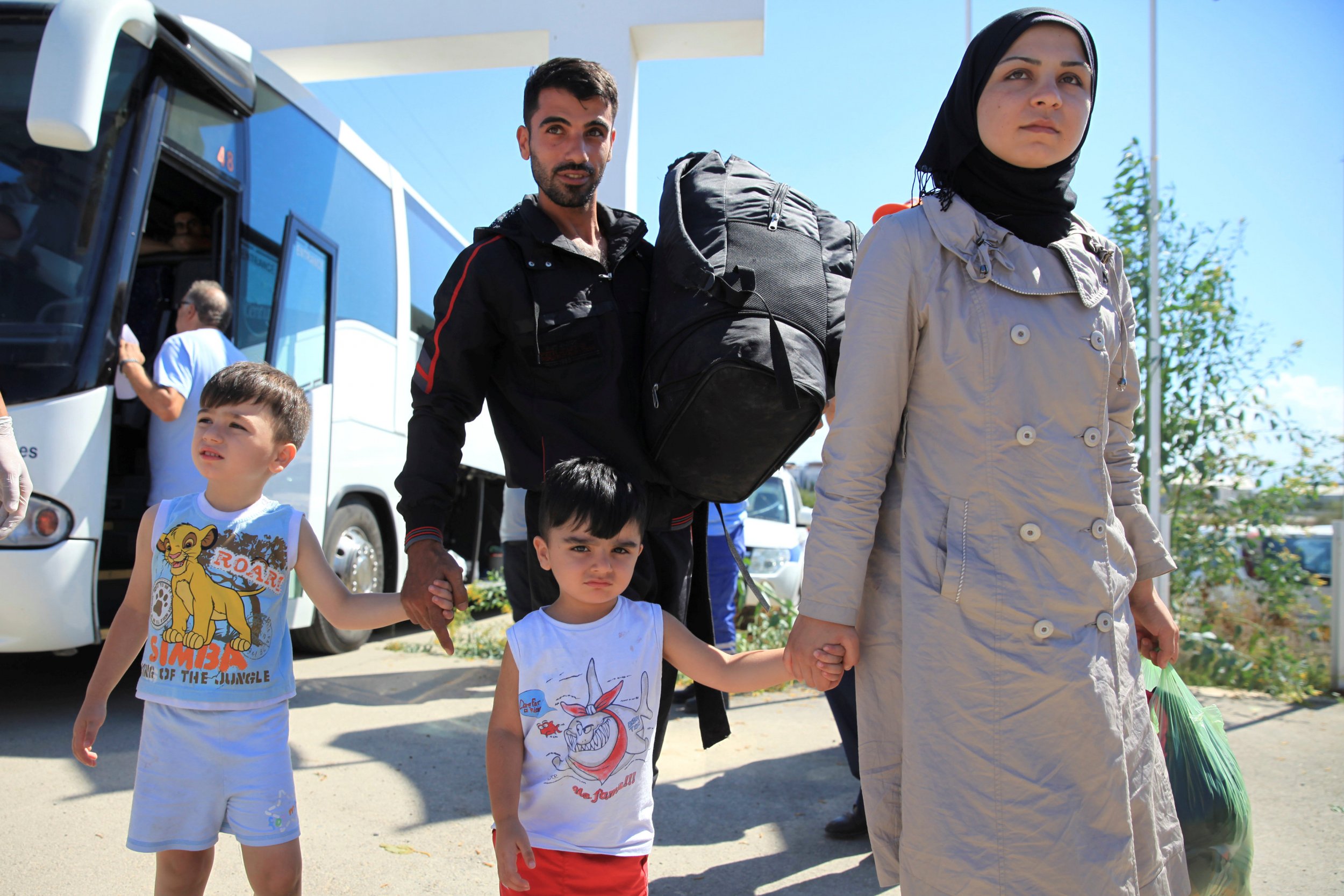 Next week, two summits—one at the United Nations, the other at the White House—are set to tackle the ongoing refugee and migrant crisis that has seen the largest number of displaced people on the move around the world since the end of the World War II.
On September 19, the U.N. will host its first-ever high-level summit on refugees and migrants, aiming to bring "countries together behind a more humane and coordinated approach," it says. Describing it as a "watershed moment," the U.N. says the summit is a "historic opportunity to come up with a blueprint for a better international response," which includes a commitment to "ensure a people-centered, sensitive, humane, dignified, gender-responsive and prompt reception" for both refugees and migrants.
The following day, President Barack Obama will host an event focused solely on refugees. The Leaders' Summit on Refugees will be co-hosted by Canada, Ethiopia, Germany, Mexico and Sweden and will "appeal to governments to pledge significant new commitments on refugees." The summit will also seek to increase resettlement numbers and increase job and education opportunities for refugees and refugee children.
For those who work with refugees and migrants and in human rights organizations, what are they hoping the summits will achieve? After five years of failed promises and empty pledges for the humanitarian crisis in Syria, which remains chronically underfunded, what do they expect?
"The summits must be about more than symbolic gestures," Naomi Steinberg, director of Refugee Council USA, said during a press call about the summits last week. "They instead must focus on real commitments and accountabilities."
The stakes are high. According to the U.N. refugee agency, UNHCR, there are 65.3 million forcibly displaced people in the world, including 21.3 million refugees. More than 50 percent of refugees come from three countries: Syria (nearly 5 million), Afghanistan and Somalia. Last week, a new UNICEF report showed that the number of unaccompanied child refugees and migrants has tripled since 2014, and 100,000 children applied for asylum in 78 countries last year.
Last month, dozens of nongovernmental organizations signed a letter urging the U.N. to "affirm a few basic principles" at the September 19 summit. The organizations, including the American Jewish Committee, the Center for Victims of Torture, and Islamic Relief USA, say that every refugee should be able to access asylum from persecution, will "be given the opportunity for a durable solution to his or her plight and to be and feel safe, welcome, and at home," and that every refugee, displaced person and migrant "is entitled to the same human rights as everyone else."
Bill Frelick, director of refugee rights programs at Human Rights Watch, says he has two main hopes for the U.N. summit. First, he wants to see increased support for front-line states that, "overburdened by the happenstance of geography," end up hosting large numbers of refugees, he says. Those countries include Jordan and Lebanon in the Middle East, Thailand and the Central African Republic.
"From a legal perspective, the wider international community has been left off the hook and those frontline states are the ones that bear legal responsibility," Frelick tells Newsweek. "What you really want to do is to help these countries so that they don't become destabilized, and to create an asylum space [so] that they will keep their doors open to refugees."
Frelick says there also needs to be an acknowledgement that definitions included in the 1951 refugee convention are too narrow for the world today. For example, the document, created after the Second World War, doesn't include language about climate change refugees or even war refugees. A refugee is defined in the convention as someone with "well-founded fear of being persecuted for reasons of race, religion, nationality, membership of a particular social group or political opinion."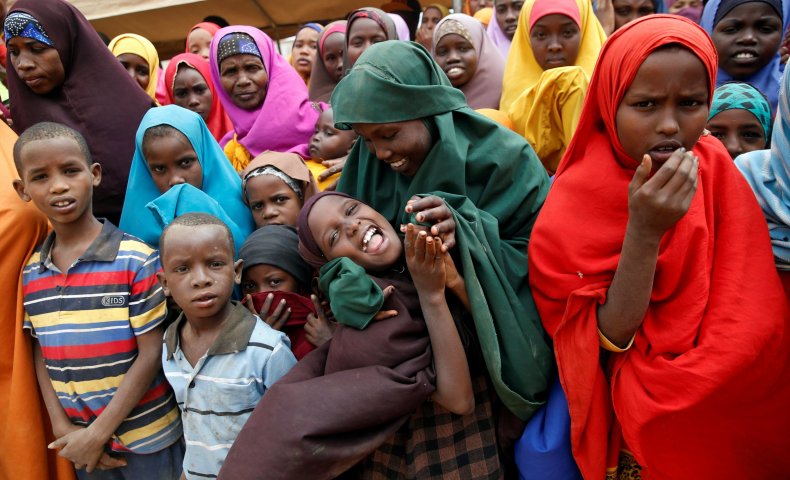 There are also migrants that don't meet the definition of refugee, but "who should not be forcibly returned to a place where their life or freedom would be threatened," he says, either by being returned to famine conditions, or places threatened by rising sea levels or endemic violence. Language ensuring "protection" of this group was changed to "assistance" during the drafting process of a document outlining the U.N. summit outcomes, said Frelick.
"It's a lost opportunity. There was a real opportunity to advance the scope of international protection to include some highly vulnerable people who really need to be protected from forced return," says Frelick. "The declaration, as it's now written, fails to [do] that."
Dr. Zaher Sahloul, a Syrian-American physician, member of the Syrian-American Medical Society and founder of the American Relief Coalition for Syria, regularly tweets photos of destruction inside the war-torn country. He says both summits should include input from the Syrian-American diaspora. "Addressing the root causes of the Syrian refugee crisis, [such as] barrel bombing, chemical weapons, [Syrian President Bashar al-]Assad, ISIS, is more important than treating the symptoms," he said in an email.
Sahloul would also like to see increased resettlement numbers in countries that have historically hosted large numbers of refugees, including Australia, the U.S. and Canada. Refugee Council USA wants the U.S. to resettle as many as 200,000 refugees in the next fiscal year, up from the 85,000 refugees that will be resettled this fiscal year. The most recent peak year was in 1993, when 142,000 refugees were resettled in the U.S., many of whom fled wars in the Balkans.
"We've done it in the past, the number of refugees resettled here was much larger in the '90s," Melanie Nezer, vice president of policy and advocacy at HIAS, a refugee resettlement agency, said during a press call last week.
In late August, the U.S. reached its goal of resettling 10,000 Syrian refugees this fiscal year, but Donna McKay, executive director at Physicians for Human Rights, says the the U.S. resettlement numbers to date " have been minuscule."
"We know that 86 percent of the refugees are, right now, in low and middle-income countries," she says. "The wealthiest countries, the U.S. being among them, is not doing its share."
McKay points out that the U.S. resettled hundreds of thousands of refugees in the years after the Vietnam War and conflicts in southeast Asia during the 1970s. The U.S. is "not responding at all with the same politics and compassion as we did during that time," says McKay. "To see that type of leadership again would be good."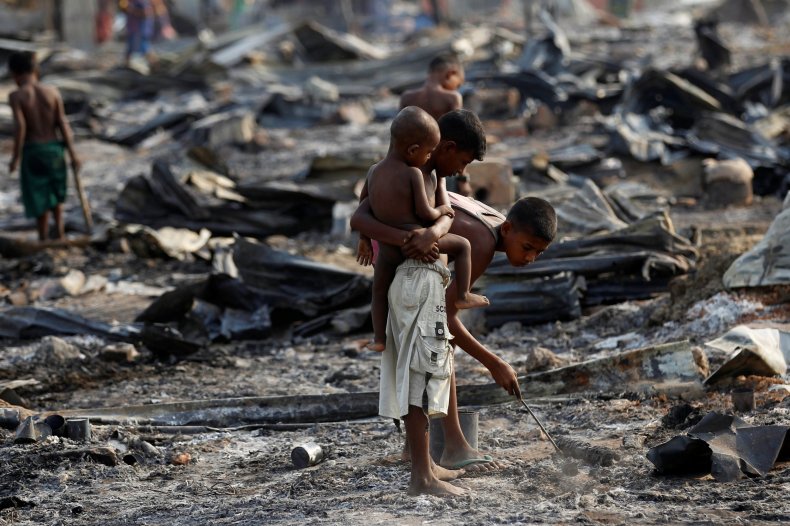 Still, the U.S. maintains that it's committed to making sure refugees become self-reliant as quickly as possible after they arrive. Nikki Cicerani, president and CEO of Upwardly Global, an organization that connects employers to job-seeking immigrants, says the U.S. refugee summit will bring increased awareness to the private sector about who refugees are. Refugees tend to fall out of the usual recruiting processes, she says, and "more attention [should be] turned to how foreign educated professionals in some of our regulated professions can be making contributions."
Cicerani would like the U.S. government to fully fund resettlement to "ensure the full spectrum of skills among refugees are recognized." The government and private sector should also do more to recognize foreign credentials and licenses, which would make it easier for refugees to enter the workforce. "There's just no integration without economic integration," she says.
The summits, which will take place during the U.N. General Assembly, also come at a critical time for the world's forcibly displaced and for the root causes of the refugee crisis. On Monday, a weeklong cease-fire went into effect in Syria, which might result in a pause in violence, however brief. In Europe, a proposed "anti-intrusion" wall might soon be seen in Calais, northern France, to deter the thousands of refugees and migrants living in the "Jungle" camp from blocking roadways in attempts to reach the U.K. Hundreds of thousands of Somali refugees are at risk of being deported home after Kenya decided to close Dadaab, the world's largest refugee camp, earlier this year.
"There's no sugar-coating here. We're really talking about the fundamental foundation of the refugee regime [being] really at risk right now, and these summits couldn't be better timed to really change the dialogue so that there's a much greater understanding that responsibility is shared," says Frelick. "What happens on the Syria-Jordan border, in the Dadaab refugee camp, is not only the responsibility in Amman and Nairobi, but equally in Moscow and Washington and Tokyo."