Refugees Are Welcome in Trump's America—As Long As They Are Christian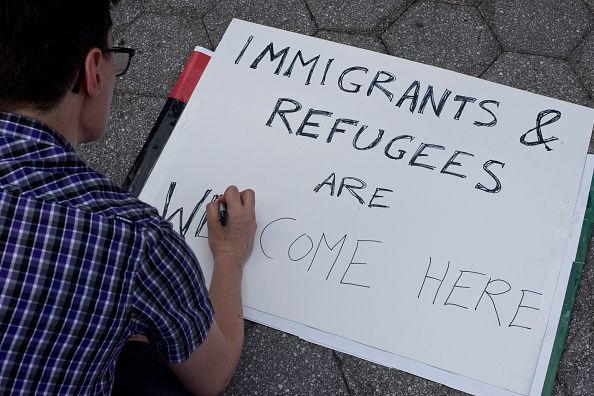 Over half of all refugees admitted into the United States under President Donald Trump have been Christian, according to recent data.
Trump has taken a hard line on immigration, and even paused refugee admission for 120 days last year. But in late October, the administration once again began accepting refugees from all countries, with the caveat that their backgrounds be checked more thoroughly.
Related: Obama and Trump Used Social Media For a Secret Program To Vet Muslim Immigrants
As a result, the number of refugees fell by 70 percent during Trump's first 11 months in office, according to data from theState Department. The total number of refugees admitted under Trump from January to December 2017 was 28,875. Former President Barack Obama had admitted 93,668 refugees during the same period of 2016.
Meanwhile, around 53 percent of those who were allowed in under Trump were Christian, in line with Trump's campaign pledge to rescue Christians suffering overseas. In January 2017, Trump signed an executive order giving preference to refugees who are from a religious minority in their home country.
This order appears to have affected who was admitted over the past year. For example, there were 1,124 refugees admitted into the U.S. from Iran, a Muslim-majority country Trump has consistently maligned during his time in office. Of those admitted, the vast majority—740 people—was Christian.
The data by the Center for Immigration Studies found that, although the number of refugees has fallen under Trump, the Trump administration is still committed to protecting refugees.
"While refugee admissions are down, the Trump administration remains committed to refugee protection. The United States is still the largest donor to the U.N. Refugee Agency," researcher Nayla Rush wrote.
"Another commitment made by President Obama is being honored by President Trump. The deal to resettle Australia's unwanted asylum seekers made between Australia and the outgoing Obama administration is being carried out by the Trump administration."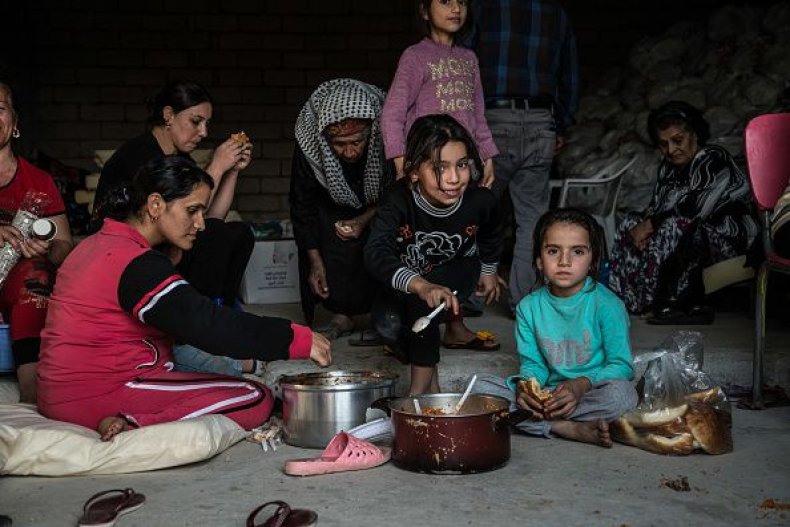 In a phone call with Australian Prime Minister Malcolm Turnbull shortly after Trump assumed office, the president famously slammed the refugee deal between the U.S. and Australia as "the worst deal ever." But his administration now plans to move forward with the U.S. commitment. Up to 1,250 refugees from Australia's offshore detention centers, which are located on the small island nation of Nauru and on Papua New Guinea's Manus Island, could be resettled in the U.S. this year.
Only 32 percent of the refugees admitted during Trump's first 11 months were Muslim, while Buddhists and Hindus made up 9.2 percent. The majority of refugees who arrived in the U.S. under Trump came from Congo, Burma, Bhutan, Ukraine and Somalia.
During the same period in 2016 under Obama, around 45 percent of refugees admitted were Muslim.