Is Religious Persecution in Russia Escalating? Elderly Baptist Pastor Charged for 'Illegal' Missionary Work
Christian groups in parts of Russia are concerned that persecution against their communities could be spreading, after a Baptist pastor was charged for "illegal" missionary work and other Protestant congregations have faced church closures and fines.
Earlier this month, in the Russian town of Verkhnebakansky near the Black Sea coast, a Baptist congregation was commemorating Annunciation when law enforcement stormed in and interrupted the service, Radio Free Europe reported. A couple of days later, on April 9, the church's pastor—71-year-old pastor Yury Korniyenko—was formally charged with carrying out "illegal" missionary work. If the elderly religious leader is convicted, he would face a large fine.
"This is the first time we've had such troubles," Yevgeny Kokora, a church elder, told Radio Free Europe. "I don't understand who needs this, who's playing this card," he said.
The Jehovah's Witnesses havealsodrawn significant international attention for persecution they have faced in Russia over the past couple of years, including being classified as an "extremist" group following a 2017 Russian Supreme Court ruling. A communication representative for the church, which is headquartered in New York, told Newsweek this week that 180 members in Russia have been criminally charged due to their religious affiliation.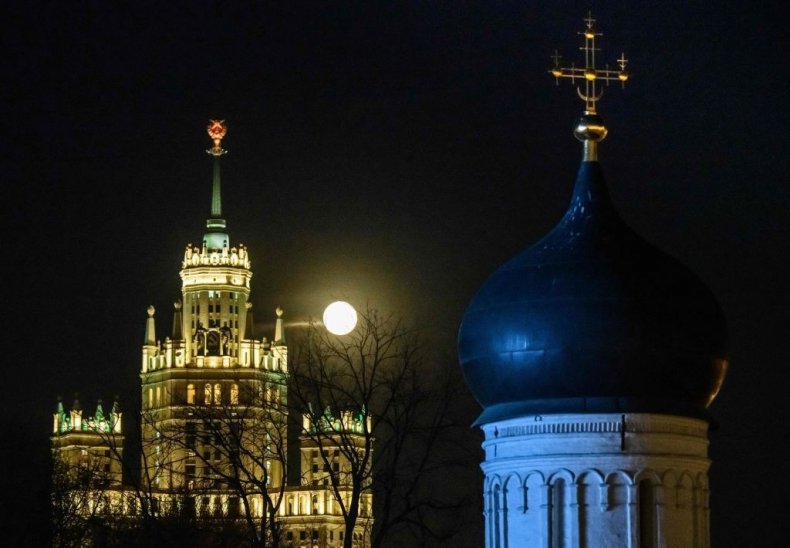 Other Protestant denominations, such as Pentecostals and Seventh-Day Adventists, have also experienced problems with local authorities in recent months. In March, authorities tore down a Pentecostal church in the Black Sea city of Novorossiysk, which is close to the Baptist church's town, alleging it was not authorized to be built. Seventh-Day Adventists in the same city have been banned from worshiping altogether. Also in March, two American Mormons were arrested in Russia and later deported to the U.S. They were accused of violating immigration laws.
Kokora told Radio Free Europe that he believed local authorities in Novorossiysk were using the crackdown to draw the attention of superiors, in a bid to build favor. He pointed out that the area has seen numerous incidents of Protestant groups being targeted.
Tony Perkins, the commissioner of the United States Commission on International Religious Freedom (USCIRF) told Newsweek that his organization "is gravely concerned about the acceleration of violations against religious minorities by Russian authorities."
"In recent months, the Russian government has stepped up its harassment of Jehovah's Witnesses, adherents of the Church of Scientology, the Baptist community, members of the Tablighi Jamaat missionary movement, and followers of the Turkish theologian Said Nursi," he said. "Russian authorities have arrested, fined, or imprisoned members; community property has been seized; and there have been numerous reports of harsh interrogations and allegations of torture."
Jehovah's Witnesses have faced a harsh crackdown in the country. The church claims detained members have even been tortured using electric shock, suffocation and beatings.
"We are doing all we can to keep up with the raids on our fellow believers–over 100 in Russia and nearby Crimea just since the first of the year," Paul Gillies, international spokesman for Jehovah's Witnesses told Newsweek in an emailed statement. "Since April of 2018, there hasn't been a month without a raid, and most months there are raids just about every week."
The spokesman also asserted that his church has "empathy for anyone who is being unjustly targeted by the authorities" in Russia.
Although the Russian constitution technically guarantees religious freedom, the country only recognizes four official religions: Orthodox Christianity, Judaism, Buddhism and Islam. While minority Christian denominations generally felt they could worship in peace and security following the collapse of the Soviet Union, that has changed for many in recent years. In 2016, Russian President Vladimir Putin signed "anti-terrorism" legislation that criminalizes believers sharing their faith in homes, online or anywhere besides recognized religious buildings.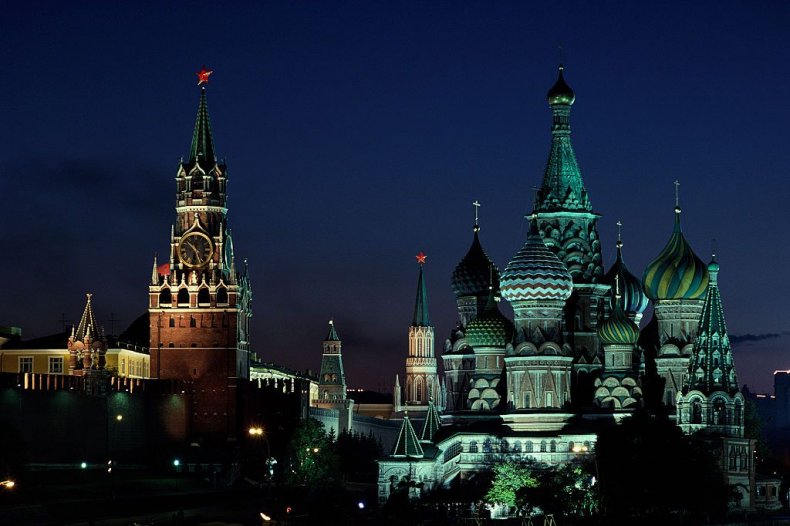 Rachel Denber, the deputy director for Europe and Central Asia at Human Rights Watch told Newsweek that reports about the escalating persecution of Protestant groups weren't surprising. "It is a predictable outcome of increasingly repressive laws adopted in the past few years in Russia, which give authorities throughout Russia tools to crack down on religious minorities," she said. "The sweeping crackdown against Jehovah's Witnesses could be seen by authorities in some localities as a signal that cracking down on other religious confessions is ok and welcome."
Putin has more recently expressed a desire to ensure that the rights of minority Christian groups are protected, even questioning why his government has taken such a hard-line stance against Jehovah's Witnesses.
"Jehovah's Witnesses are Christians too. I don't quite understand why they are persecuted," the Russian president said in December. "So this should be looked into. This must be done."
"We probably can, and even at some point should be much more liberal toward representatives of various religious sects," he also said.
Perkins told Newsweek that the USCIRF in 2017 "recommended that Russia be designated as a 'country of particular concern' (CPC) by the U.S. government for systematic, ongoing, and egregious violations of religious freedom." But that has not happened.
"In November 2018, the State Department did put Russia on its Special Watch List for the first time, but there have been no punitive measures imposed as a consequence," he said. "USCIRF recommends that the State Department designate Russia a CPC and impose travel bans and asset freezes on Russian officials responsible for severe violations."