R.E.M. Is Not OK With Donald Trump Using 'It's the End of the World'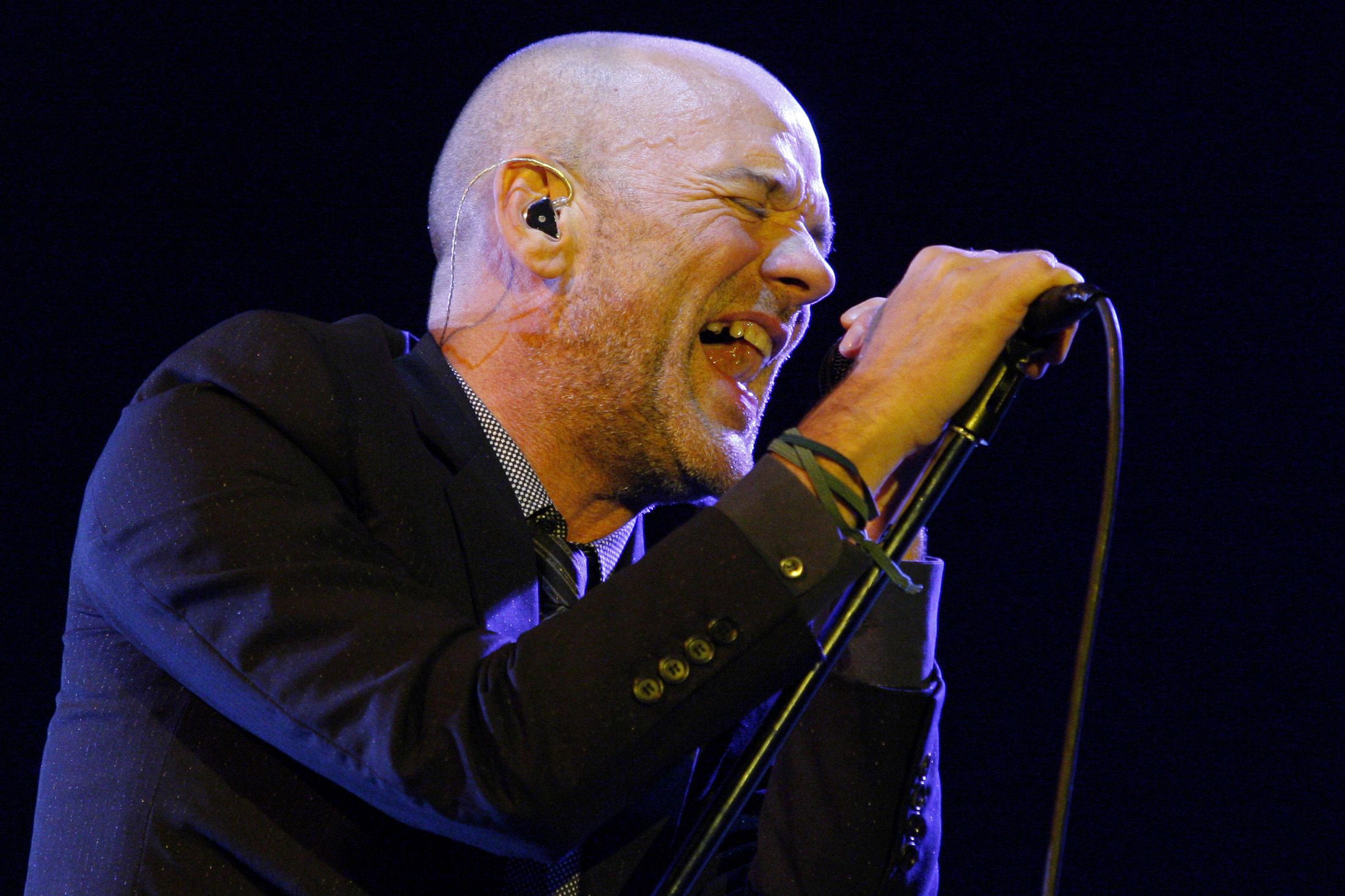 R.E.M. is not OK with Donald Trump's use of "It's the End of the World as We Know It (And I Feel Fine)" at a campaign event, telling the GOP candidate and other politicians to "cease and desist" from using the band's music.
Michael Stipe issued a harsher rebuke. In a statement provided via ex-bandmate Mike Mills's Twitter account, the singer told Trump and other politicians to "go fuck yourselves" for using R.E.M. in their "moronic charade of a campaign."
Trump blared a snippet of the 1987 R.E.M. karaoke classic while taking the stage Wednesday at a Capitol Hill rally meant to blast President Barack Obama's proposed Iran deal.
"While we do not authorize or condone the use of our music at this political event, and do ask that these candidates cease and desist from doing so, let us remember that there are things of greater importance at stake here," R.E.M. responded in a statement.
While the song's lyric may seem fitting to liberals frightened at the apocalyptic prospect of a Trump presidency, Wednesday's Tea Party rally marked an unauthorized use of music by a band known for its left-leaning politics.
For Trump, it's not the first such slipup. The billionaire mogul came under fire from Neil Young when he played his "Rockin' in the Free World" during the launch of his campaign. For a time, it seemed Trump had learned his lesson: Before making Twisted Sister's "We're Not Gonna Take It" a regular at campaign events, he secured permission from singer Dee Snider.