Two years ago, the culinary world lost one of its boldest and brightest ambassadors. On June 8, 2018, news broke that chef, author and TV star Anthony Bourdain took his life while in France. He was 61 years old.
Bourdain was known for having a big, brash personality, but also for being deeply sincere when it came to the importance of food. Through his writing and various TV series, he often spoke of how unifying meals can be, and how fulfilling it can be to travel and get out of one's comfort zone. His work often inspired a sense of hunger—for food, for travel, for mutual understanding and for life.
Upon winning the Peabody Award in 2013 for his CNN show Anthony Bourdain: Parts Unknown, the charismatic Bourdain spoke about how he approached his work. "We ask very simple questions: What makes you happy? What do you eat? What do you like to cook? And everywhere in the world we go and ask these very simple questions," he explained. "We tend to get some really astonishing answers."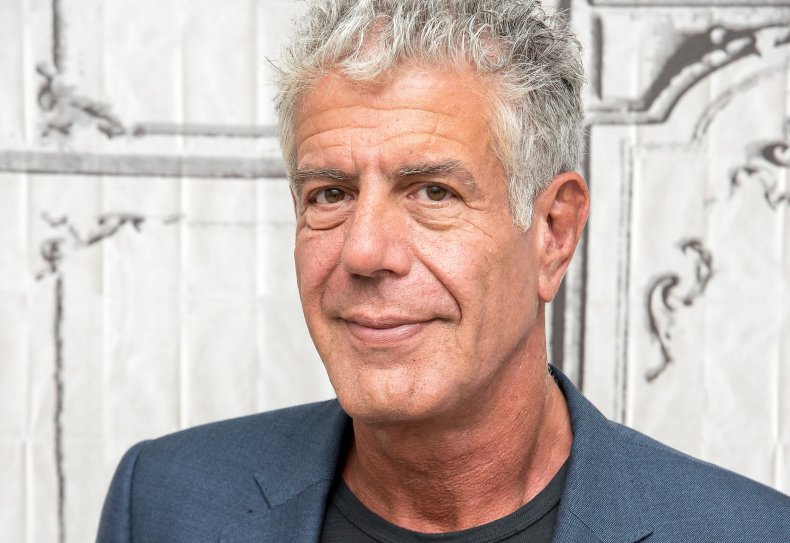 To honor Bourdain on the anniversary of his death, here are some more memorable quotes from him, ones that demonstrate how ravenous and passionate he could be:
"Good food and good eating are about risk. Every once in a while an oyster, for instance, will make you sick to your stomach. Does this mean you should stop eating oysters? No way." — Kitchen Confidential: Adventures in the Culinary Underbelly, 2000
"Cooking is a craft, I like to think, and a good cook is a craftsman—not an artist. There's nothing wrong with that: The great cathedrals of Europe were built by craftsmen—though not designed by them. Practicing your craft in expert fashion is noble, honorable, and satisfying." — Kitchen Confidential: Adventures in the Culinary Underbelly, 2000
"You have to be a romantic to invest yourself, your money, and your time in cheese." — Medium Raw: A Bloody Valentine to the World of Food and the People Who Cook, 2010
"Your body is not a temple, it's an amusement park. Enjoy the ride." — Kitchen Confidential: Adventures in the Culinary Underbelly, 2000
"If I'm an advocate for anything, it's to move. As far as you can, as much as you can. Across the ocean, or simply across the river. Walk in someone else's shoes or at least eat their food. It's a plus for everybody." — No Reservations "Brooklyn," 2012
"Garlic is divine. Few food items can taste so many distinct ways, handled correctly. Misuse of garlic is a crime ... Please, treat your garlic with respect ... Avoid at all costs that vile spew you see rotting in oil in screwtop jars. Too lazy to peel fresh? You don't deserve to eat garlic." —Kitchen Confidential: Adventures in the Culinary Underbelly, 2000
"Travel isn't always pretty. It isn't always comfortable. Sometimes it hurts, it even breaks your heart. But that's OK. The journey changes you; it should change you. It leaves marks on your memory, on your consciousness, on your heart, and on your body. You take something with you. Hopefully, you leave something good behind." — No Reservations: Around the World on a Empty Stomach, 2007
"Skills can be taught. Character you either have or you don't have." — Kitchen Confidential: Adventures in the Culinary Underbelly, 2000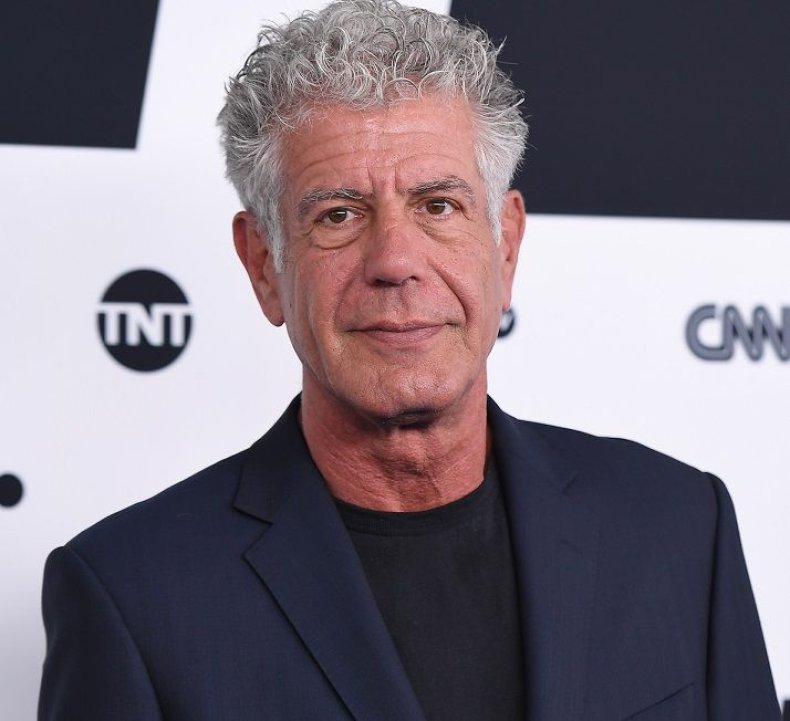 "Basic cooking skills are a virtue ... the ability to feed yourself and a few others with proficiency should be taught to every young man and woman as a fundamental skill. [It's] as vital to growing up as learning to wipe one's own a**, cross the street by oneself, or be trusted with money." — Medium Raw: A Bloody Valentine to the World of Food and the People Who Cook, 2010
"The way you make an omelet reveals your character." — Interview with Playboy, 2011
"I learned a long time ago that trying to micromanage the perfect vacation is always a disaster. That leads to terrible times." — Interview with The AV Club, 2011
"As you move through this life and this world you change things slightly, you leave marks behind, however small. And in return, life—and travel—leaves marks on you. Most of the time, those marks—on your body or on your heart—are beautiful. Often, though, they hurt." — The Nasty Bits: Collected Varietal Cuts, Usable Trim, Scraps, and Bones, 2006
"The journey is part of the experience—an expression of the seriousness of one's intent. One doesn't take the A train to Mecca." —A Cook's Tour: Global Adventures in Extreme Cuisines, 2001
"I think food, culture, people and landscape are all absolutely inseparable." — Interview with Conde Nast Traveler, 2014
"I know what I want. I want it all. I want to try everything once." — Kitchen Confidential: Adventures in the Culinary Underbelly, 2000
"To me, life without veal stock, pork fat, sausage, organ meat, demi-glace, or even stinky cheese is a life not worth living." — Kitchen Confidential: Adventures in the Culinary Underbelly, 2000