Rep. Chip Roy Demands AOC Apologize to Ted Cruz For 'Almost Had Me Murdered' Tweet
Texas Representative Chip Roy demanded an apology from New York Representative Alexandria Ocasio-Cortez on Thursday for a tweet in which Ocasio-Cortez alleged that Texas Senator Ted Cruz almost had her "murdered" during the January riot at the U.S. Capitol building.
Cruz was one of a number of Republicans who challenged the victory of President Joe Biden in the Electoral College during the Congressional confirmation in January. Supporters of former President Donald Trump entered the Capitol building during the count, forcing some lawmakers to shelter in place. Six fatalities have been attributed to the riot.
Ocasio-Cortez made the remark to Cruz after he tweeted his agreement with her over the need to "know more" about the blocking of some stocks by the trading app Robinhood.
"I am happy to work with Republicans on this issue where there's common ground, but you almost had me murdered 3 weeks ago so you can sit this one out," Ocasio-Cortez tweeted in response to Cruz on Thursday. "Happy to work w/ almost any other GOP that aren't trying to get me killed. In the meantime if you want to help, you can resign."
In a Thursday letter to House Speaker Nancy Pelosi, Roy called Ocasio-Cortez's allegations "scurrilous."
"It is completely unacceptable behavior for a Member of Congress to make this kind of scurrilous charge against another member in the House or Senate for simply engaging in speech and debate regarding electors as they interpreted the Constitution. I ask you to call on her to immediately apologize and retract her comments," Roy wrote.
"If Representative Ocasio-Cortez does not apologize immediately," Roy continued, "we will be forced to find alternative means to condemn this regrettable statement."
Newsweek reached out to Pelosi's office for comment.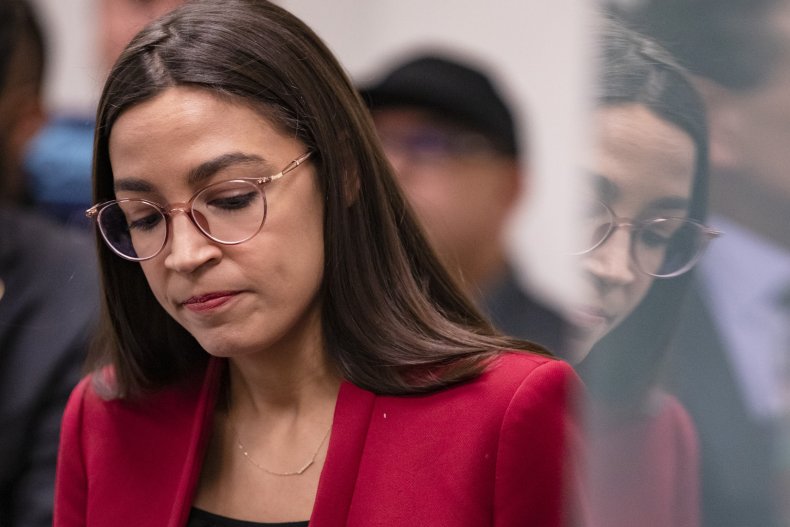 Roy had pledged to join some Republican colleagues in objecting to Biden's win. After the riot, Roy reconsidered his position. In remarks to Congress when the electoral vote count had reconvened, Roy singled out Trump's repeated baseless claims of voter fraud as a factor in the riot.
"The president should never have spun up certain Americans to believe something that simply cannot be," Roy said. Roy did not object to Biden's certification.
Ocasio-Cortez alleged that Cruz bore some responsibility for creating the environment that elicited the riot by supporting Trump's voter fraud claims. In a Thursday tweet, Ocasio-Cortez wrote that Cruz should be replaced.
"We need accountability," Ocasio-Cortez tweeted, "and that includes a new Senator from Texas."
Cruz attempted to distance himself from Trump's rhetoric in a January interview with KTRK, claiming that he had "disagreed with the president's language and rhetoric for the last four years."
In January, some Democrat Senators asked the Senate Ethics Committee to open an investigation into Cruz and Missouri Senator Josh Hawley, who also voiced objections to Biden's confirmation. The letter alleged that Cruz and Hawley's objections "lent legitimacy" to the cause of the Capitol rioters and "made future violence more likely."