Rep. Clay Higgins Joins Sen. Josh Hawley in Objecting Certification of Election Results
GOP Congressman Clay Higgins announced Thursday that he would join Senator Josh Hawley in objecting the results of the presidential election when Congress meets to tally the Electoral College votes on January 6.
"I will object to the certification of electoral votes on January 6th. Reports of voter fraud and actions by some states to alter election processes in an unlawful manner have not been properly reviewed," the Louisiana Representative said in a statement.
"Our Constitutional requirement to inaugurate a President on January 20th does not abrogate our Constitutional requirement to investigate reasonable suspicion of election fraud and violation of election laws within several of the sovereign states," the statement continued.
"There is sufficient evidence, at a minimum, to investigate criminal acts, which may have compromised the integrity of our election. This effort and action to safeguard our election systems must continue, even beyond January 20th, 2021."
Higgins' announcement comes just one day after Hawley, a Senator from Missouri, stated his intention to object during the election certification process next week.
"I cannot vote to certify the electoral college results on January 6 without raising the fact that some states, particularly Pennsylvania, failed to follow their own state election laws," Hawley said in the statement posted to his Twitter page on Wednesday morning.
Since members from both chambers of Congress have now said they intend to protest the election results, the House and Senate will be forced to go into separate sessions to consider the objection on January 6. For the process to move forward, both chambers must agree to it by a simple majority vote.
The objection is highly unlikely to succeed, and will therefore not change the results of the election.
Several Republican leaders, including Senate Majority leader Mitch McConnell have warned lawmakers that objecting the results would be politically damaging and futile.
Last week, Senate Republican Whip John Thune said GOP leadership wants to "encourage all of our members—new members included—that we got a lot of work ahead of us and that rehashing this takes a lot of time and energy and political capital that could best be used working on an agenda for next year."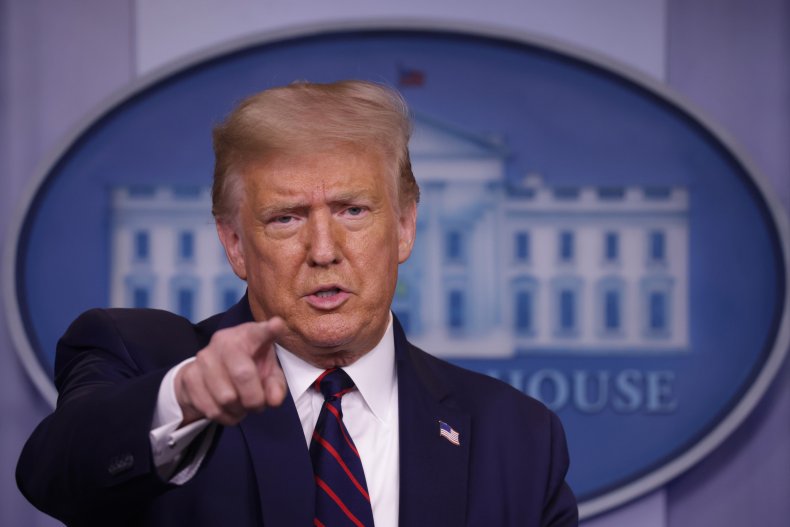 But the January 6 vote could be particularly significant for Republicans up for re-election in 2022, who could have their loyalty to President Donald Trump questioned if they refuse to challenge the election results.
Representative Mo Brooks of Alabama, who is leading the effort on the House side, told reporters that "dozens of Congressman" were rallying behind the last-ditch effort to contest the presidential election.
"We now in the House side are up to dozens of congressmen who are willing to object or co-sponsor objections to various states' submittals, so we have more congressmen than we have states to object to," he said earlier this month, according to The Hill.
Higgins won his bid for re-election this year by a landslide margin of 67.8 percent of the votes against his Democratic challengers.
On Tuesday, Higgins announced his support for Trump's proposal to boost stimulus checks to $2,000 —a move that was blocked by McConnell the same day.
"Senator McConnell, with all due respect... for God's sake, do something kind for We, the People, at this end of a year to forever be remembered in solemn reflection. Bring $2K to the Senate floor. Americans plead for relief from government oppression. It's their money," he wrote.
Newsweek reached out to Higgins for additional comment but did not hear back in time for publication.