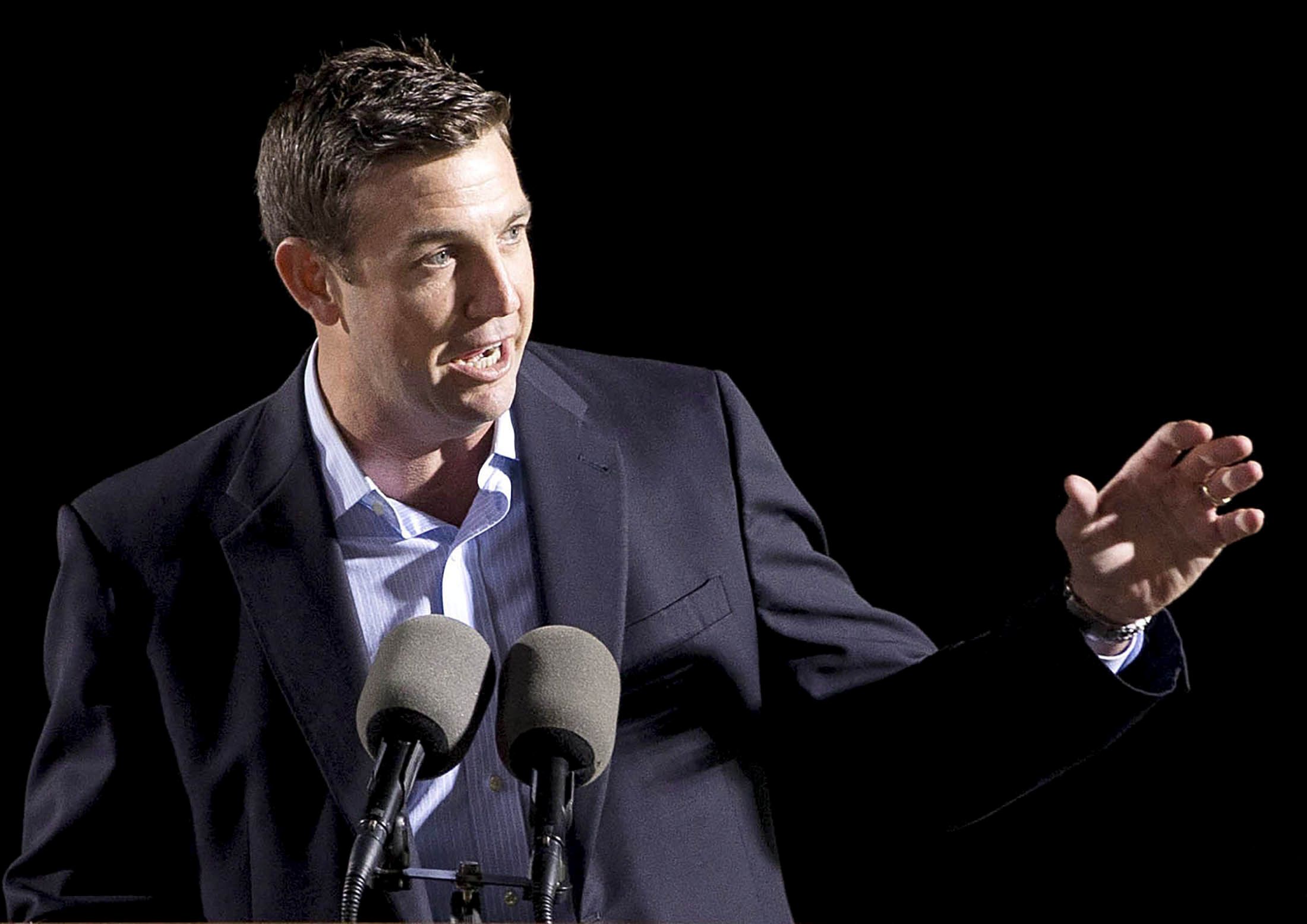 Representative Duncan Hunter of California pleaded not guilty to charges of illegally using campaign funds for personal expenses on Thursday and blamed his wife, Margaret Hunter, saying she handled his finances.
Both Hunter and his wife entered not guilty pleas after they were indicted on 60 counts by a federal grand jury earlier this week for allegedly using $250,000 in campaign funds from 2009 to 2016 for a variety of personal expenses, including family vacations, dentist bills, video games and tequila.
After the pair entered their pleas in federal court, bail was set at $15,000 for the congressman and $10,000 for his wife.
"She was also the campaign manager, so whatever she did that'll be looked at too, I'm sure," Hunter told Fox News on Thursday. "But I didn't do it. I didn't spend any money illegally.
"My campaign did make mistakes. There was money spent on things not by me but by the campaign, and I paid that back before my last election," he said, explaining that his wife had been handling his finances since he gave her power of attorney when he went to Iraq in 2003.
According to the indictment, the couple spent a total of $11,375.46 on personal items at Costco between 2010 and 2016. Prosecutors claimed that they had also spent $1,528.68 of their campaign funds on video games.
In 2015, Hunter, a Republican, spent $14,261.33 of his campaign funds on a family vacation to Italy, but he tried to justify it by organizing a tour of a naval facility. A year later, he spent $462.46 on 30 shots of tequila and one steak at a restaurant during a bachelor party.
Hunter's attorney argued that the prosecution had targeted his clients because Hunter supported President Donald Trump, and that the charges were "politically motivated." He also pointed out that the pair had repaid $60,000 to the campaign fund in 2017.
Hunter has made it clear that he will not resign because of the charges. "I'm not going to resign with a bunch of leftist government folks throwing allegations at me," he said. "There's a trial. This means nothing. The indictment is all they have. They only have what you have now seen. That's it. I've done nothing wrong."
In a separate statement, Hunter criticized the Justice Department for acting on its political prejudices. "One of the pillars of our country since its founding is that those tasked with enforcing the law would do so in an unbiased manner, allowing evidence to dictate how cases should run, with nothing impeding the rule of law," he said. "Unfortunately, this is not the case today. The fact is that there is a culture operating within our Justice Department that is politically motivated."