Ohio Representative Jim Jordan has accused a historic anti-discrimination bill of being a distraction from ongoing events in the United States.
The Creating a Respectful and Open World for Natural Hair, or CROWN Act, was passed on Friday by the House of Representatives with a vote of 235-189, with 14 Republicans voting in favor of it. The legislation aims to make discrimination over hair texture or styling prohibited and comes after a slew of nationwide incidents regarding certain hairstyles being banned over accusations of unprofessionalism.
Despite this, Jordan claimed that the bill's existence was meant to distract the American public from caring about other issues, such as high gas prices.
"How about a world where gas prices aren't five dollars a gallon?" asked Jordan on the House floor. "How about a world where inflation isn't at a 40-year high? How about a world where we're actually energy independent? Those are the issues we should be focused on. But Democrats today—Friday, March 18, 2022, with chaos all over the place—this is what they're focused on."
However, other politicians countered Jordan's claims that the bill seemingly does not matter in relation to other events happening in the country.
"This is a kitchen table issue in Black households," said Texas Representative Al Green. "Because when Johnny comes home and he's been fired because of his hair, that's a kitchen table issue. That's unemployment, so we have a duty and obligation to do what we are doing."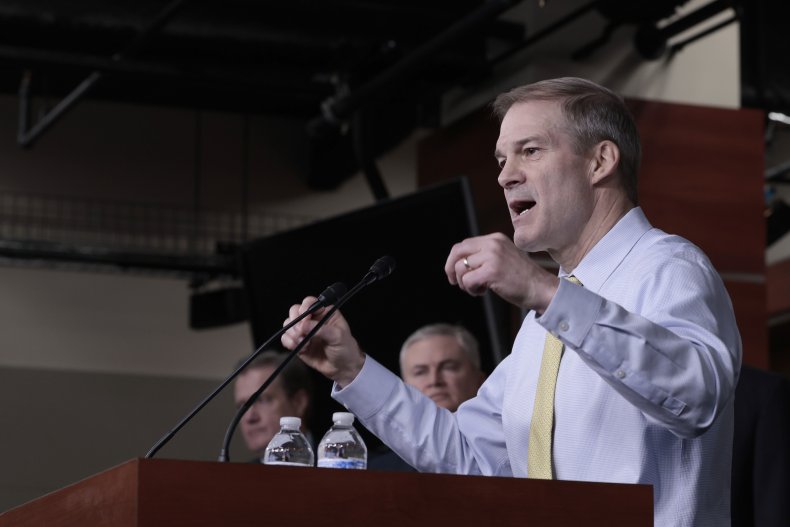 This sentiment was echoed by New York Representative Jerry Nadler, who called it "critically important" in the debate.
"Students have been sent home from school or told they could not walk at graduation [because of their hair]," said Nadler. "Employees have been told to change their hair because it violated their employer's dress code. Some people have even been denied jobs altogether because of their hairstyles."
A high school in Florida recently came under fire for barring a Black student graduating with honors from walking across the graduation stage because of his dreadlock hairstyle. The school issued an apology and revoked the rule earlier this week, which specifically mentioned dreadlocks along with braids and ponytails.
A research study sponsored by Dove found that many Black children and teenagers have experienced some type of discrimination because of their hair texture or protection in their lives. Around 53 percent of Black mothers said that their girls as young as five years old were treated unfairly or discriminated against because of their hair. Additionally, around 86 percent of Black teenage girls said they experienced some type of hair discrimination by the time they were 12 years old.
"Just imagine the beauty of these hairstyles, Mr. Jordan, the beauty of these hairstyles," said Texas Representative Sheila Jackson Lee. "Mr. Jordan, we have engaged in a lot, but I will not stand down on the CROWN Act. We must pass the CROWN Act to give dignity and reaffirm the rights of all people wear the hair as they desire."
Newsweek reached out to Jim Jordan for comment.
Update 03/18/22, 1:23 p.m. ET: This article was updated with additional information.