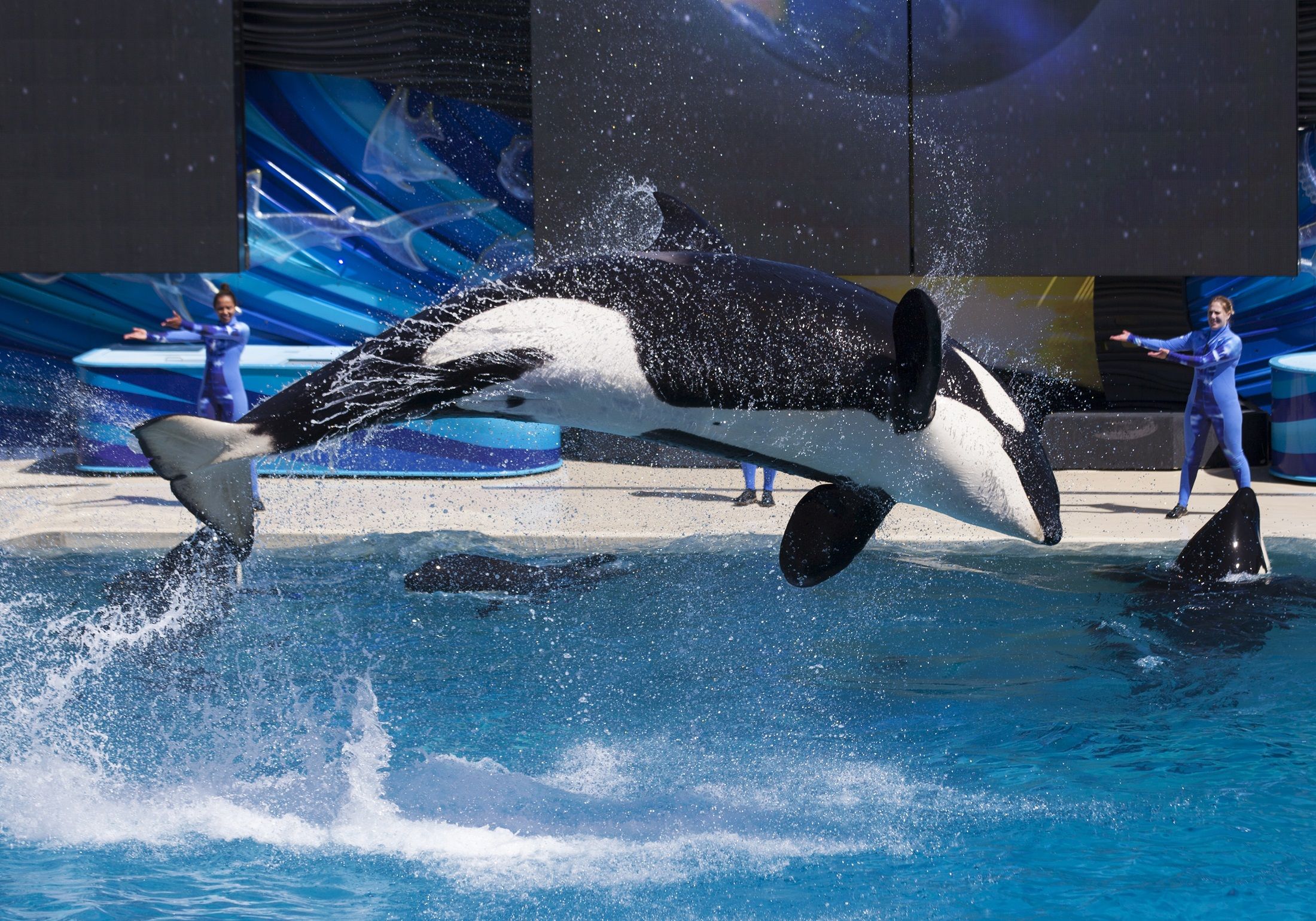 SeaWorld plans to phase out its controversial killer whale show at its San Diego location starting next year, amid ongoing criticism about its treatment of the animals, according to The San Diego Union-Tribune.
The Tribune reported that the company announced its plan in an online document, which since has been removed from the company's website. The paper also reported that the new orca experience will debut in San Diego in 2017 to replace the "Shamu" show.
Related: How Aquariums Can Actually Save Animals in the Wild
The company, which operates 11 theme parks, instead will focus on inspiring guests to focus on conservation, Joel Manby, chief executive of SeaWorld Entertainment Inc., said Monday in a webcast. The company will work with public schools to educate 50 million students on conservation in the next five years.
Manby didn't mention the end of the shows at the company's other locations.
The decision comes amid efforts at both the state and federal levels to ban live performances and captive breeding of killer whales.
The marine life park has been under fire since the 2013 documentary Blackfish examined how the living conditions of whales might cause them to lash out violently against their trainers. The film attempted to find an explanation for three deaths caused by an aggressive killer whale. In the wake of the documentary, protesters called on SeaWorld to end the practice of using whales for entertainment.
The move also comes eight months after Feld Entertainment, the parent company of Ringling Brothers, announced that the circus will be retiring all of its performing elephants by 2018.