Report: Shooters at Garland, Texas Muhammad Cartoon Event Linked to ISIS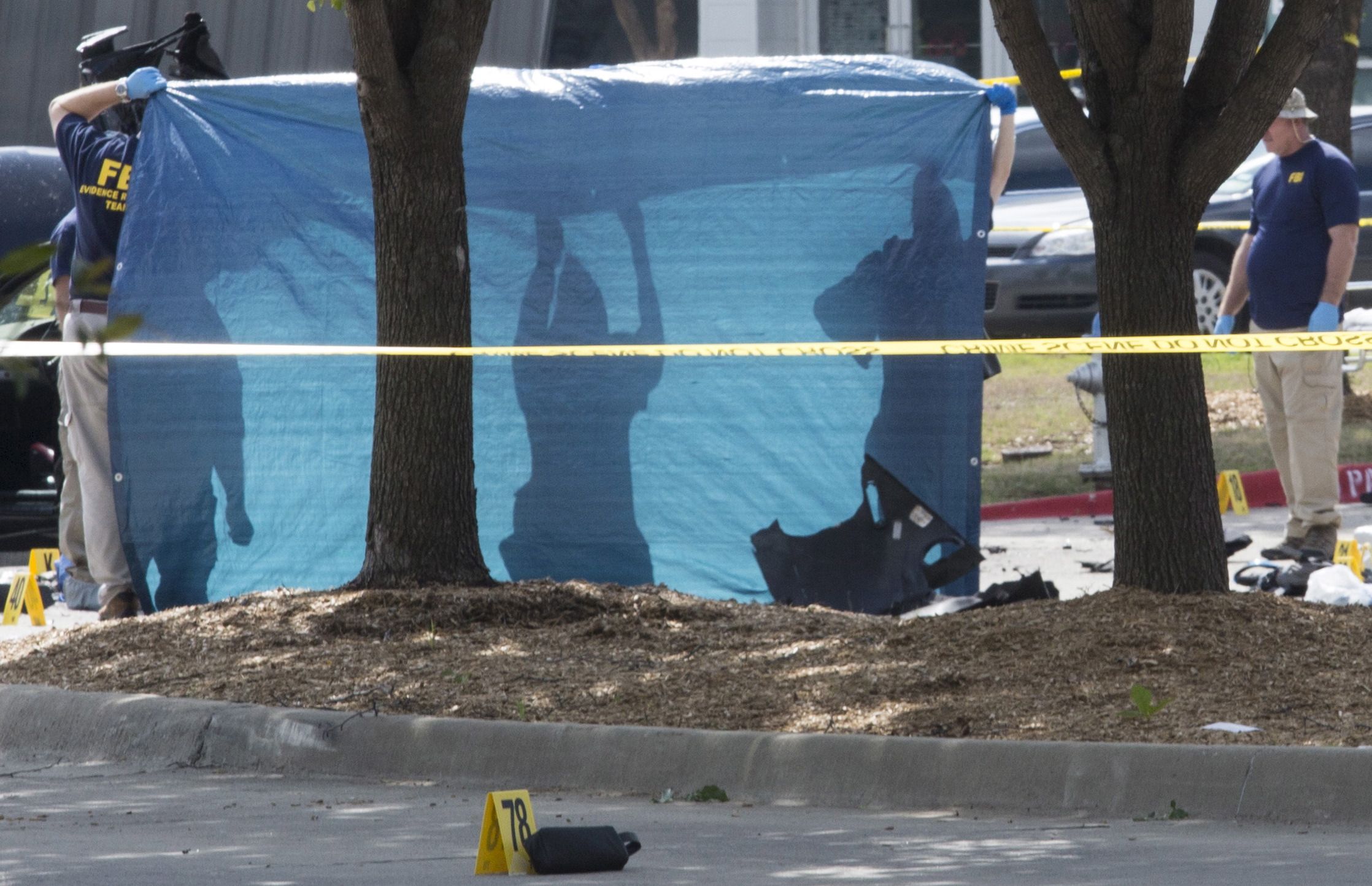 On Sunday evening, two gunmen opened fire at the Curtis Culwell Center in Garland, Texas, where a Muhammad caricature contest was happening. The men, identified as Elton Simpson and Nadir Soofi, were killed by a Garland police officer.
Members of the Islamic State applauded the attempted attack, according to the SITE Intel Group, a jihadist watchdog organization which tracks the online activities of extremists. Following the attack, a confirmed member of ISIS sent several tweets, including "Two of our brothers just opened fire at the Prophet Muhammad art exhibition in Texas" and "They thought they was safe in Texas from the soldiers of the Islamic State."
In other tweets uncovered by SITE, extremists abroad urged American loyalists to ISIS to act similarly to those who carried out the Charlie Hebdo attacks. Many Muslims consider drawing the Prophet as blasphemous, though some scholars note paintings and images of Muhammad are not banned.
Simpson, who was previously the focus of a federal investigation into terrorism, also implied he was linked to the Islamic State on Twitter before the attack. Rita Katz, director of SITE, determined Simpson had been in touch with Mujahid Miski, an American fighter for ISIS based in Somalia.
"Similar to other cases, [the] Texas attack shooter is another example of jihadi prevented [from] making a migration and [therefore] executing [the] attack at home," Katz said on social media following the attack.
An investigation into the shooting is ongoing, said Texas Governor Greg Abbott.