Reports of Cormac McCarthy's Death Are Greatly Exaggerated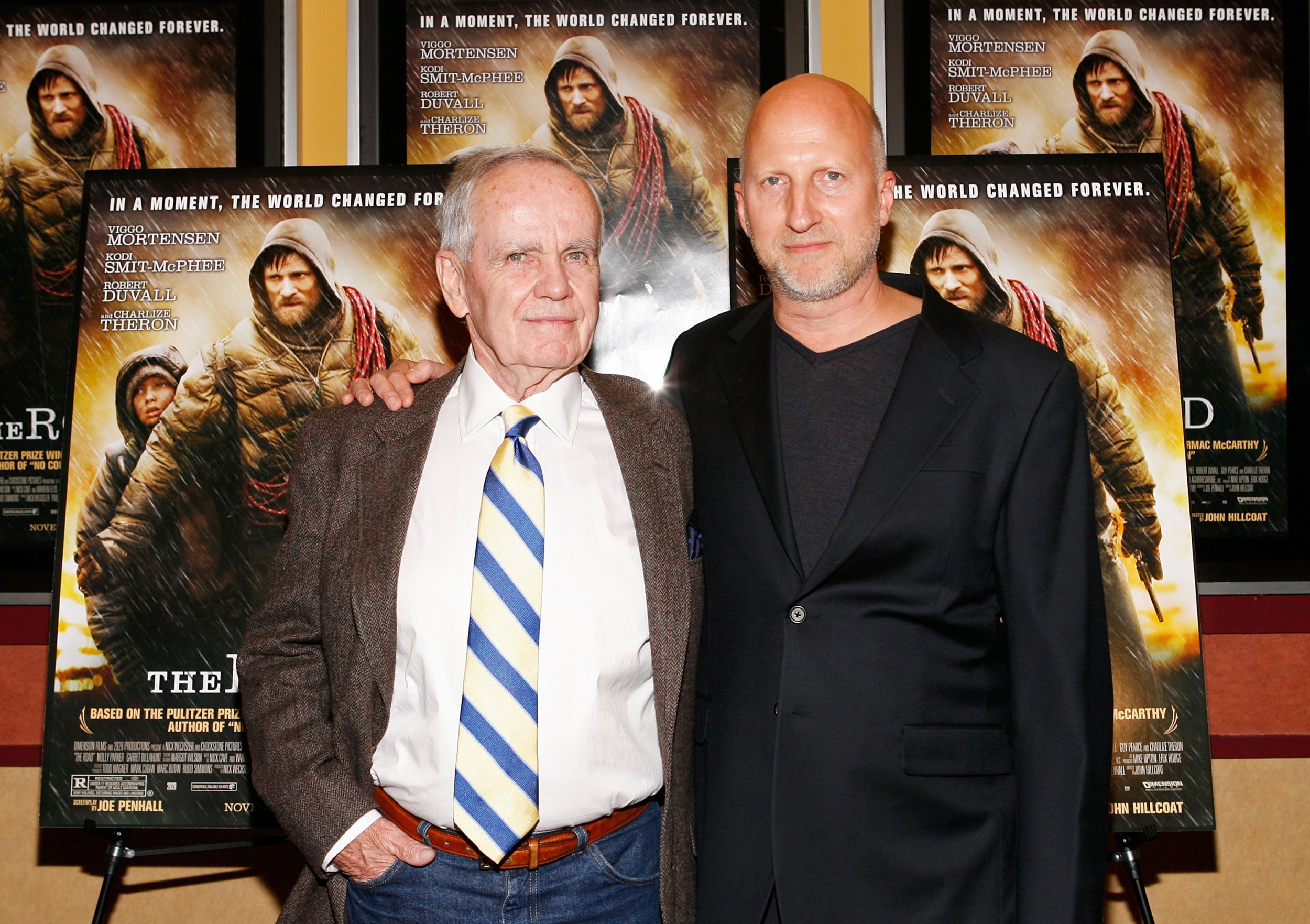 The internet wants you to believe that legendary novelist Cormac McCarthy has died.
The internet, as usual, is wrong.
The confusion began Tuesday morning when Alfred A. Knopf—the Pulitzer prize winning author's publisher—appeared to tweet that 82-year-old McCarthy had died "for stroke."
The only trouble is that this is not Alfred A. Knopf's actual Twitter account. It's a hoax account that tweeted for the first time this morning (quickly amassing barely a thousand followers) and whose owner couldn't even be bothered to write a coherent fake death announcement.
No matter. Literary Twitter was thrown into chaos when author/surrealist Twitter poet Joyce Carol Oates eulogized the No Country for Old Men writer to her nearly 150,000 followers. (This is not the first time Oates has confused her followers by retweeting jokey information.)
USA Today also parroted the unverified information on Twitter before deleting the tweet and issuing a correction.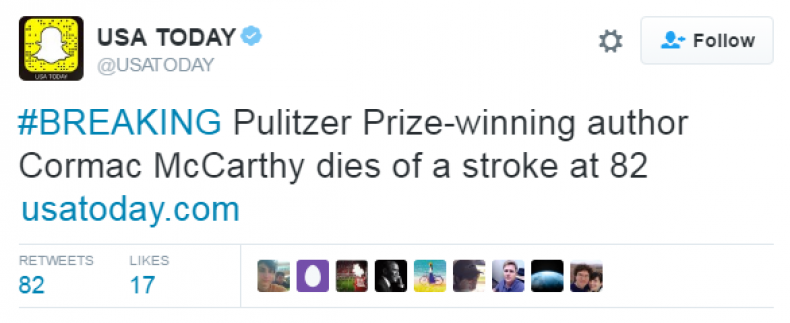 McCarthy's publicist, Paul Bogaards, confirmed that the author is not dead in a seven-word email to Newsweek.
"Hoax," Bogaards wrote. "Rogue account. Attorneys on the case."
The attorneys will not have to look very hard to find the culprit. The death hoax, with its broken English, appears to be the handiwork of Tommasso Debenedetti, a serial Twitter hoaxer from Italy. Debenedetti has previously faked the deaths of Pedro Almodóvar and the Pope.
Earlier in the week, someone—probably Debenedetti—created a fake Twitter account for Don DeLillo.
Oates tweeted out that one as well.
An earlier version of this story referred to McCarthy's publisher as Alfred E. Knopf. It is, in fact, Alfred A. Knopf.