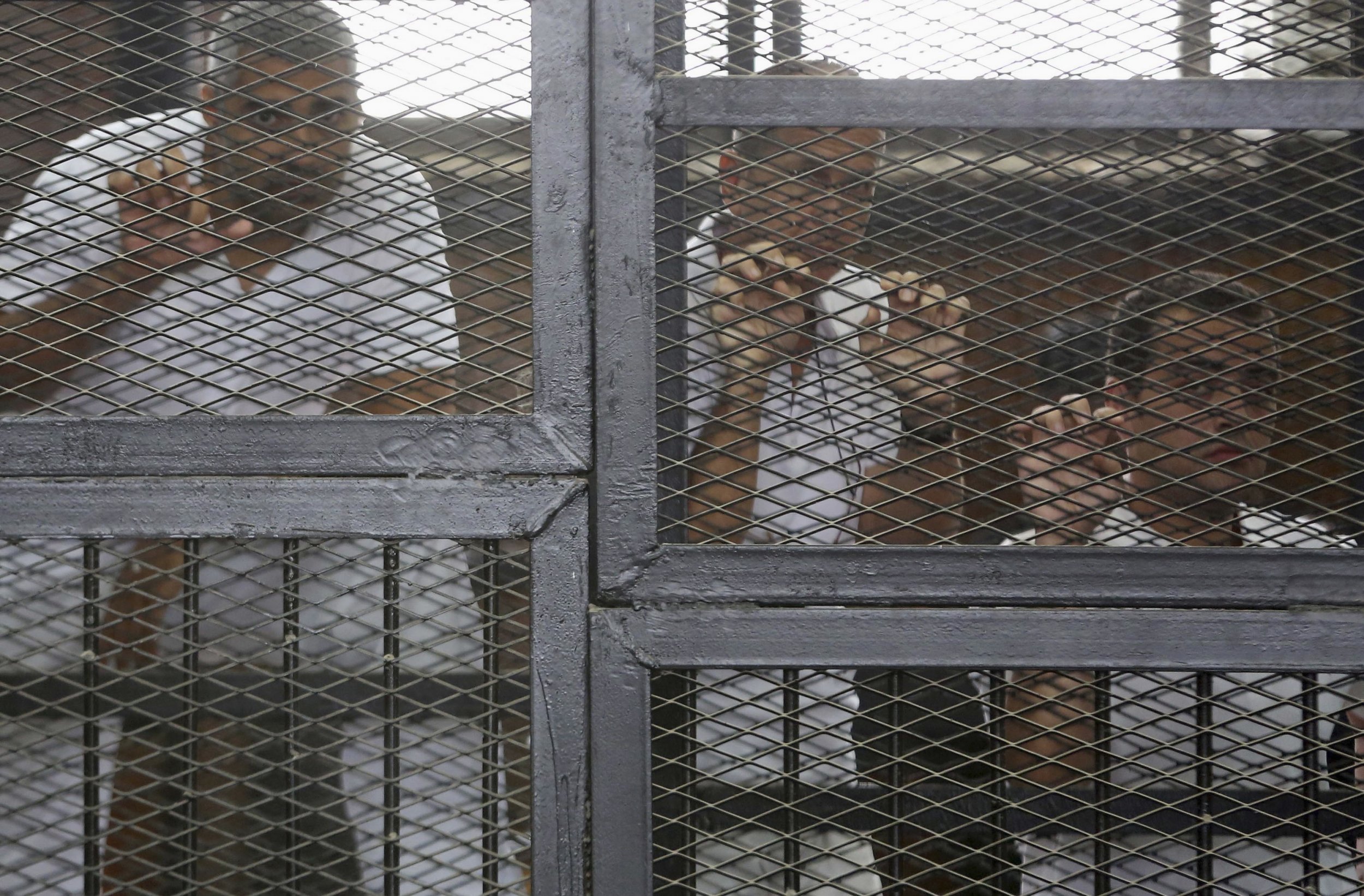 Two Al-Jazeera English TV journalists who were jailed in Egypt have received a presidential pardon and are expected to be released soon, the spokesman of the Ministry of Foreign Affairs on Egypt wrote Wednesday on Twitter.
Canadian-Egyptian journalist Mohamed Fahmy and Egyptian national Baher Mohamed were expected to be released by Thursday morning, along with dozens of human rights activists, Al-Jazeera reported.
They were among 100 people who President Abdel-Fattah el-Sissi pardoned on the eve of the major Muslim holiday of Eid al-Adha. The decision also came a day before el-Sissi is expected to travel to New York City to attend the United Nations General Assembly.
In 2014, Fahmy and Mohamed, along with Australian Al-Jazeera correspondent Peter Greste, were sentenced from seven to 10 years in prison for spreading "false news," operating without a permit and belonging to a terrorist organization, a reference to the now outlawed Muslim Brotherhood.
Greste served 400 days in a Cairo jail before he was freed in February and returned to Australia. The same month, after more than a year in jail, Fahmy and Mohamed were released on bail. But they were taken back into custody after an Egyptian court in August sentenced the men to three years in prison for operating without a press license and broadcasting material harmful to the country.
It was not immediately clear whether the pardon on Wednesday included Greste and six other Al-Jazeera journalists who were sentenced in absentia, the broadcast network reported.
All three men denied aiding the Muslim Brotherhood after the fall of former President Mohammed Morsi in 2013, and maintained they were fulfilling their work assignments by reporting the news.
The case gained international attention. It was deemed the "Marriott Cell" because the journalists had stayed in one of the chain's locations.