Another Republican Blocked Billions in Disaster Aid in What a Top Democrat Described as a 'Tantrum'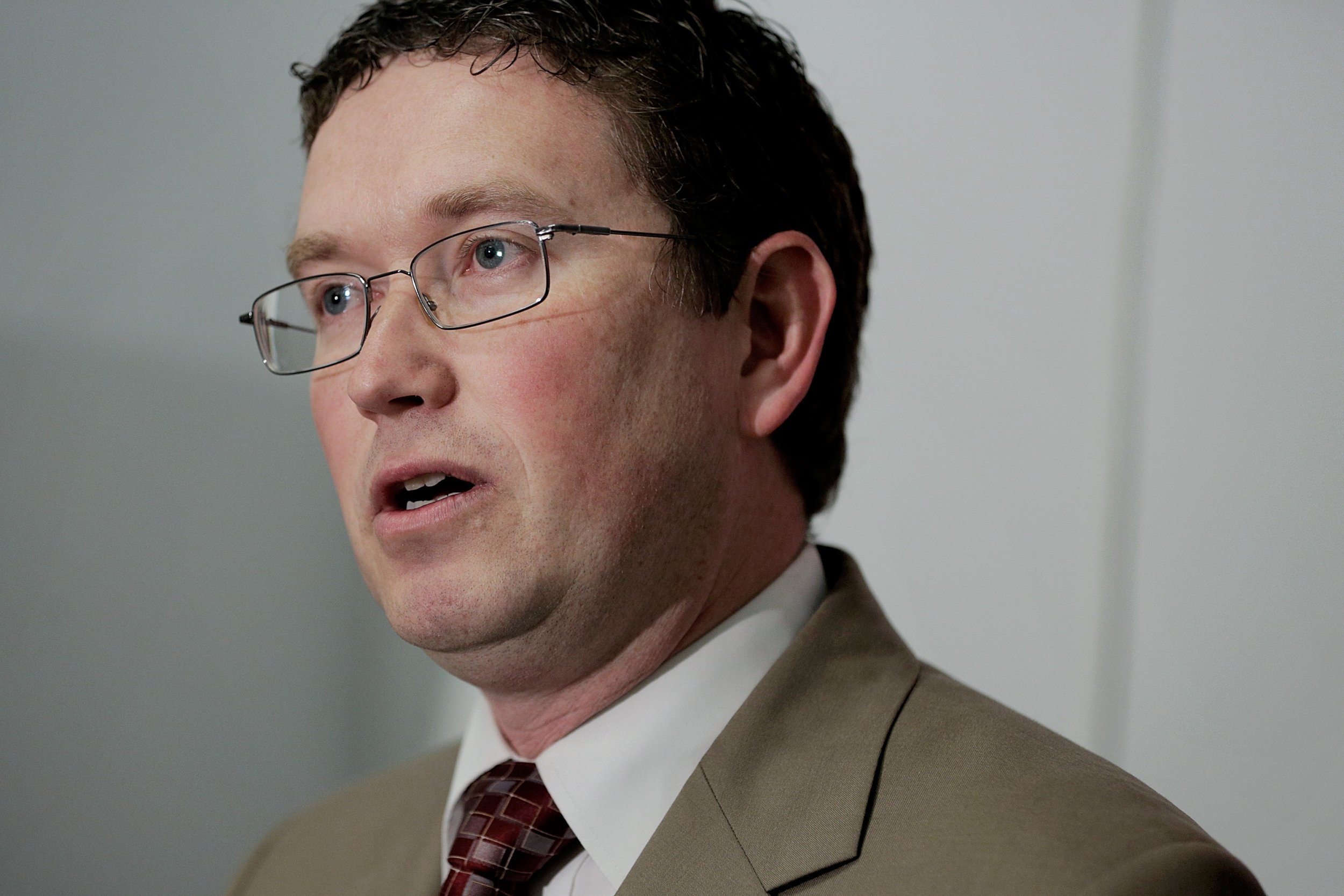 For the second time in less than a week, a Republican has blocked billions of dollars in aid for victims of natural disasters across the country.
The move by Representative Thomas Massie, a Republican from Kentucky, on Tuesday came on the heels of freshman Representative Chip Roy, a Texas Republican, last week preventing the same $19.1 billion disaster relief package from being passed when only a handful of lawmakers were present.
With Congress having adjourned last week for a Memorial Day recess that lasts until June 3, only pro forma sessions, where just a couple of lawmakers are present, take place. During Tuesday's pro forma session—like the one that occurred with Roy—Massie blocked a unanimous consent vote, or a voice vote, from occuring on a disaster relief bill that would help victims of wildfires, hurricanes and floods.
After Massie's action, the measure could not pass and must either be voted on by the full House once it returns from recess or during another pro forma session that will be held Thursday. House Majority Leader Steny Hoyer told reporters that the bipartisan aid package that's been in the works and was at a prior political impasse for months (which was the reason the House did not delay recess and wait for the Senate and White House to reach a final deal, Hoyer added) will again come up for a vote Thursday.
Massie objected in order to "stop legislative malpractice," he told reporters, justifying his move by saying that it was not fiscally responsible to appropriate such a large amount of money without a recorded vote by the full chamber.
"Those of us who don't want to just be a speed bump and a vestigial part of Congress—this is really ridiculous, frankly, what they're doing," Masie said. "And the more often we let them get by with this, the more frequently they will do it."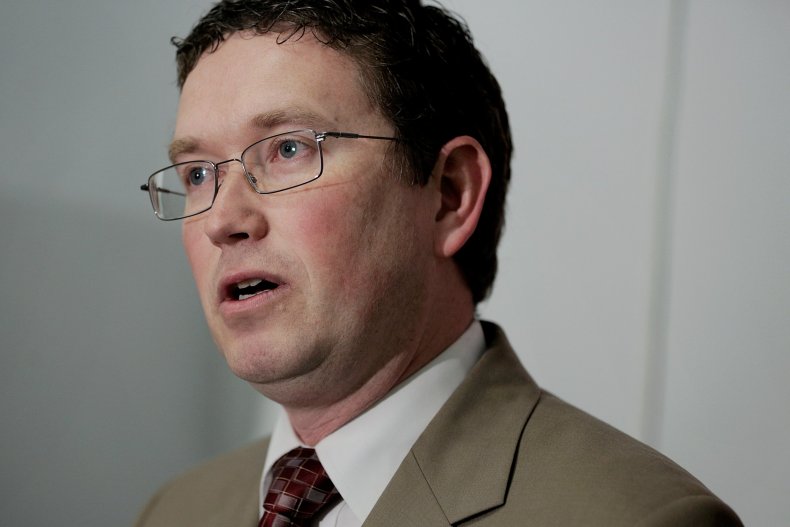 Massie does not intend on being at Thursday's pro forma session to again object, and rebuffed the suggestion there seemed to be a concerted effort amongst Republicans to ensure someone be present at each pro forma session during recess to block the vote. The Kentucky Republican said he was neither in contact with Roy nor House Republican leadership before taking to the floor to block the natural disaster relief. Representative Alex Mooney, a West Virginia Republican, also joined Massie on the floor.
The disaster funding has received the blessing of President Donald Trump and was passed overwhelmingly by the Republican-controlled Senate last week, causing House Democrats to lambast Roy as committing "last-minute sabotage" by blocking something that would undoubtedly be passed once Congress returns from recess. Democrats offered up similar criticisms after Massie became the second Republican to block the federal aid money.
"Frankly, I cannot understand why any member would object to giving relief to so many millions of our citizens who have been badly damaged by natural disasters," Hoyer said.
The Maryland Democrat described the actions of Roy and Massie as "one member" who "has a tantrum," adding that it would be too expensive and inconvenient to require the chamber's hundreds of members return from recess to vote on a bill that would otherwise be slated to pass next week.
"This one member has a tantrum. People are dispersed all over the country. It is Memorial Day," Hoyer said. "And very frankly, three or four days is not going to make the difference. What makes the difference is the inability to come to a rational agreement, which we have done, and not have somebody object simply because they have the power to do so in this context."
House Speaker Nancy Pelosi said the "heartlessness of House Republicans knows no bounds."
"House Republicans need to immediately end this shameful sabotage, and allow the House to pass the bill that the bipartisan Senate has finally agreed to," the California Democrat continued in a statement.
Massie's actions even frustrated a Republican member of Congress whose state will be a beneficiary of some of the disaster money for damages caused by Hurricane Michael in October.
"It's pathetic that some members have chosen this moment to grandstand & get into the national headlines," Senator David Perdue of Georgia said in a tweet. "It's time to quit the political games & get this disaster relief across the finish line."
In his opposition to preventing the bill from passing, Roy said last week that, in addition to the $19.1 billion adding to the federal deficit, it did not include extra money requested by the White House for the president's long-promised southern border wall. Massie did not explicitly mention the lack of border wall funding, but did say he "100 percent agreed" with Roy's reasoning.