FBI Warned Republican Congressman Who Arm-Wrestled Putin of Russian Spy Recruitment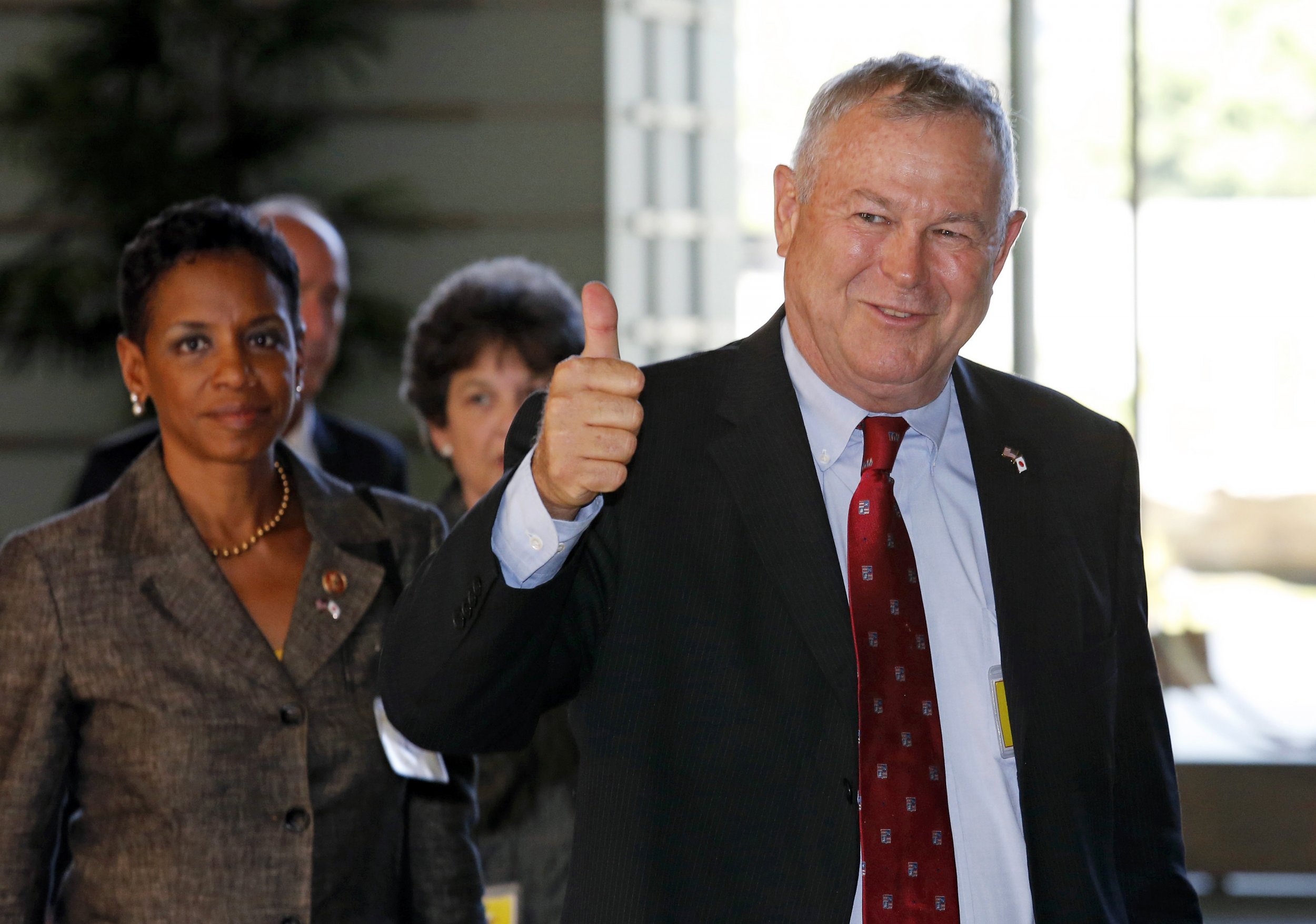 U.S. federal investigators warned a Republican congressman who once arm-wrestled with Vladimir Putin that Russian spies were trying to recruit him, former officials told The New York Times.
The FBI reportedly issued the warning to Representative Dana Rohrabacher of California in 2012. Rohrabacher told the newspaper Thursday that the FBI held a meeting with him at a secure room at the U.S. Capitol, and an FBI agent told him that Moscow "looked at me as someone who could be influenced."
Read More: Is Sergey Kislyak, Russia's ambassador who spoke to Mike Flynn, on his way out?
Rohrabacher told KPCC Radio in 2013 that he lost a drunken arm-wrestling match with a young Putin in the early 1990s, saying of the Russian president: "He's a little guy, but boy, I'll tell yeah. He put me down in a millisecond! He is tough. His muscles are just unbelievable."
Rohrabacher's name resurfaced earlier this week when The Washington Post reported on an audio recording from last year in which Kevin McCarthy of California, the House majority leader, said that there are "two people I think Putin pays: Rohrabacher and Trump." On Wednesday, McCarthy said his statement was a joke that fell flat.
Rohrabacher's meeting with the FBI in 2012 focused on his contact with a member of the Russian Foreign Ministry, whom he had met on a visit to Moscow. "They were telling me he had something to do with some kind of Russian intelligence," Rohrabacher said.
One former American official, speaking on condition of anonymity, said there was no evidence that Rohrabacher received payment from Russia. Two other lawmakers were also reportedly present at the meeting.
Rohrabacher said that while he appreciated the FBI warning, he was already behaving cautiously. "Anytime you meet a Russian member of their Foreign Ministry or the Russian government, you assume those people have something to do with Russian intelligence," he said.
Russian intelligence activity in the U.S. has become the subject of increased interest as U.S. authorities reel from the alleged Russian cyberattack of the U.S. political establishment during the 2016 presidential election.
The 17 U.S. state intelligence bodies have blamed Russian pro-state hackers for attacking candidate Hillary Clinton's Democratic Party in an attempt to delegitimize her campaign. Republican senators and, reluctantly, President Donald Trump have admitted the hack likely came from Russia, though they have denied it influenced the outcome of the election.
Russia denies any culpability in the cyberattack and has blamed any reports of wider collusion between the Kremlin and the Trump campaign team on "political schizophrenia."