Republican David Valadao Faces Censure Attempt For Voting to Impeach Trump
Another Republican member of Congress is facing censure over the decision to support former President Donald Trump's impeachment.
Representative David Valadao of California will face possible censure by delegates at the state's GOP convention this weekend, according to a report published Thursday by the Los Angeles Times.
Newsweek reached out to Valadao for a response on the attempt, but his office declined to comment.
California Republican Party spokeswoman Samantha Henson told Newsweek, "Delegates will be able to fully participate in convention business, and we are following the established process in response to a request for censure of a delegate. However, make no mistake, Republicans are unified and focused on recalling the worst governor in California history."
Valadao was one of 10 Republican members of the House to vote in favor of Trump's impeachment. The former president was charged with "incitement of insurrection" after a mob of his supporters stormed the U.S. Capitol on January 6. The House vote made Trump the first commander-in-chief in U.S. history to be impeached twice.
But like his first impeachment, Trump was acquitted by the U.S. Senate on February 13 after a four-day trial. Seven Republicans joined Democrats in finding Trump guilty, far short of the 17 GOP members needed for a conviction.
Valadao explained that his support for Trump's impeachment was a vote of conscience in a series of Twitter posts following the House vote in January.
"President Trump was, without question, a driving force in the catastrophic events that took place on January 6 by encouraging masses of rioters to incite violence on elected officials, staff members, and our representative democracy as a whole," the California lawmaker tweeted.
Valadao argued that the impeachment process was rushed by House Speaker Nancy Pelosi (D-Calif.) — an argument used by many Republicans to vote against impeachment — but that "based on the facts before me, I have to go with my gut and vote my conscience."
Valadao has also gained a Republican primary challenger since his vote to impeach Trump. Former Fresno City Councilman Chris Mathys announced this week that he intends to run against Valadao because his vote was a sign of "disloyalty" to the former president.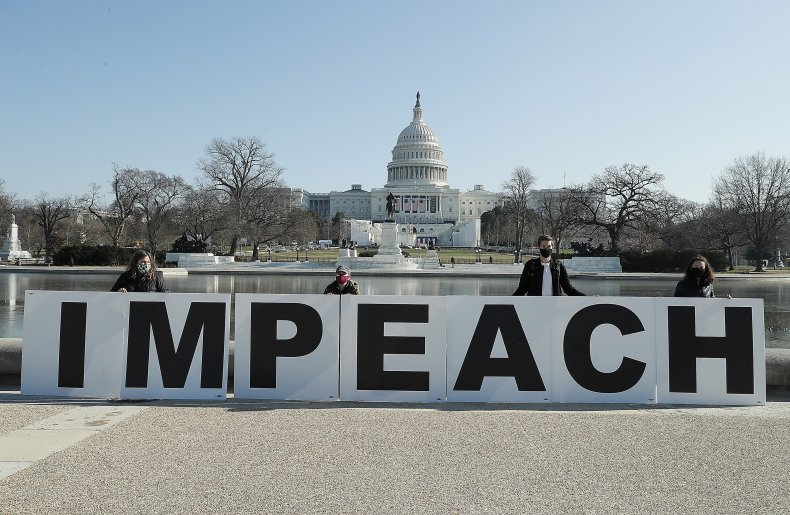 The backlash against all of the House and Senate Republicans who voted against Trump has been swift.
Representative Liz Cheney (R-Wy.), the number 3 Republican in the House, faced intra-party calls to be removed from her leadership position as conference chair. Representative Adam Kinzinger (R-Ill.) was censured by his local GOP and prompted some members of his family to pen a letter calling him a disgrace.
Senator Richard Burr (R-N.C.) was unanimously censured by the Central Committee of the North Carolina Republican Party following his vote to convict. Senator Bill Cassidy (R-La.) was censured by his state's Republican Party just hours after Trump's impeachment trial was concluded in the Senate on February 13.
"It is truly a sad day for North Carolina Republicans," Burr said in response to his censure. "My party's leadership has chosen loyalty to one man over the core principles of the Republican Party and the founders of our great nation."
Update: This story has been updated to include comment from the California Republican Party.